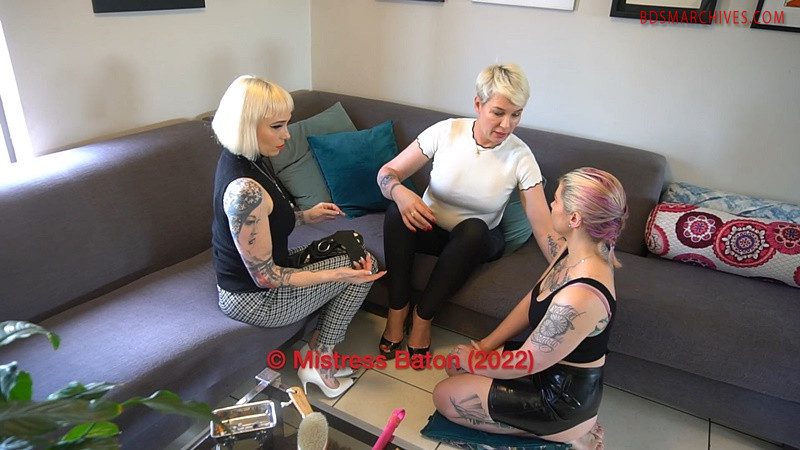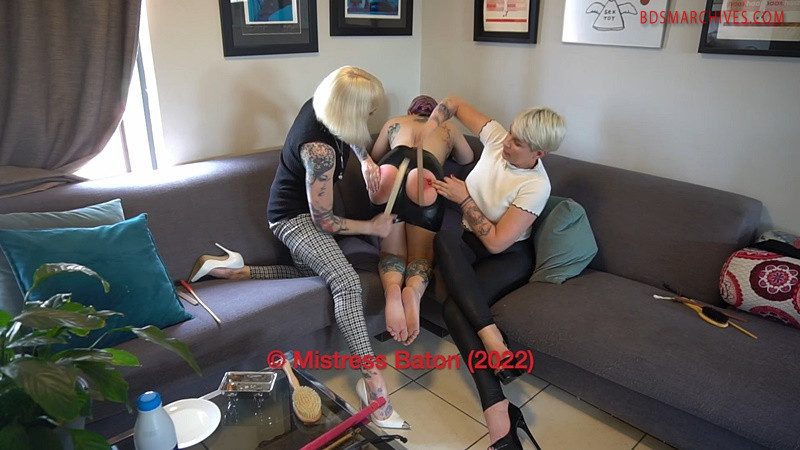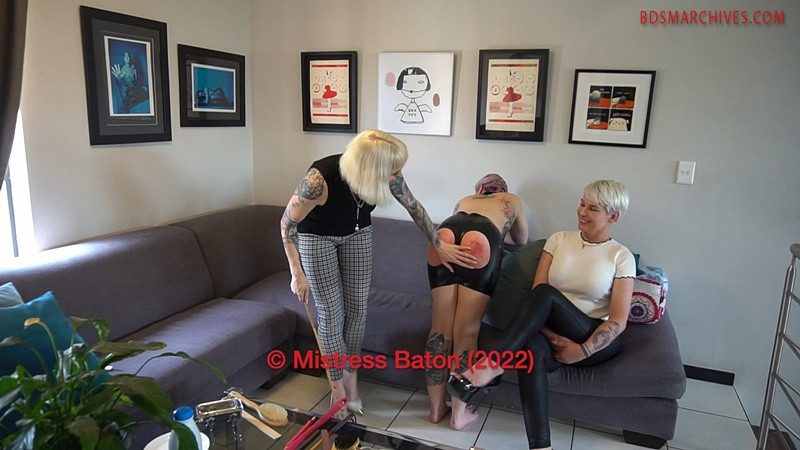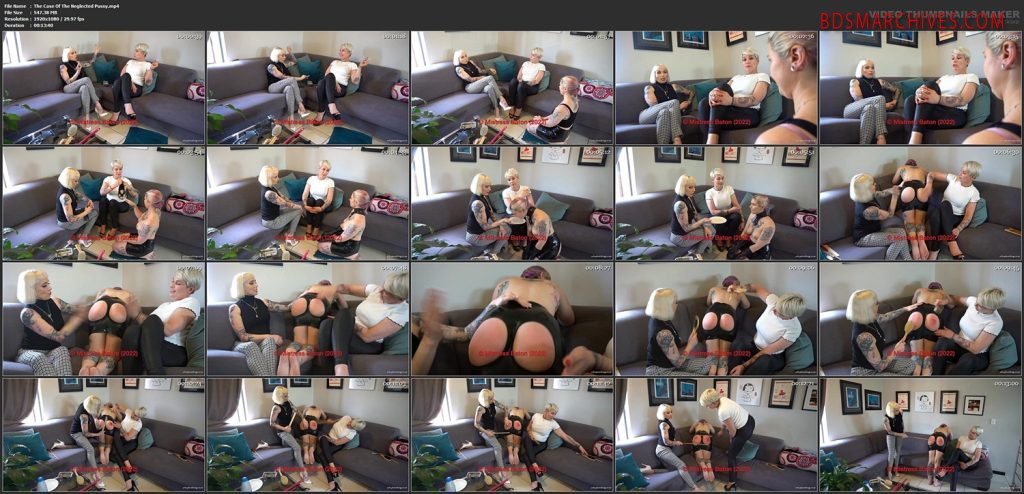 The two dominant blondes, Mistress Baton and Miss Ruby Marks, both in stunning stilettos are discussing their response to The Case of the Neglected Pussy over cigarettes – Jasmine was tasked with looking after their cat, but CCTV footage has revealed that this did not happen. The cat was often not fed, her litter box not cleaned and the poor creature not stroked or cared for at all.
They agree that a bit of a role reversal will help the naughty girl understand the eroor of her ways.
Jasmine is stripped, revealing her beautiful, perky pierced nipples. She is wearing a latex spanking skirt with cutouts on her lovely youthful bum.
Assuming she doesn't know how to feed a cat, the Mistresses feed their kitty milk from a saucer. Next she is spakied by hand…and a lot of it, so that soon her bum is pink and heat eminates from it. Jasmine meows like the pussy she is.
She gets the OTK cane, and finally six of the best with a proper cane.
Jasmine, Miss Ruby Marks, Mistress Baton
File Name : The Case Of The Neglected Pussy.mp4
File Size : 547.38 MB
Resolution : 1920×1080
Duration : 00:13:40
http://212.162.153.174/b73293cd8372acd4/The_Case_Of_The_Neglected_Pussy.mp4