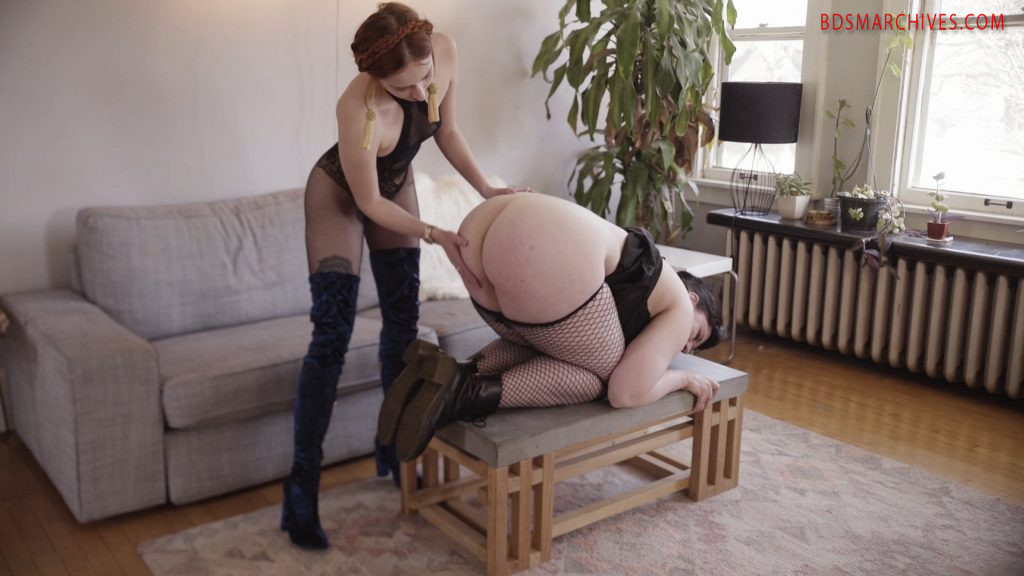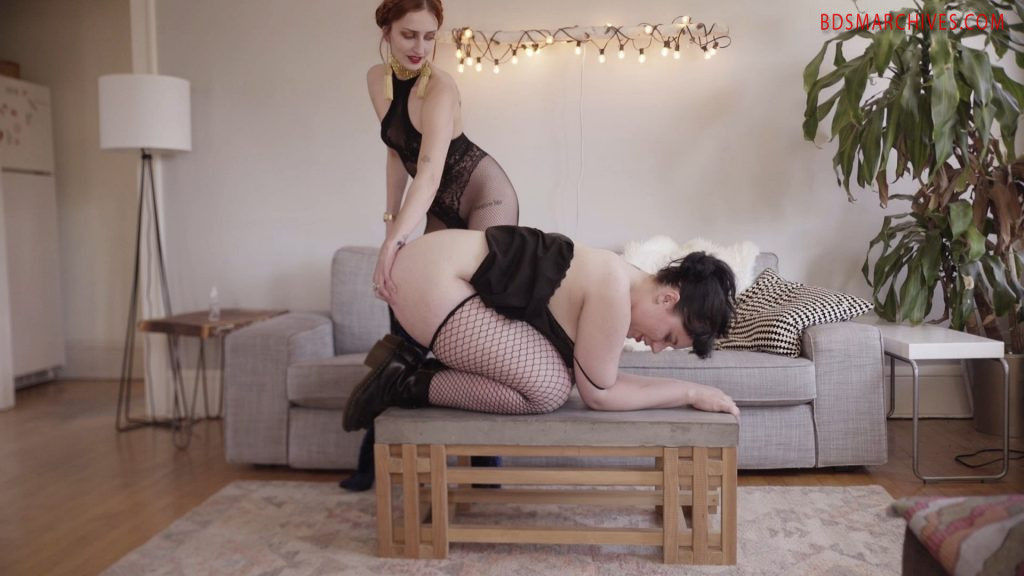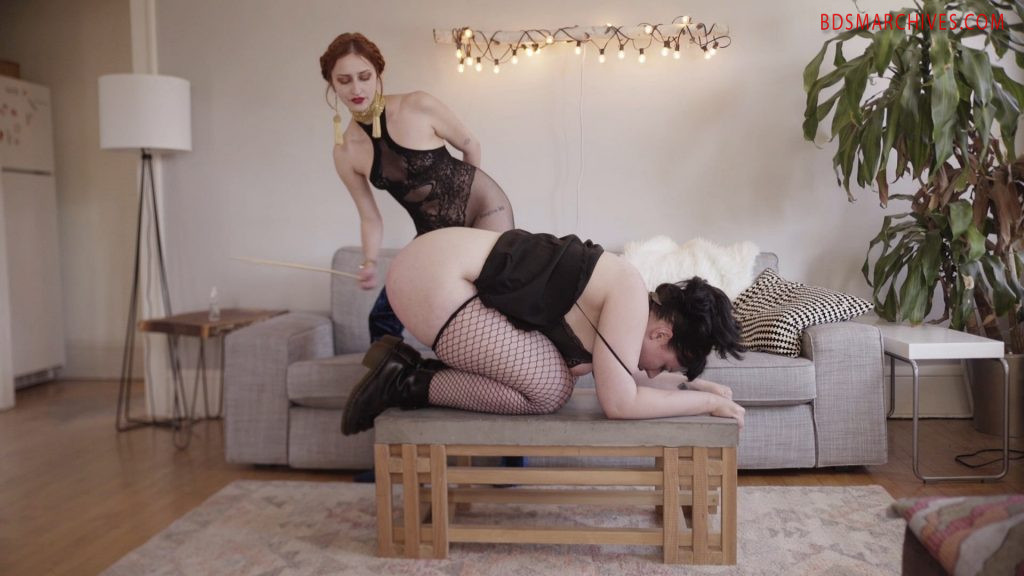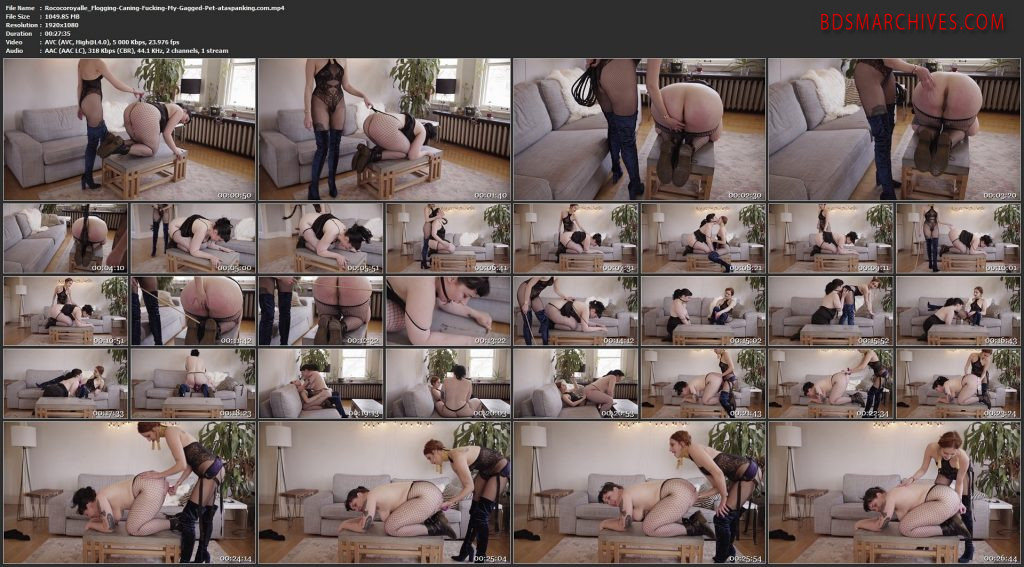 Nadine deserves a spanking. Not because she did anything, persay, but because she's Madame Royalle's new toy and they can use her however they please. Today Madame Royalle has decided to give Nadine her first caning to break her in. As instructed, she's worn Madame's favorite; fishnet stockings, heavy black boots, and a silky black mini-dress. They begin by teasing Nadine with a Cat O' Nine Tails, gently running it over her body before flogging her large ass with it. Madame Royalle starts slowly, taking breaks between hits to kiss and scratch Nadine's lush skin. When Madame is pleased with Nadine's warm-up, they put a nice spider-gag in her mouth and taunt her with the cane.
Madame Royalle stands behind her, tapping the cane on her ass before slicing through the air and hitting Nadine smack in the center of her ass. Nadine drools on the table beneath her as Madame Royalle laughs and canes her ass again. Madame Royalle pulls her fishnets off as she begins to cry, running their fingers across her back and cheeks. Nadine wants more, and Rococo gives it to her until they're so proud they decides to let Nadine sit on their cock. She grinds on top of it while facing Madame on the couch.
Madame Royalle pulls her closer, their hands planted firmly on her hips. They flip her over and fuck her again, this time her ass facing the Domme. Madame then gets up and directs Nadine to the table again, slapping her ass with their cock before fucking them with it while bent over the table. Nadine asks Madame Royalle permission to come on the cock, and they decline the request until moments later, when they give their approval deviously. Nadine comes as her head drops to the table, worn out from the scene. Madame Royalle is unrelenting though, and gives her no break, telling her to get up and clean the mess.
File Name : Rococoroyalle_Flogging-Caning-Fucking-My-Gagged-Pet-ataspanking.com.mp4
File Size : 1049.85 MB
Resolution : 1920×1080
Duration : 00:27:35
Video : AVC (AVC), 5 000 Kbps, 23.976 fps
Audio : AAC (AAC LC), 318 Kbps (CBR), 44.1 KHz, 2 channels, 1 stream
http://212.162.153.174/0cf1fe9329369296/Rococoroyalle_Flogging-Caning-Fucking-My-Gagged-Pet-ataspanking.com.mp4