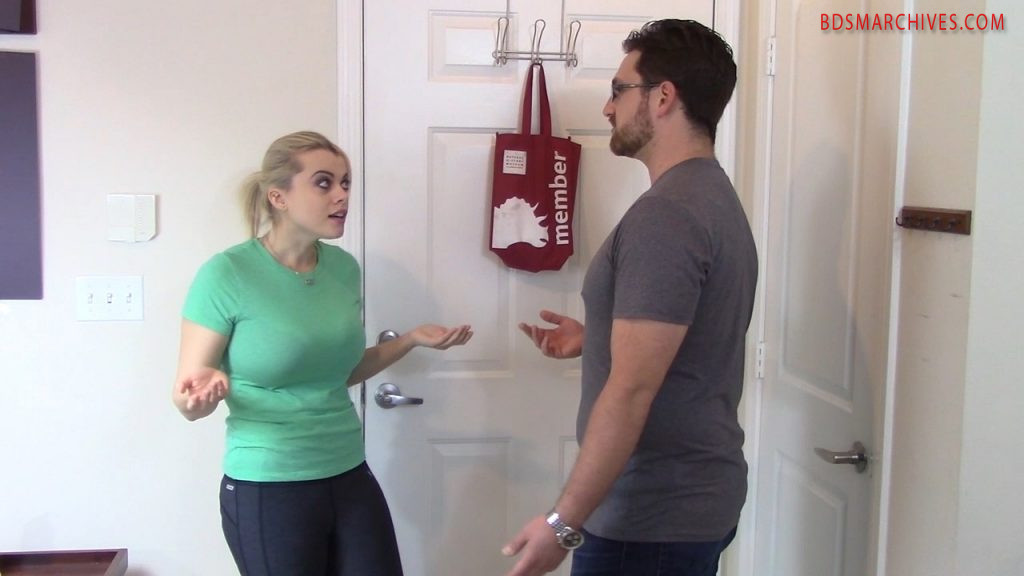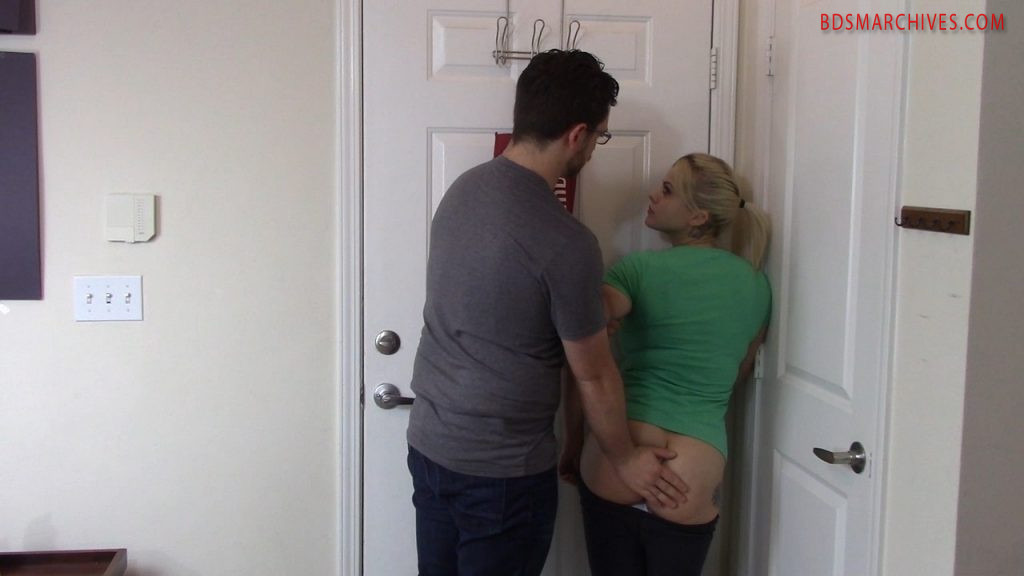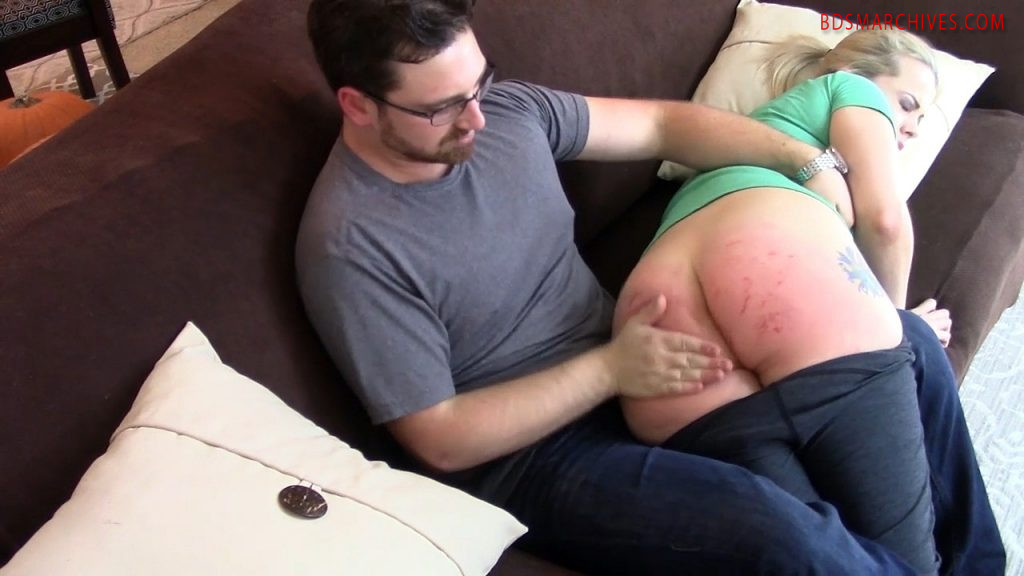 Nadia White is an adult film actress whom I contacted via her agent. She's much more accustomed to traditional porn, but I asked her agent if she'd be interested in working with me in one of my punishment spanking videos. He gave me her email, and she said she was down for whatever. Apparently, she said this without actually reading the emails I sent her.
She shows up for her shoot under the impression that we were going to be shooting the kind of penetration scenes she usually does. As I try to explain to her that's not the kind of videos I produce, she gets quite the attitude and even tries to convince me to just let her give me a blowjob instead. When I make it clear to her that she's going to be spanked or she's going to be sent home without payment, reluctantly she agrees to a spanking. I tell her that often times I create fictional scenarios to enact, but that isn't necessary with her: she has a bad attitude, and I'm going to spank it right out of her.
First I spank her standing up – a quick 31 spanks with my hand – and then it's five minutes of corner time. Already, this brat seems to be losing her brattiness with remarkable efficiency. Sometimes a good old fashioned spanking is just what the doctor ordered.
When it comes to punishments and discipline, I don't believe in half measures. I take Nadia over my knee, and I give her a BIG spanking with my hand. 229 smacks, to be exact. This is shown first from the bottom cam, and then again from the face cam.
Then it's time for implements: 10 with my belt, 10 with a long wooden stick, and 9 with the cane. (It was supposed to be 10 with the cane, but amidst her traumatic sobbing, one got skipped and I didn't notice until editing the video afterwards – I'll be sure to give her an extra one the next time we work together, and to keep better count myself to make sure it doesn't happen agian.) Nadia was crying before the implements were even involved, but by the end of the caning, she is sobbing. Nevertheless, I still gave her a final 36 spanks with my hand to make sure she has fully learned her lesson to read her emails before agreeing to something, and to be respectful and polite. The change in her tone and demeanor is quite a beautiful thing to behold as I hold her, telling her with physical comfort as well as my words that she is forgiven.
File Name : Punished Porn Star Nadia White Gets the Attitude Spanked Out of Her.mp4
File Size : 2508.54 MB
Resolution : 1280×720
Duration : 00:35:07
Video : AVC, 9 662 kb/s, 29.970 (30000/1001) FPS
Audio : AAC, 317 kb/s (VBR), 48.0 kHz, 2 channels, 1 stream
http://95.215.205.103/9763ec701fd327a4/Punished_Porn_Star_Nadia_White_Gets_the_Attitude_Spanked_Out_of_Her.mp4