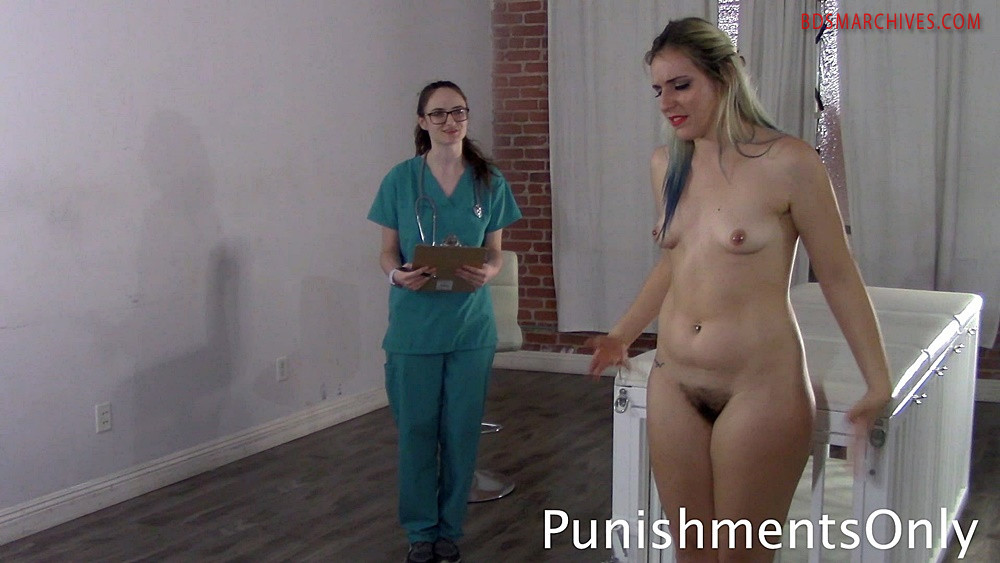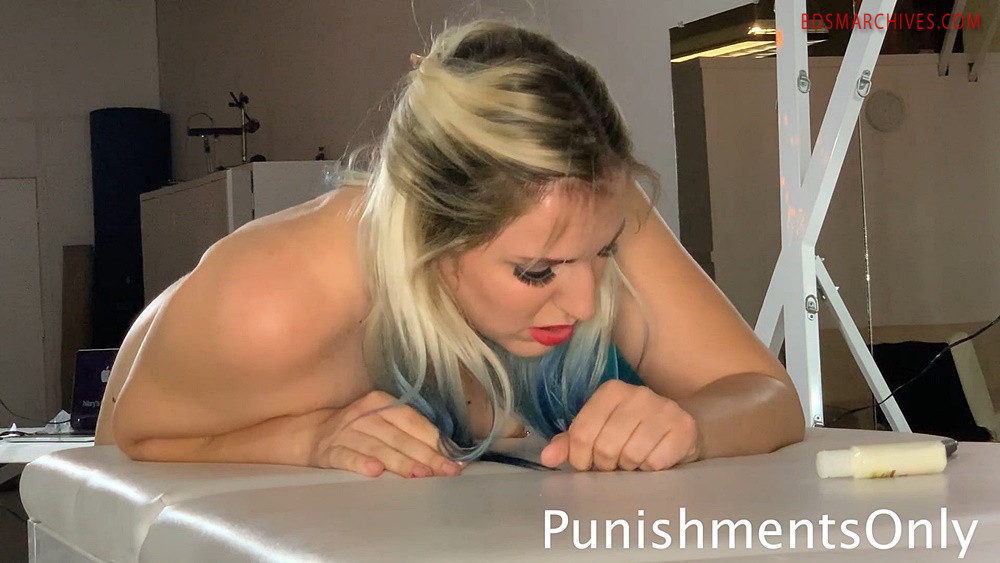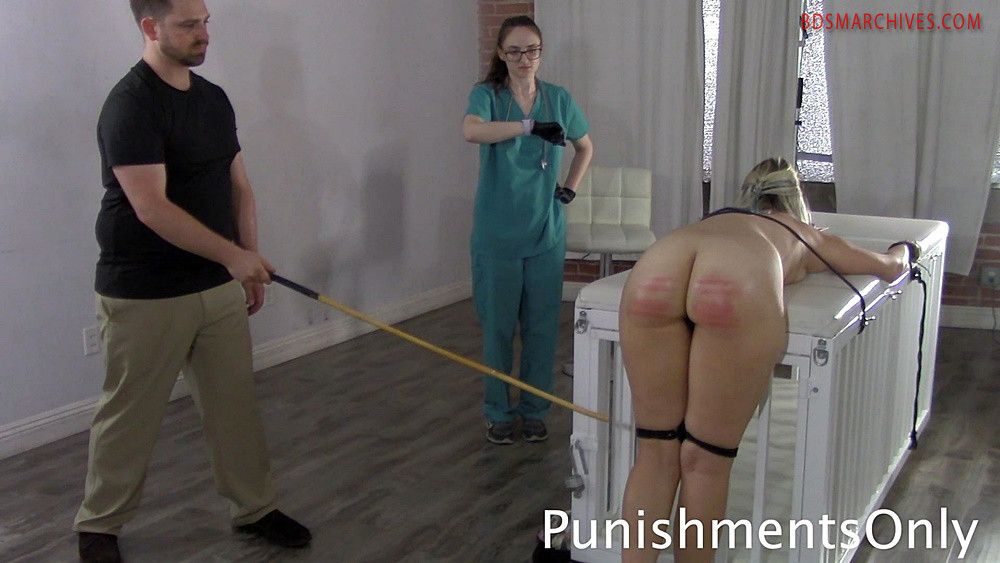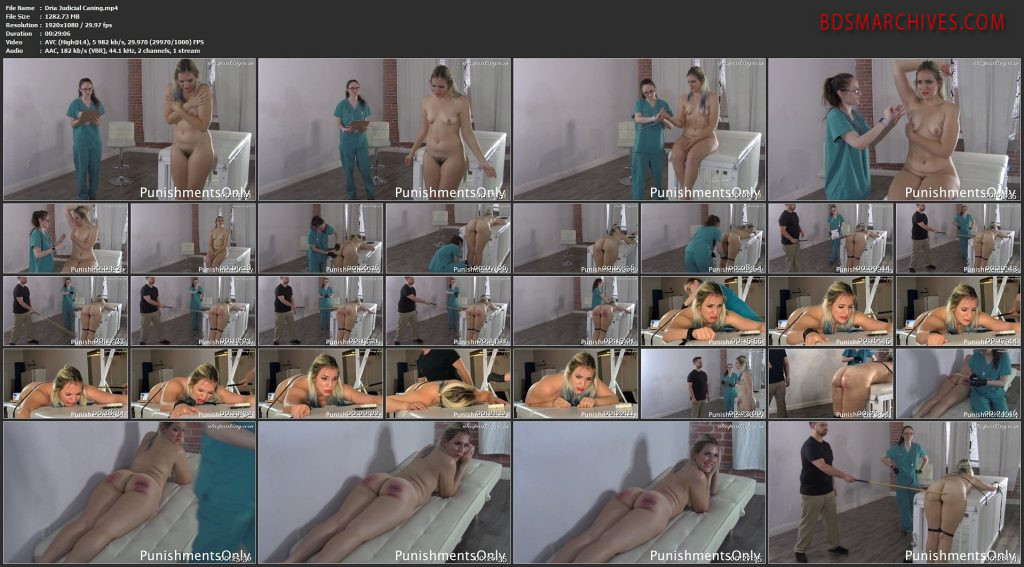 Dria Submits got herself into a fight with another girl when she was out partying. Before she knew it, a night out on the town had landed her a jail sentence preceded by a judicial caning!
First there is a checkup with Nurse Luci Lovett, making sure Dria is healthy enough for punishment. Upon being made to strip naked, Luci sees that Dria doesn't attend to her armpit hair; as per standard protocol before prison intake, Luci waxes them clean. Next, Nurse Luci takes a listen to her heart with the stethoscope, and checks that her heart rate isn't TOO high — naturally, it is a bit elevated, as Dria is at least somewhat aware of what's to come.
Nurse Luci determines that Dria is healthy enough to be caned. Dria's wrists are cuffed and tied down, and her ankles cuffed, tied together, and secured into the bondage table. Additional rope is used to tie Dria's thighs together, and to keep her torso down flat on the table.
I come in, wielding an authentic Singapore Prison Rattan Cane. 1.2 meters (47 inches) long, 1.4 cm (0.55 inches) thick, it is heavy, and it is guaranteed to leave a lasting impression. Nurse Luci preps Dria's bottom with lotion. 12 strokes are administered methodically in 15 second intervals, as Dria screams and cries out hysterically, writhing around but unable to escape. Nurse Luci checks Dria's heart rate, determines she is fit to continue, and the final 12 strokes are administered despite Dria's most fervent objections.
This is where Part 1 ends. Part 2 begins with the caning shown from the Face Cam POV.
Afterwards, Dria is untied, made to shake my hand and thank me to demonstrate her contrition and walked off by Nurse Luci. The 24 excruciating strokes are then shown in a slow motion replay, condensed into a one minute montage of bottom destruction. This cuts to Nurse Luci rubbing lotion on Dria's beaten bottom, giving Dria a bit of compassion before she is to be transferred back into police custody and promptly incarcerated.
There's a short interview at the very end with Dria the actress (not to be confused with Dria the character in this fictional scenario) about her experience: how she felt before, how it was during (spoiler: it hurt), and how she feels now that it's over. Don't miss this unique video!
Dria Submits, Loren, Luci Lovett
Loren, Luci Lovett, Punishments Only, PunishmentsOnly
File Name : Dria Judicial Caning.mp4
File Size : 1282.73 MB
Resolution : 1920×1080
Duration : 00:29:06
Video : AVC, 5 982 kb/s, 29.970 (29970/1000) FPS
Audio : AAC, 182 kb/s (VBR), 44.1 kHz, 2 channels, 1 stream
http://212.162.153.174/82c224f619275d96/Dria_Judicial_Caning.mp4