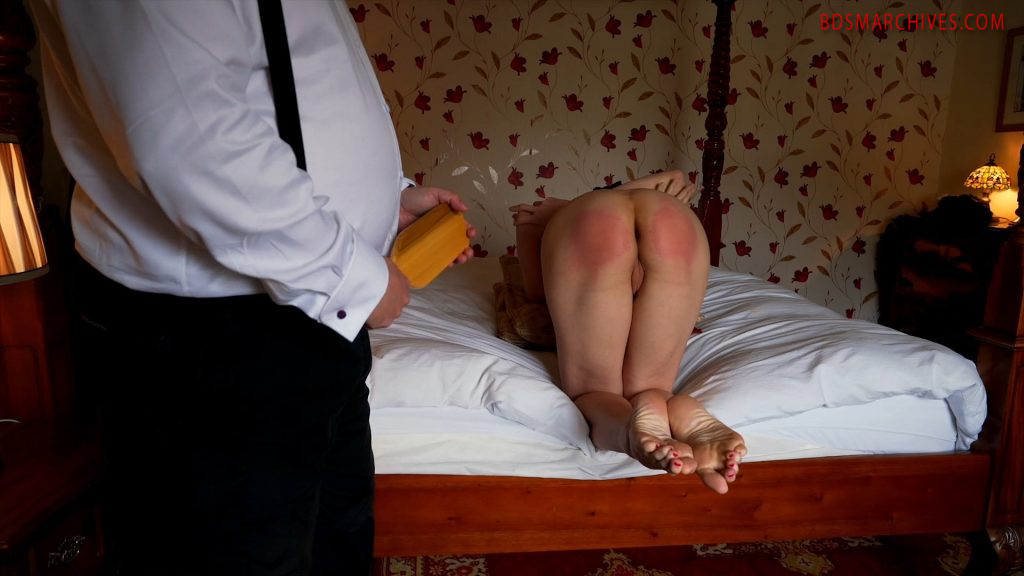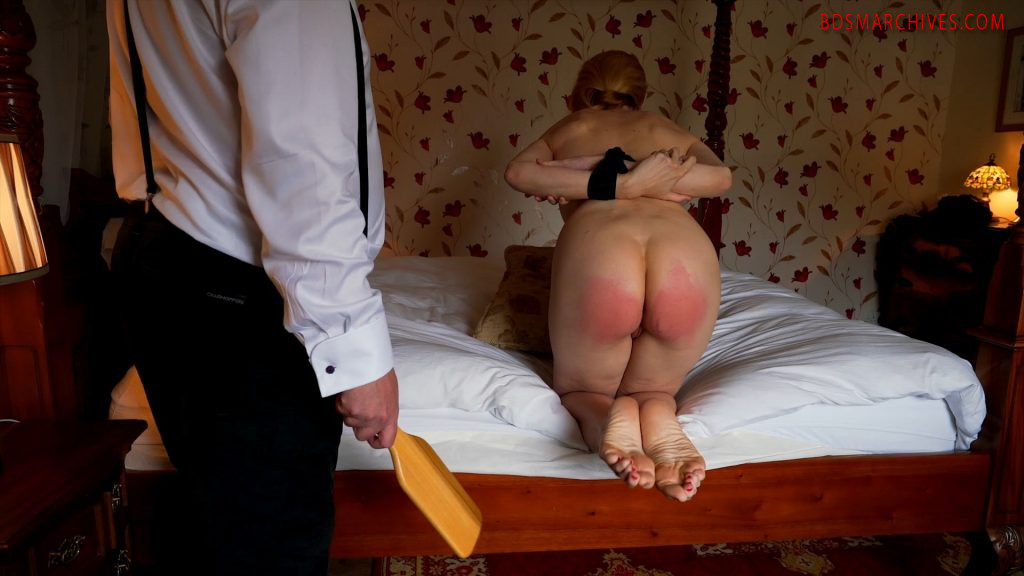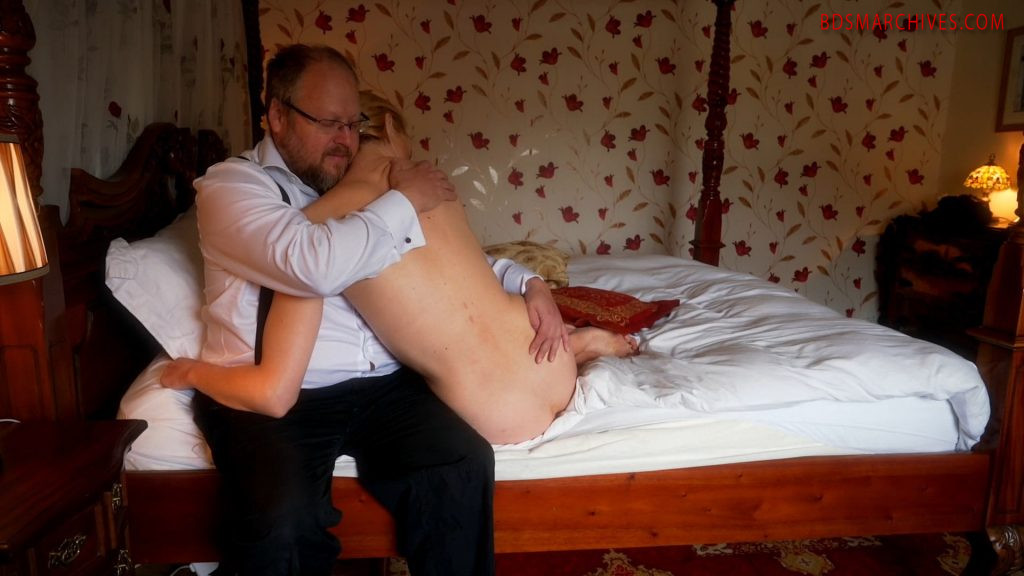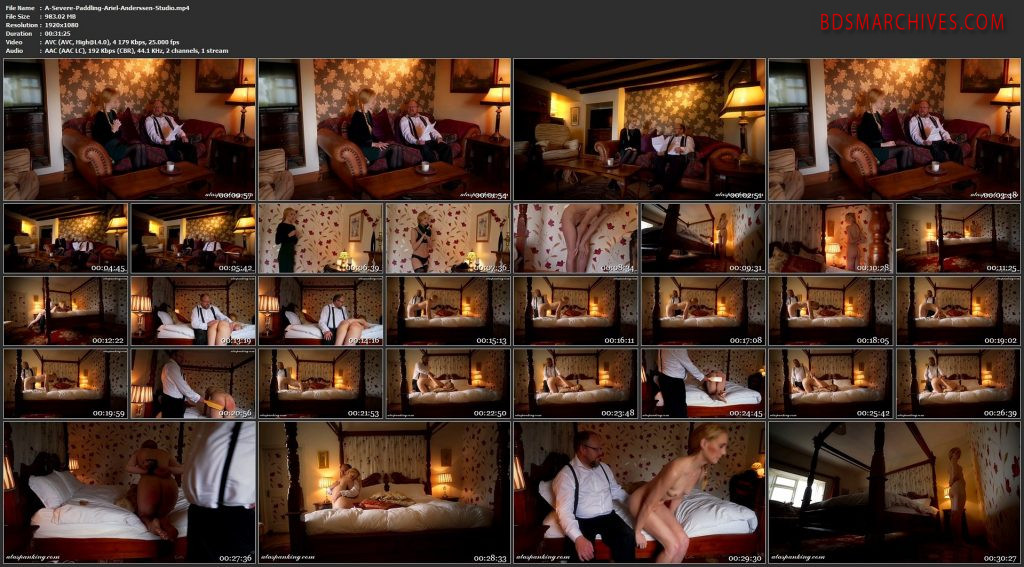 I'm in dreadful trouble with my husband, who's finally discovered my 17 outstanding speeding tickets! I come home from work, dressed in my office clothes, and he confronts me with the evidence of my bad driving and cowardly deception.
Ordering me to go into the bedroom and undress, he promises me a severe punishment. Before now, he's only ever spanked me by hand, but I've never made him so angry before. Waiting, naked, in the corner, I wonder what he meant when he said he'd got a paddle…
When he joins me in the bedroom, it's to give me the dreadful news that after a short warm up hand spanking over his knee, he means to give me 75 swats with a heavy wooden paddle. And all on my bare bottom!
By the end of the 75 swats, I'm sobbing and genuinely crying. Although he's strict, my husband is also kind, and cuddles me for a little while before sending me back to the corner with a very bruised bottom.
Amelia Jane Rutherford, Hywel Phillips
File Name : Ariel-Anderssen_A-Severe-Paddling.mp4
File Size : 983 MB
Resolution : 1920×1080
Duration : 00:31:25
Video : AVC (AVC), 4 179 Kbps, 25.000 fps
Audio : AAC (AAC LC), 192 Kbps (CBR), 44.1 KHz, 2 channels, 1 stream
http://95.215.205.103/06e22ed12a5ee142/Ariel-Anderssen_A-Severe-Paddling.mp4