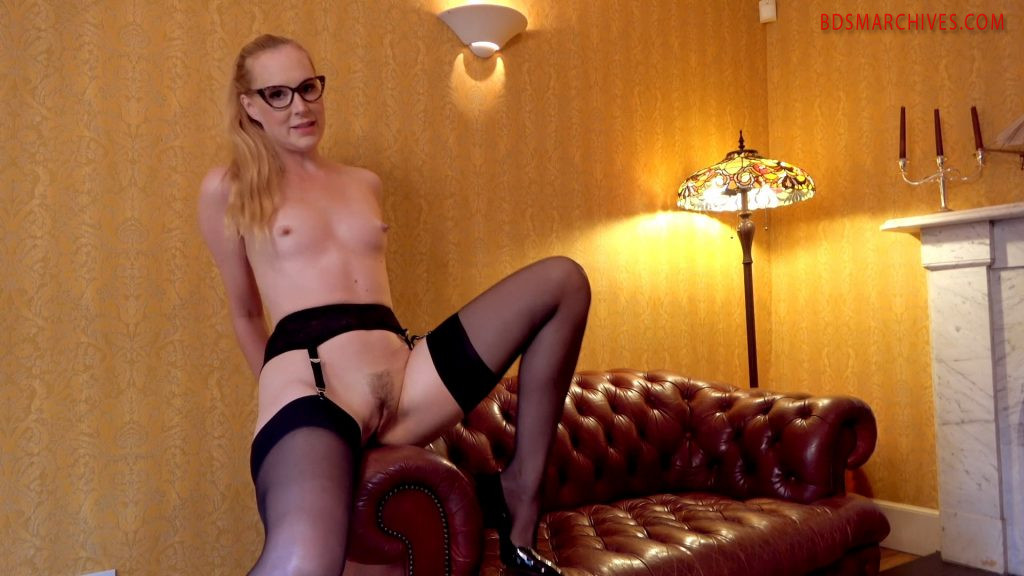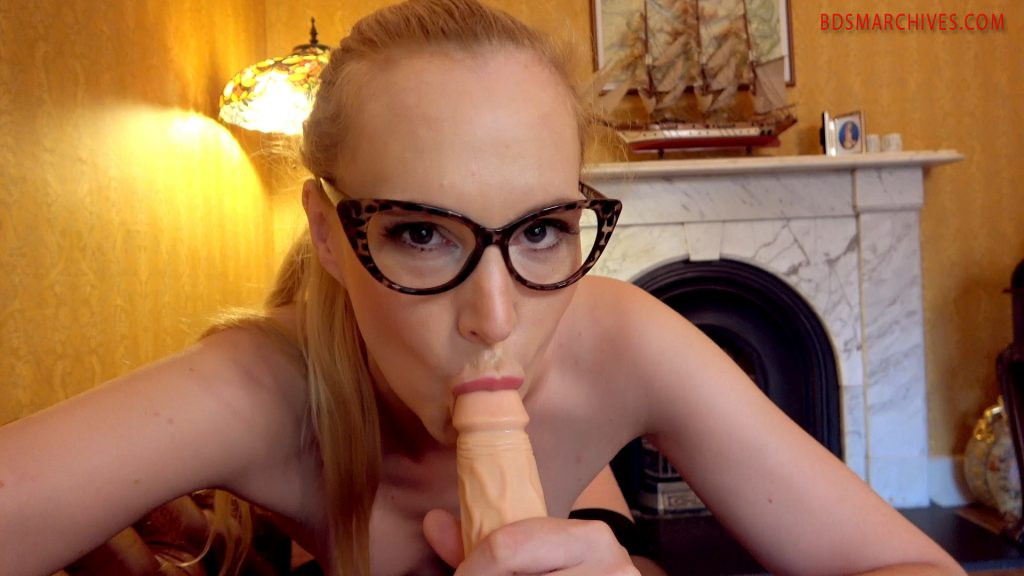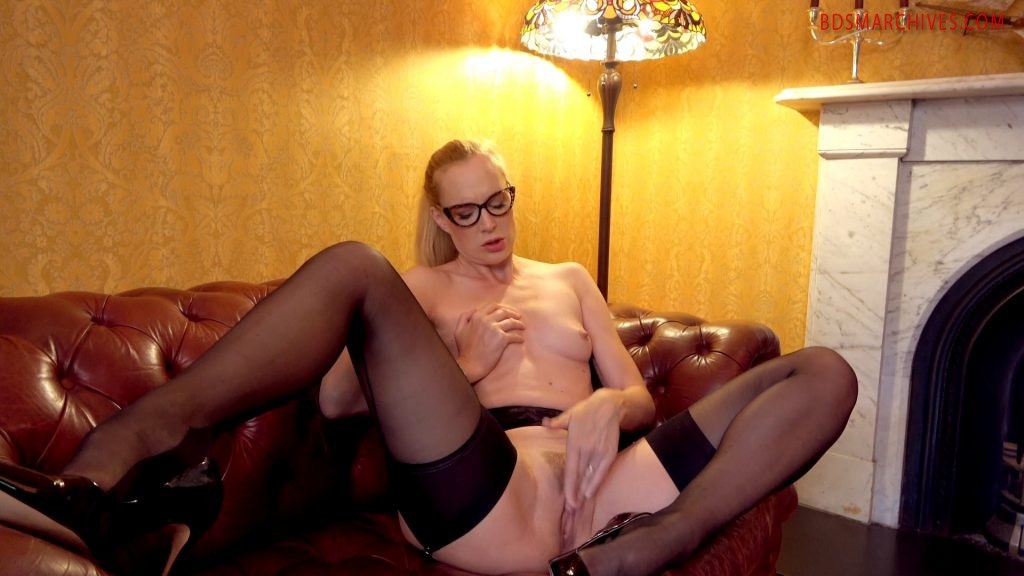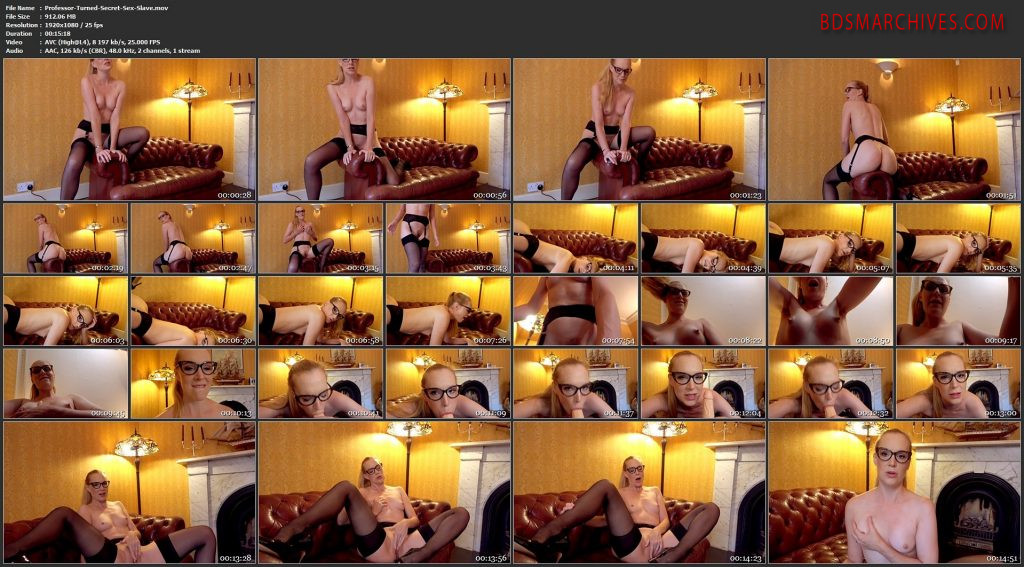 It's been 3 years since you blackmailed me when you were a first year student, and made me strip and masturbate for you. In the years since, you've visited me every week, as agreed, and gradually I've become used to the degradation and humiliation of how you like to treat me. In fact, I've learned to love it. I love taking off my clothes as soon as you come into my room, revealing the fact that I'm wearing nothing underneath except stockings and suspenders, as you require. You no longer even have to direct me to hump the arm of the sofa until I orgasm – since you don't allow me to cum during the rest of the week, I'm eager to have a climax in front of you. It's still embarrassing, of course, but I crave your attention. So when you tell me to bend over the arm of the sofa for my spanking, I don't need to be persuaded to tell you all the mistakes I've made this week. I know you want to hear me say that I've been a bad, naughty girl who needs to be punished, and I like telling you that, while you spank my bare bottom. The butt plug comes as a bit of a shock, since you don't always punish me with one of those too, but I'm even secretly learning to enjoy that…
Once the punishment is over, I beg for you to fuck me, and you let me ride your cock for a few minutes. I'm not allowed to orgasm, of course, because you only let me do that from masturbating while you watch. So you tell me to suck your cock instead, which I love almost as much, because I'm greedy to swallow your cum and show you what a good girl I am. And finally, when you've ejaculated in my mouth, you let me lie back on the sofa and masturbate to orgasm again. I make the most of it, since I'm not allowed to touch myself between our weekly meetings.
I love being your professor-turned-sex-slave!
NB: this is a POV style video, so most of the action is off-screen. The blowjob part is visible, but it's a solo video so during the sex and the spanking, the camera is on my face. I'm acting my head off though, I promise 🙂
File Name : Professor-Turned-Secret-Sex-Slave.mov
File Size : 912.06 MB
Resolution : 1920×1080
Duration : 00:15:18
Video : AVC, 8 197 kb/s, 25.000 FPS
Audio : AAC, 126 kb/s (CBR), 48.0 kHz, 2 channels, 1 stream
http://95.215.205.103/318836652a57ee9b/Professor-Turned-Secret-Sex-Slave.mov