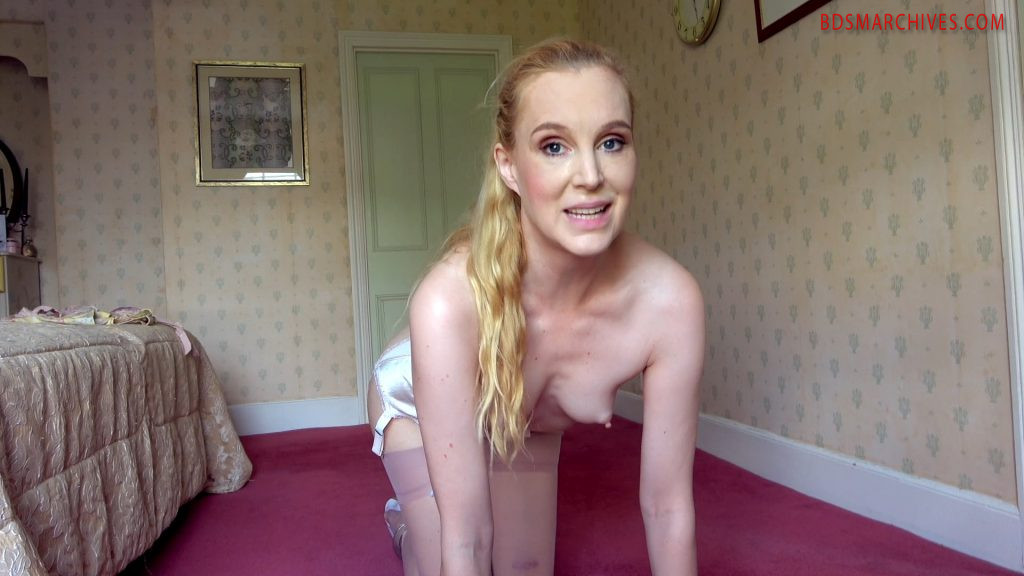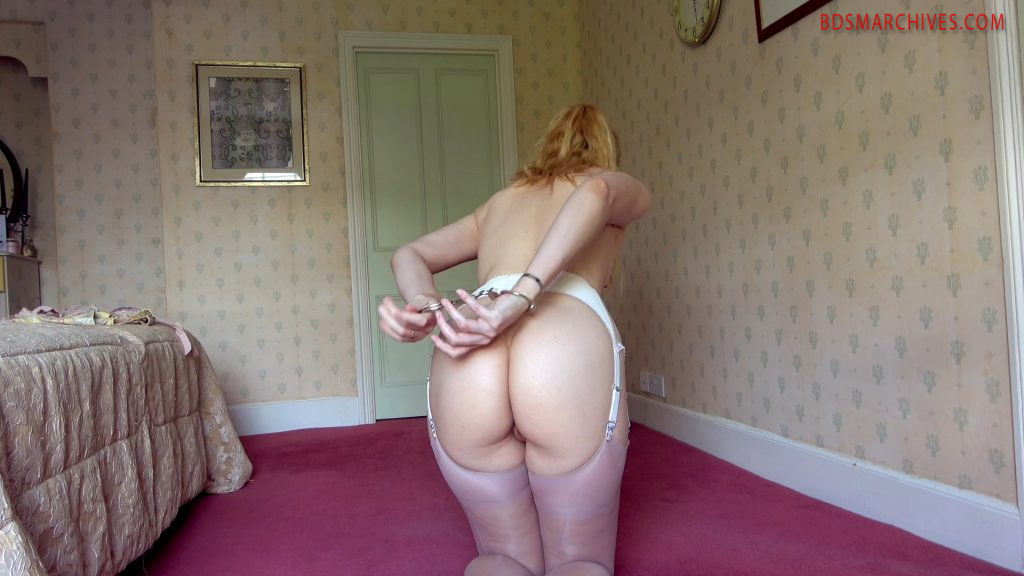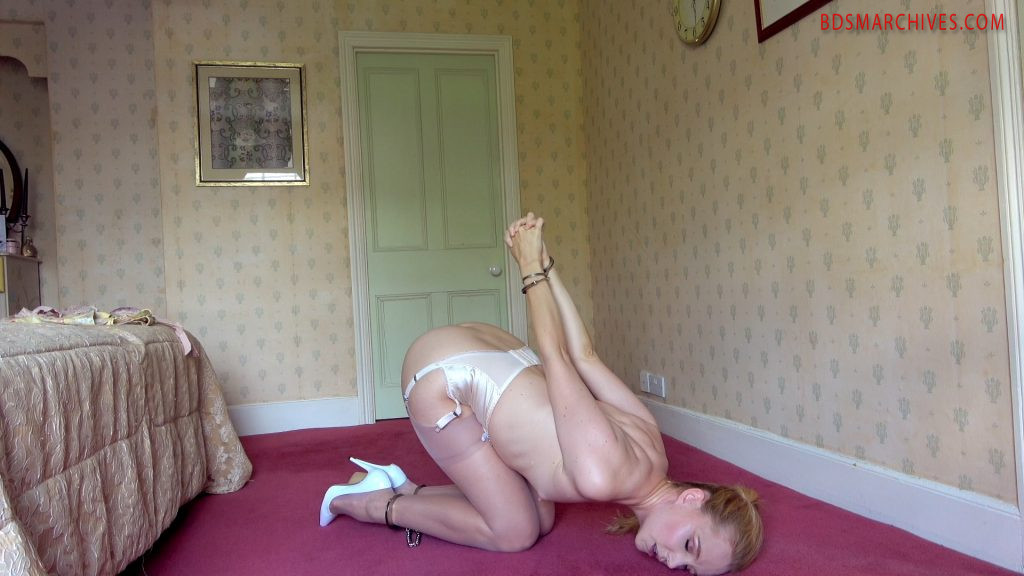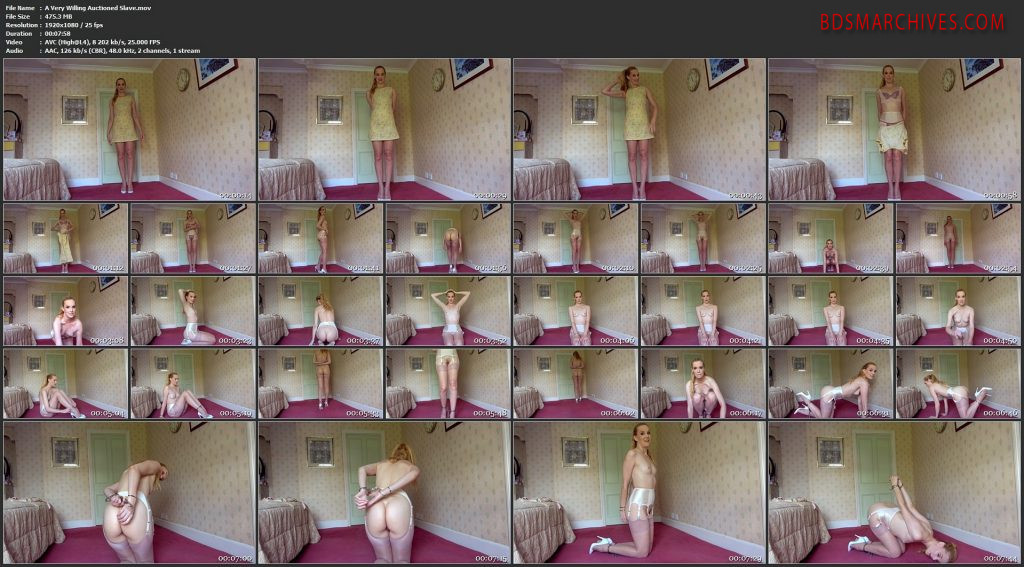 The auction was nerve-wracking; having to stand on a raised platform while being assessed by all the potential buyers. Especially so, because I'd already decided who I wanted to be bought by. Everyone knew him by reputation, and I knew he'd be absolutely the best Master to have. It didn't hurt that he was hot; slaves at the auction were supposed to keep their eyes down, but I'd taken a few opportunities to look him over covertly, while the buyers were looking *me* over. It felt like a secret, naughty, game. And I'd got away with it.
Not only that, but I got my wish! After a short but fierce bidding war, my new owner was announced and all the sold slavegirls were rushed backstage to get dressed and ready to be presented to their new owners is private. Once prepared, I was shown to the door of one of the private salons, and I knocked on the door.
(this is where the video starts)
I feel wobbly and nervous, walking in my high heels, but you seem perfectly at home, calm and cheerful. Your first instruction is for me to remove my short summer dress, followed by my fine lacy bra and panties. I have a feeling I won't be putting them on again. Standing only in my stockings, suspender belt and high heels, you tell me to put my hands on my head and rotate for you so you can see me from every angle. I wonder – if I don't please you now, can you return me? Still in my high heels, you order me to walk up and down. I realise my legs are shaking from nerves – I really want you to be pleased with me! And then you tell me to kneel, and to crawl towards you. This, finally, feels like the beginning of me really belonging to you. I want you to touch me; I want to feel your hands on me, owning me, exploring my body which is now yours. But you're patient and seem not to be in the grip of the strong emotions I'm feeling. You tell me to put the ankle shackles onto my feet, before showing you how I can walk in them. It's difficult – they're very tight and it hurts, but I want more. Are you going to cuff my wrists too, for the journey? When you tell me to pick up the handcuffs, I feel a wild spike of arousal and excitement. Kneeling in front of you in steel restraints feels like the beginning of an adventure, and I can't wait to start it.
File Name : A Very Willing Auctioned Slave.mov
File Size : 475.3 MB
Resolution : 1920×1080
Duration : 00:07:58
Video : AVC, 8 202 kb/s, 25.000 FPS
Audio : AAC, 126 kb/s (CBR), 48.0 kHz, 2 channels, 1 stream
http://95.215.205.103/ac019ed802c57ced/A_Very_Willing_Auctioned_Slave.mov