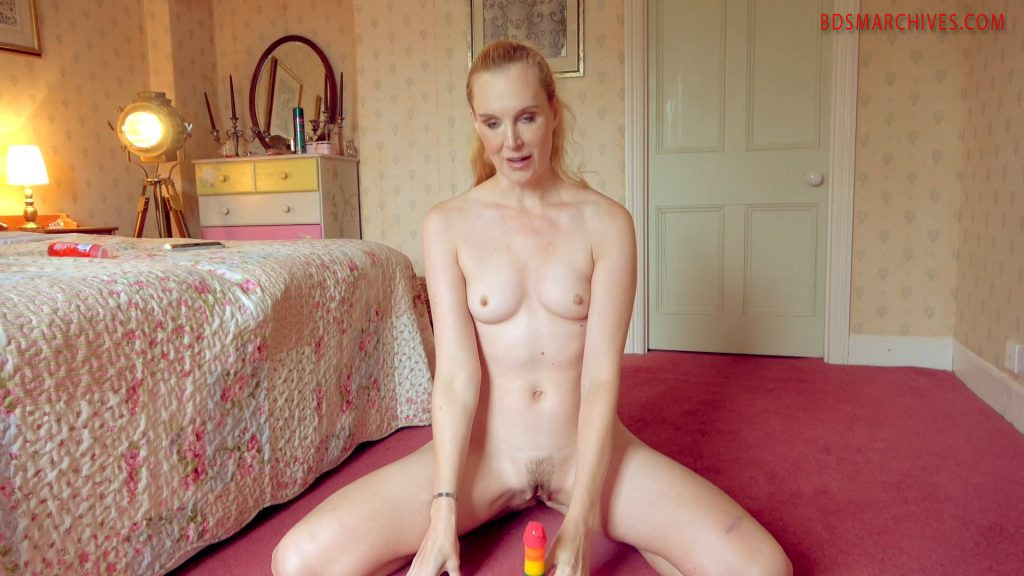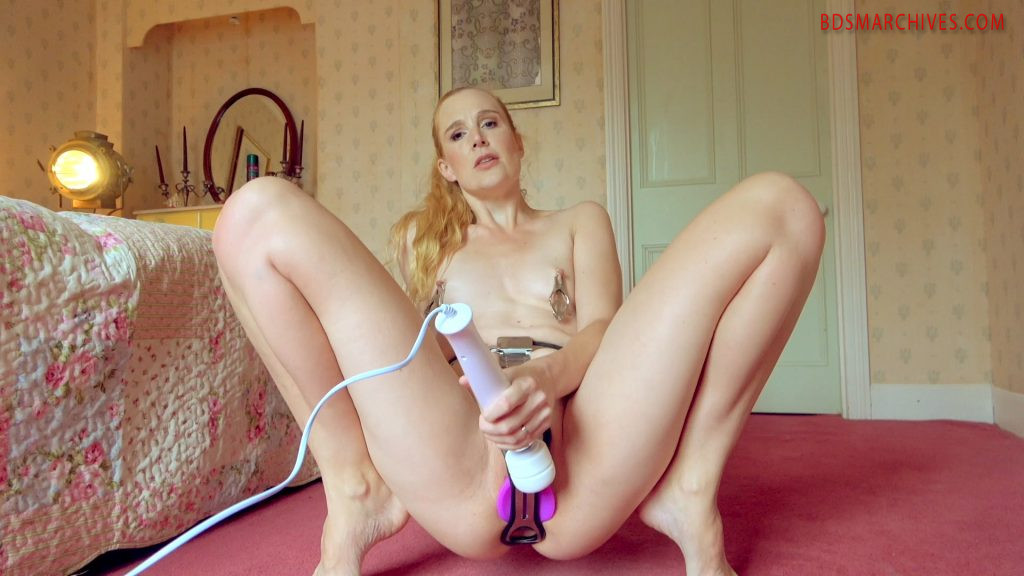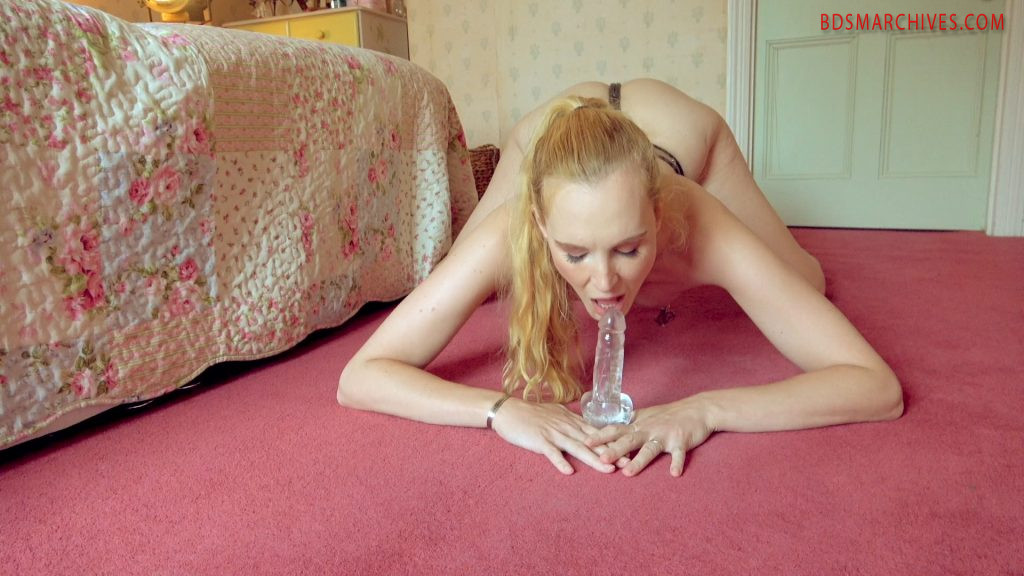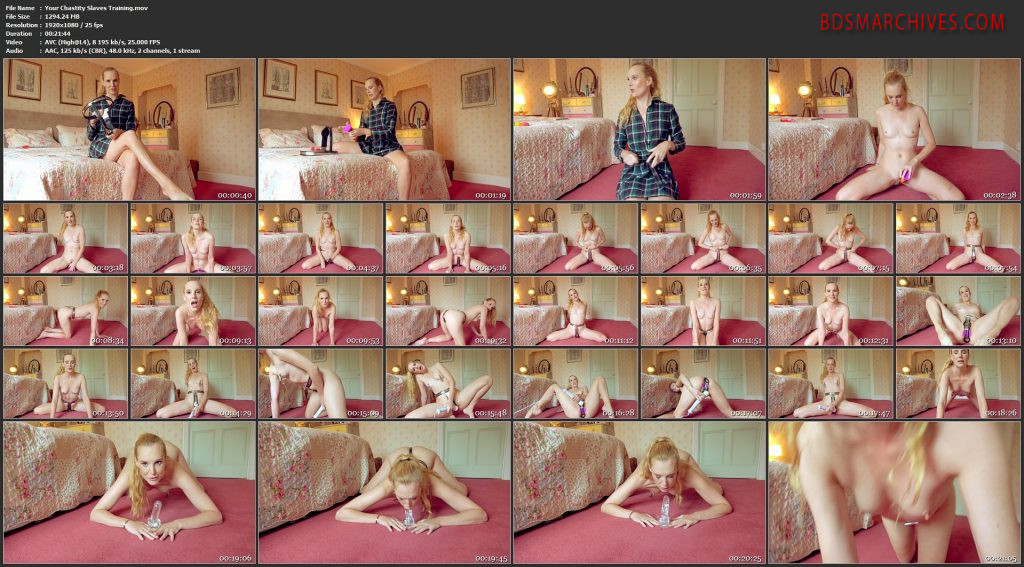 I've wanted to try this for ages! I've been wondering if it'd be possible to insert a big dildo into my pussy, and then lock the chastity belt on over the top, so that I can experience deep penetration, while still being unable to actually have sex, or have an orgasm. And it turns out that it *is* possible, although the tight steel chastity belt drives the dildo so deep inside me that I'm not sure I can cope with the feeling at first. Once the belt is locked on though, I start to adjust to the sensation, and then to enjoy it. It feels really sexy, and immediately I realise that – of course – I want to be fucked! Would you unlock the belt and fuck me? Apparently not; it seems that my new master has strict ideas about training his chastity slave. You tell me that you're certainly not going to unlock me, unless I pass the test you've set up. If I can orgasm from the magic wand vibrator, while wearing the chastity belt and also wearing harsh clover clamps on my nipples, then you'll let me out of the belt long enough to be fucked to orgasm.
Motivated by the prospect of two orgasms, I do my best, but whatever I try with the powerful vibrator, I can't quite cum. All that happens is that I get increasingly frustrated and desperate, as I realise that I'll be losing out on both orgasms if I can't make it work!
But sadly for me, I can't. You take away the vibrator, and tell me that since I've failed at that, even with the added stimulation of having my pussy stuffed full with the dildo, perhaps I should practice my deep-throating technique on another dildo instead. You know that this drives me absolutely crazy, cos it's my favourite thing. After several minutes of repeated deep-throating, which leaves my eyes streaming, and drool everywhere, I'm even more turned on and frustrated. But since you're training me for exactly this, you simply order me to sleep at the bottom of the bed; still in the chastity belt, and still with my pussy full of a dildo that reminds me constantly of what I want, but can't – quite – have.
File Name : Your Chastity Slaves Training.mov
File Size : 1294.24 MB
Resolution : 1920×1080
Duration : 00:21:44
Video : AVC, 8 195 kb/s, 25.000 FPS
Audio : AAC, 125 kb/s (CBR), 48.0 kHz, 2 channels, 1 stream
http://95.215.205.103/ffa6766681a7fc19/Your_Chastity_Slaves_Training.mov