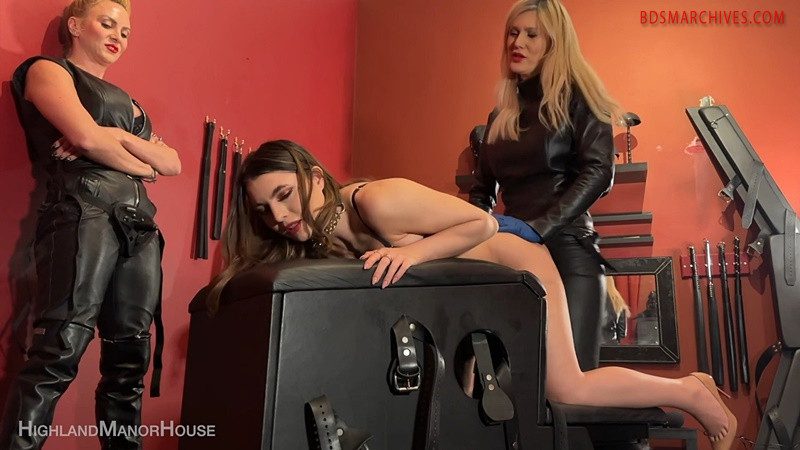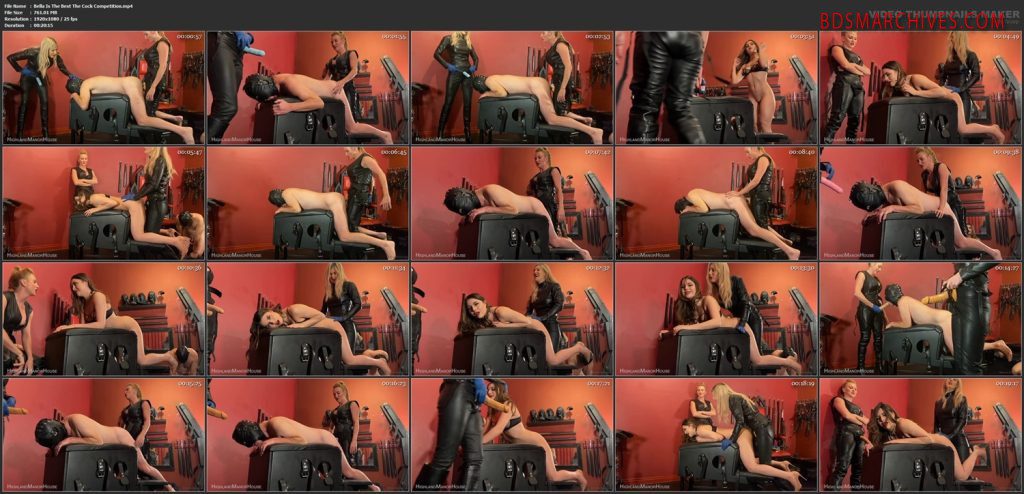 Mistress Scarlet and Mistress Suzanna Maxwell are having a cock-off. They are competing to see who's slave can take the biggest cock.
The Mistresses are dressed in leather, with their slaves kneeling beside them ready for the competition.
First it is Mistress Suzanna Maxwells male slave taking the first cock. The slave moans loudly as she fucks him hard.
Next, Mistress Scarlet fucks her beautiful female slave, Bella, with her first cock. Bella moans with pleasure.
They swap again for the larger, second cocks, each Mistress pegging and fucking their slave.
With the third and biggest cock, Mistress Suzanna Maxwell's slave can't take anymore and Mistress Suzanna humiliates him by instructing him to shout "Bella Is The Best"
Mistress Scarlet has her giant cock strapped on and fucks her female slave, the winner, with it for a reward.
Bella Is The Best!
Bella Bird, Mistress Scarlet, Suzanna Maxwell
File Name : Bella Is The Best The Cock Competition.mp4
File Size : 761.01 MB
Resolution : 1920×1080
Duration : 00:20:15
http://212.162.153.174/a394949d28b00185/Bella_Is_The_Best_The_Cock_Competition.mp4