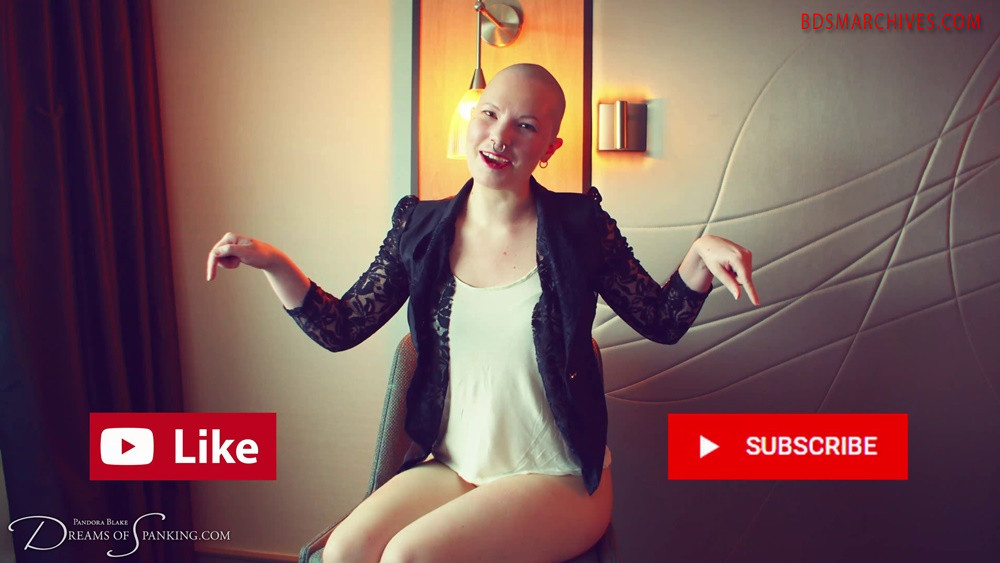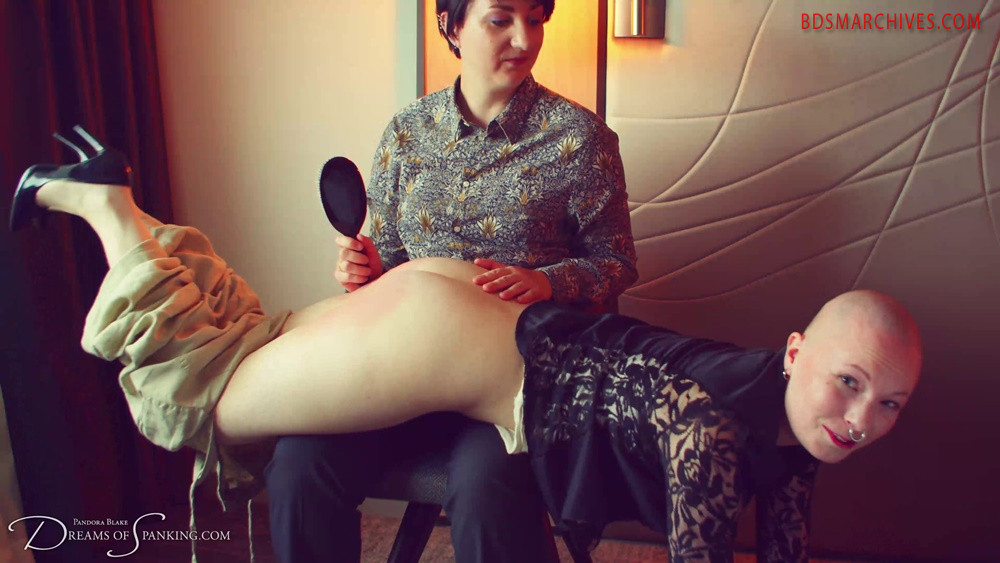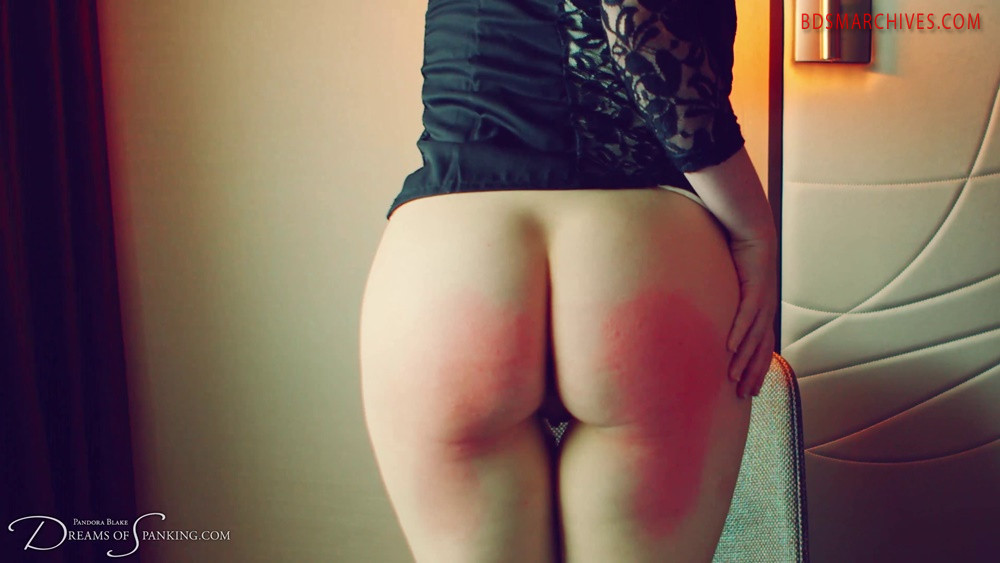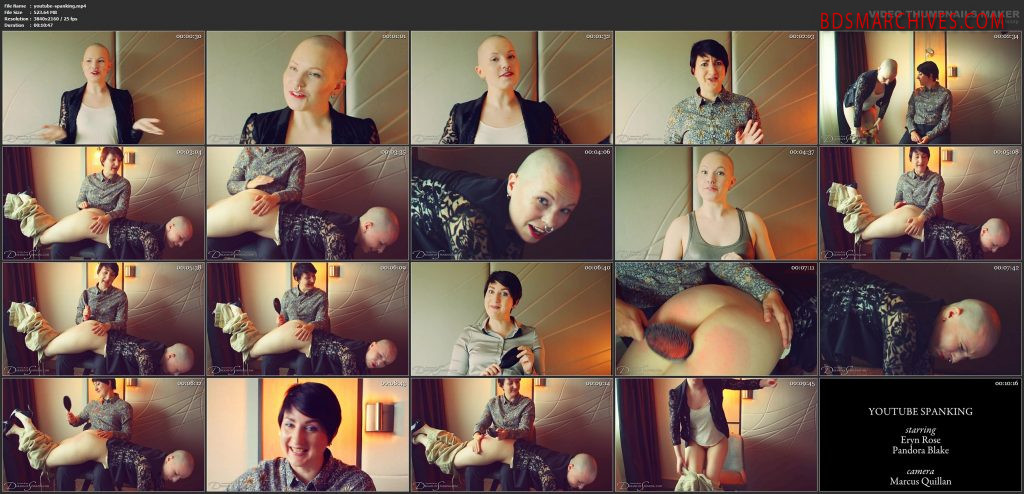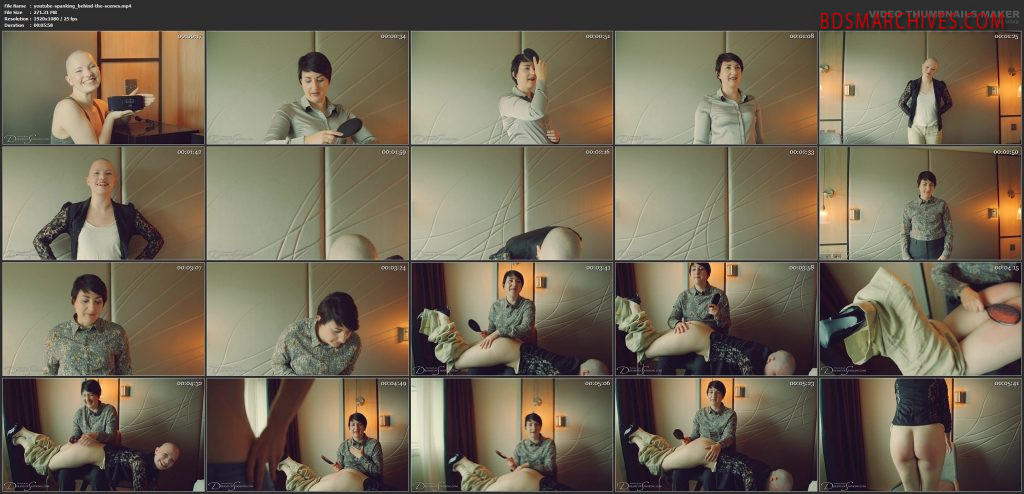 Eryn Rose is a sales exec with a successful YouTube channel – and plenty of viewers to watch as they're thrown over boss Pandora Blake's lap for a very public hairbrush spanking.
What's up, guys? If you've ever wondered what our office is like off-camera (or what Eryn looks like underneath their stylish workwear) you're in for a treat – one of our sales execs has messed up big time, and the boss is NOT impressed!!
Eryn and Pandora make a great team, don't they? But Eryn overslept last week and there's only one thing for it – Pandora is going to have to lay down the law. We've got our own ways of doing things here (that's why you love us so much, right!) and…well, let's just say Eryn won't be sitting *comfortably* at their desk for a good few days.
This is one EMBARRASSING punishment for team star Eryn – but we know you lot will enjoy every moment of them kicking and wriggling over Pandora's lap while their exposed backside is thoroughly warmed up!
Youtube Spanking – Behind The Scenes
Are most YouTube influencers having this much fun backstage? Many of our films are mostly ad-libbed, but there was a lot of script in this script – meaning Eryn and Pandora each had a few tricky lines to re-take. We've also got our usual giggles, negotiations and bonus bum closeups from behind the curtain!
http://212.162.153.174/3f183590f8a75ea6/Youtube_Spanking_-_Film_&_BTS_4K.zip