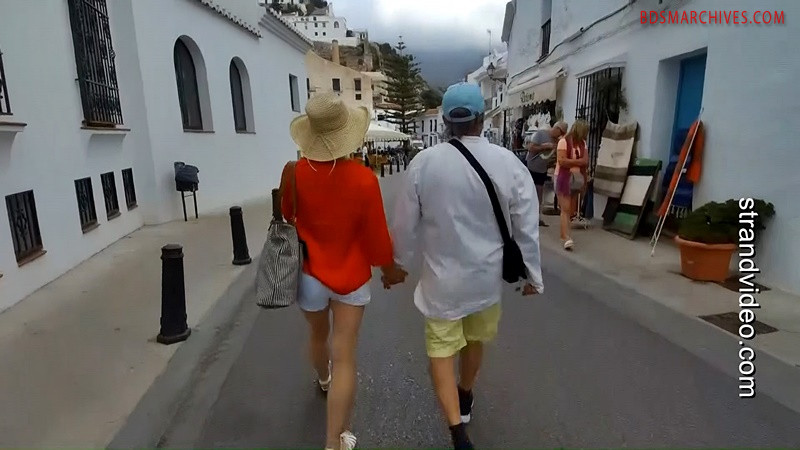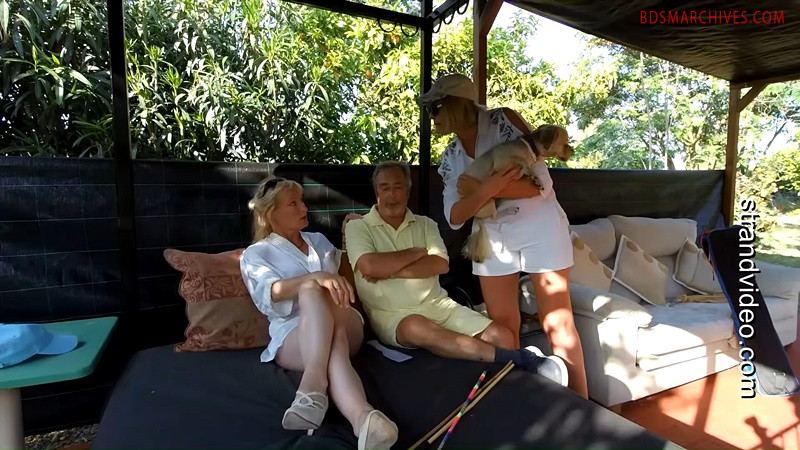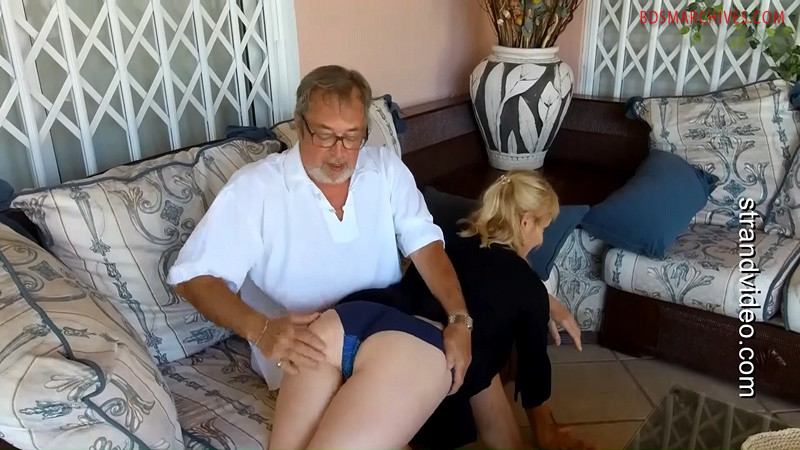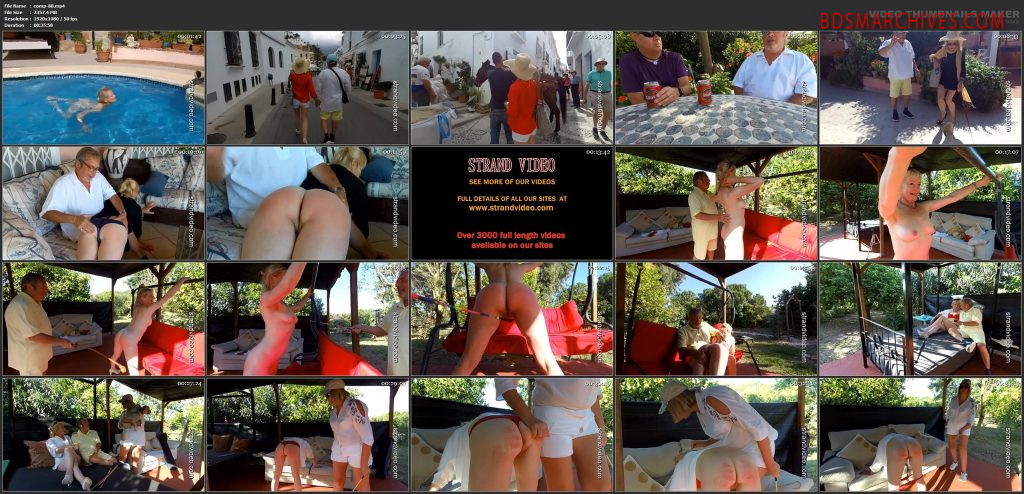 More in my great feature spanking soap Unladylike Manor. Now lord Stern has taken his lady friend Lady Suzanne to his home in Spain but she has made the mistake of taking my pooch. I send Kodders after them to bring him home but his Lordship persuades Kodders to stay in Spain. Meanwhile Suzanne has taken my pooch to the clippers and they have made such a mess of him that even Lord Stern is upset and so he sets about punishing Lady Sue.
Another adventure in my Unladylike Manor series sees the very naughty Lady Suzanne being taken down the garden by Lord Stern and mistreated in a way I nevr thought he would, not his lady friend anyway! He had purchased a whip whilst out in the local village and thought now would be a good time to try it out and on what nicer body than the lovely Suzanne. A real good breast and pussy dirty whipping scene.
The last in the new series of Unladylike Manor sees lady Susan & Mr. Stern confronted by the nasty wife. She is determined to take her revenge for the steeling of her beloved pooch Noah and blames Lady Sue. When she is in this sort of mood the only thing to do is submit, so Mr. Stern makes himself scarce whilst Lady Sue is dragged off the bed and bent over for a long and fierce caning on her bare bottom.
Unladylike Manor In Spain The complete 3 film series 36 Mins comp-88
Mr Stern, Sarah Stern, Suzanne Smart
File Name : comp-88.mp4
File Size : 2357.4 MB
Resolution : 1920×1080
Duration : 00:35:58