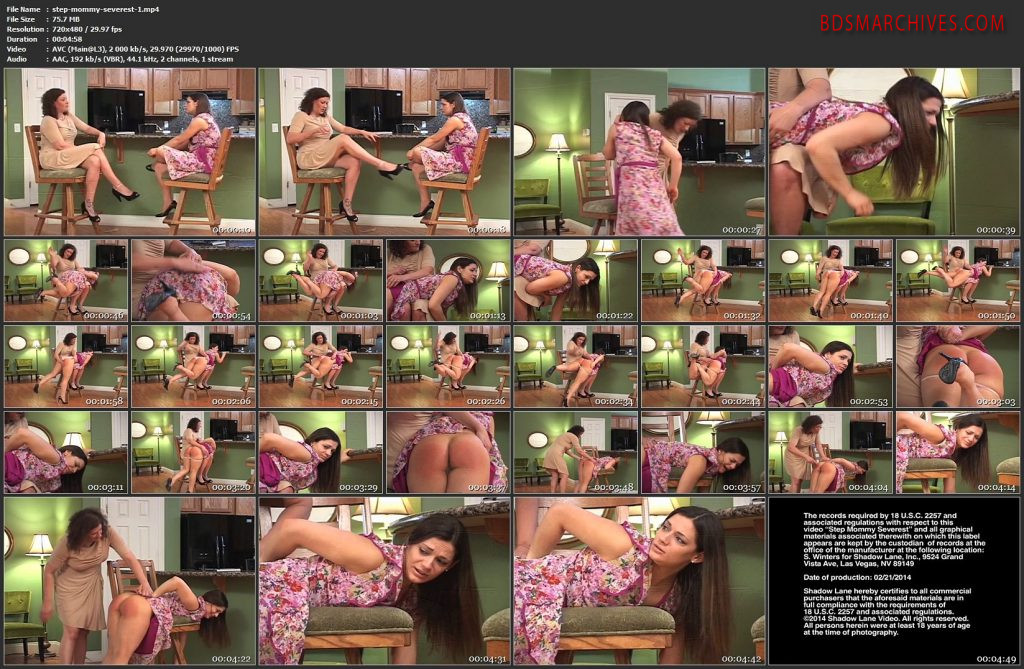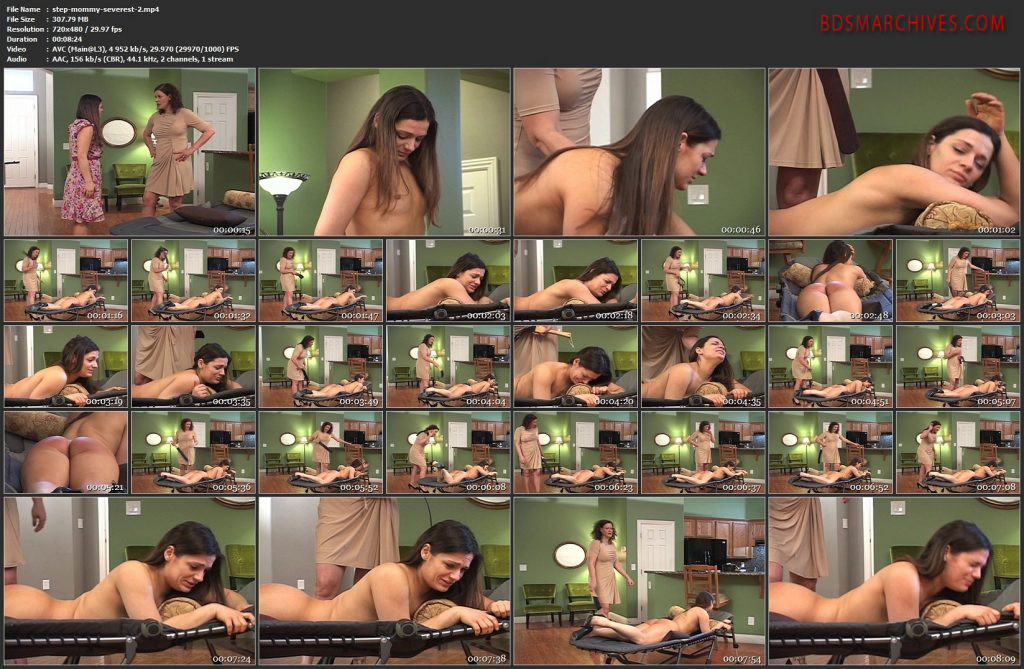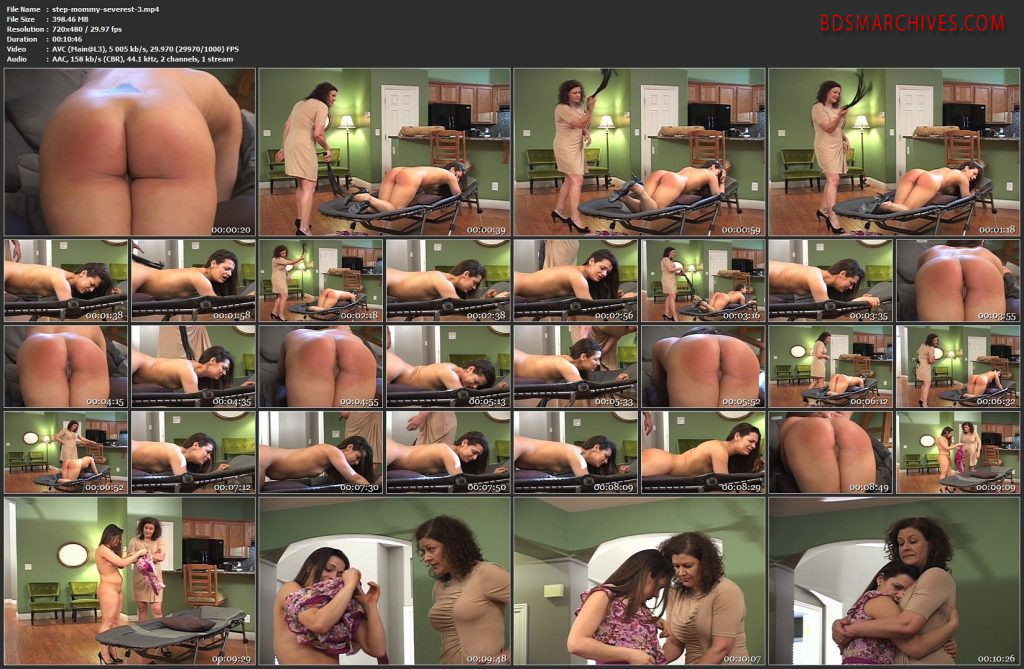 Spoiled brat Katie (Ten Amorette) takes too much for granted, including the cushy job she holds, courtesy of her stepmother, Chris. The pretty brunette seems to think she can act any way she likes, but this isn't the case at all. Chris has spent the whole morning doing damage control at the conservative consulting firm where they work, pleading with her bosses to let her stepdaughter keep her job. Katie has been a little too casual about her comportment both at work and after hours, getting in late, taking extra time off and worst of all, posting naughty photos of herself on every type of social media. Katie's lack of respect for both her position and her hard working stepmother is obvious and will not go unpunished a moment longer. Clearly, if Katie wants to hold onto her job security, to say nothing of a rent-free situation at home, she must submit to traditional discipline from her stepmom, starting with an old fashioned over the knee hand spanking, on her skirt, sheer panties and bare bottom. Chris is a vigorous and righteous spanker with a memorable swing and penetrating follow through. But no amount of whining or leg kicking will spare the erring stepdaughter the full measure of hard whacks that she has earned and deserves.
Not satisfied that Katie has sufficiently repented her bad behavior both at work at and at home, Chris orders her rosy bottomed step daughter to strip completely nude for a face down continuation of her lesson. Chris grabs a thick and wide leather strap and begins to lambaste Katie's upturned rear with it, leaving swatches of dark rose color behind. Katie cries out in pain and humiliation as the strap falls relentlessly across her punished seat.
Next, Chris takes out her flogger and administers a classic whipping to her stepdaughter, up and down her back, concentrating on Katie's curvy buttocks, of course. Finally, for a grand finale to the corporal punishment session of her mischievous stepdaughter, Chris inflicts a parting hand spanking that leaves the bad girl with a sore bottom radiating heat. The sound punishment concludes with a warm and affectionate embrace between stern stepmom and her rueful charge as both agree a fresh start is in order.
File Name : step-mommy-severest.mp4
File Size : 782.45 MB
Resolution : 720×480
Duration : 00:24:09
Video : AVC, 4 355 kb/s, 29.970 FPS
Audio : AAC, 164 kb/s (CBR), 44.1 kHz, 2 channels, 1 stream
http://212.162.153.174/649bfa52f41baf0b/Step_Mommy_Severest.zip