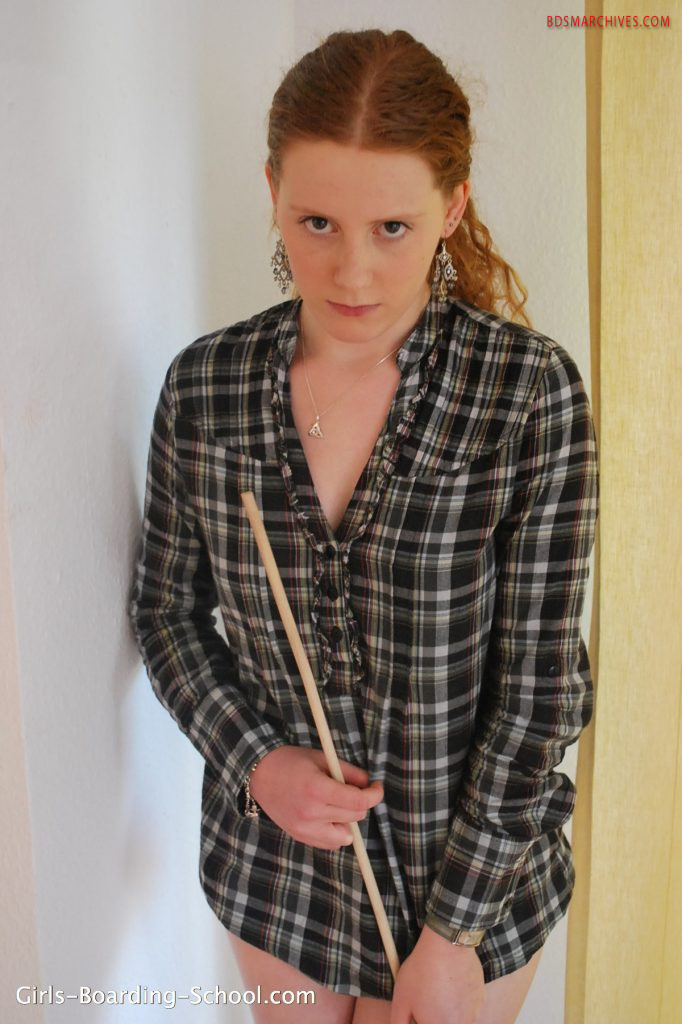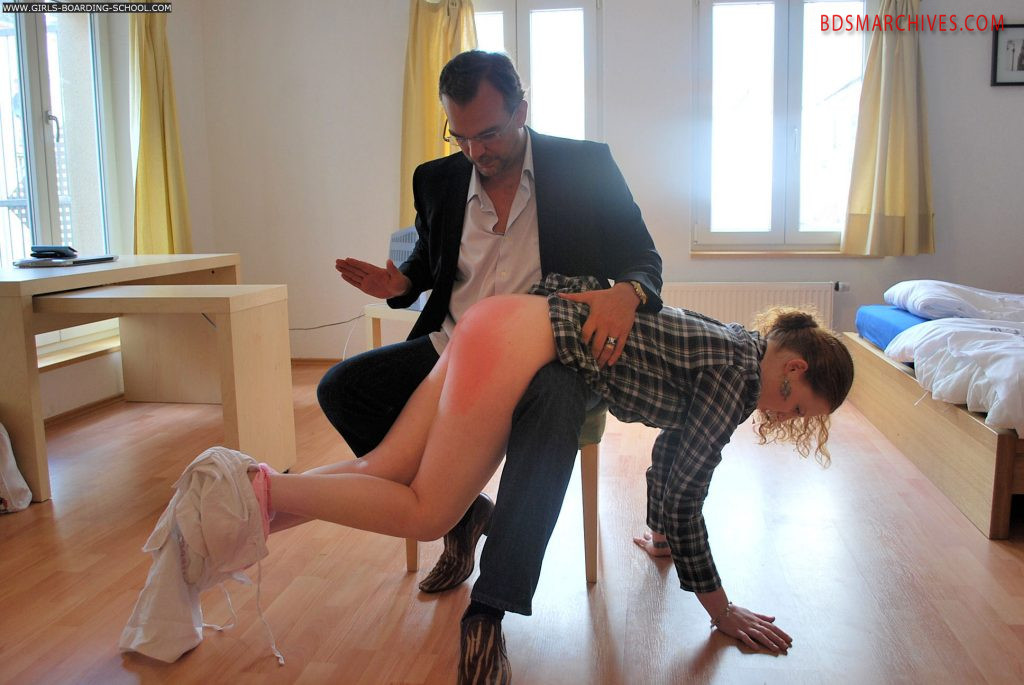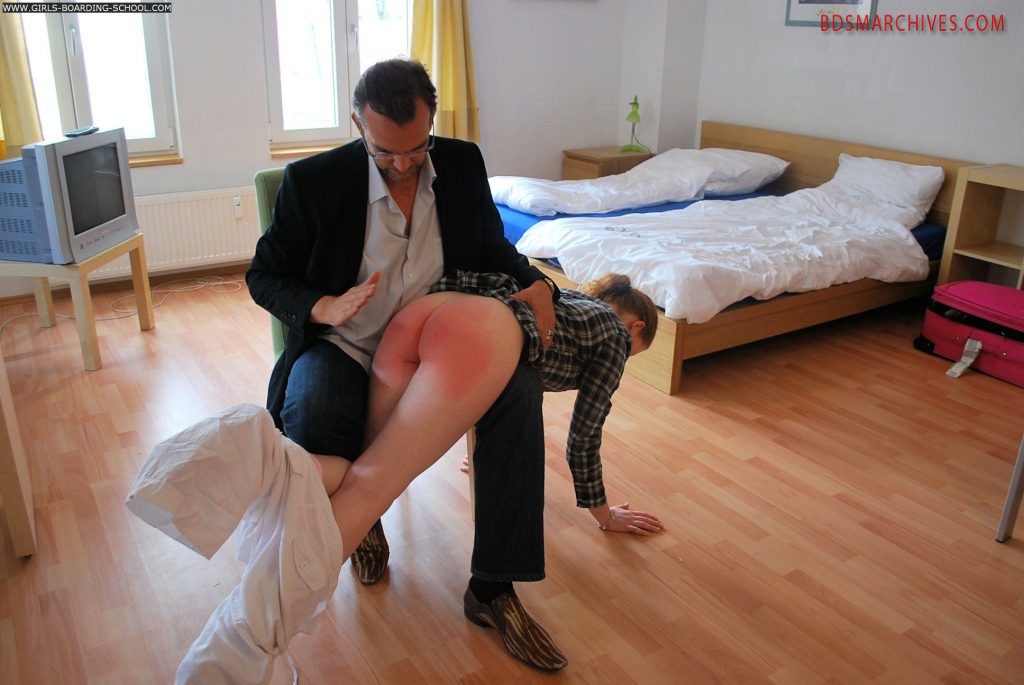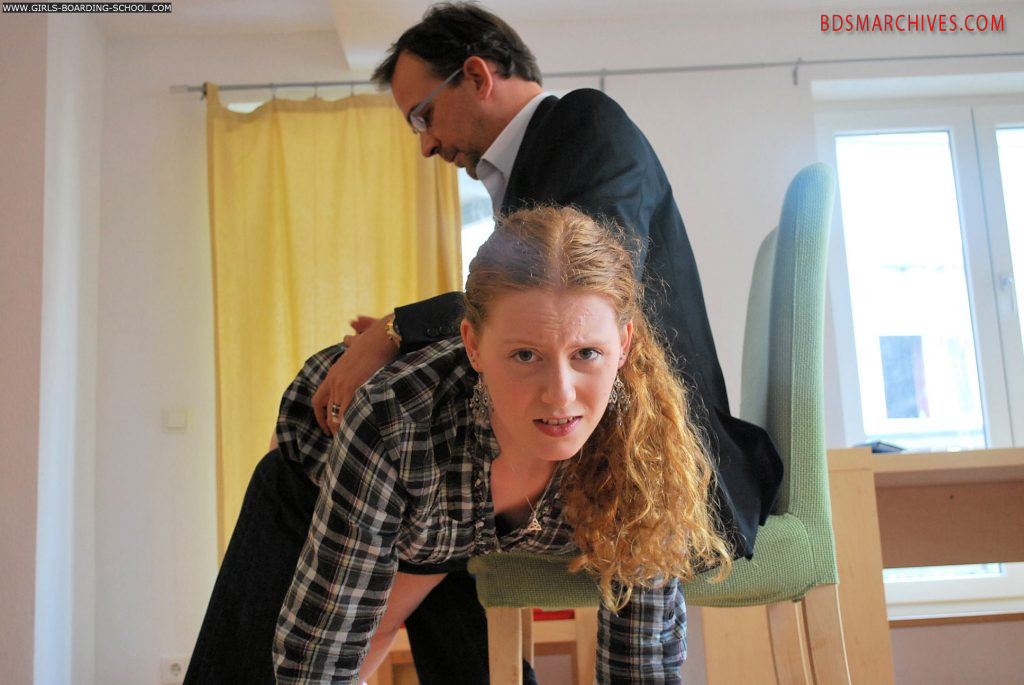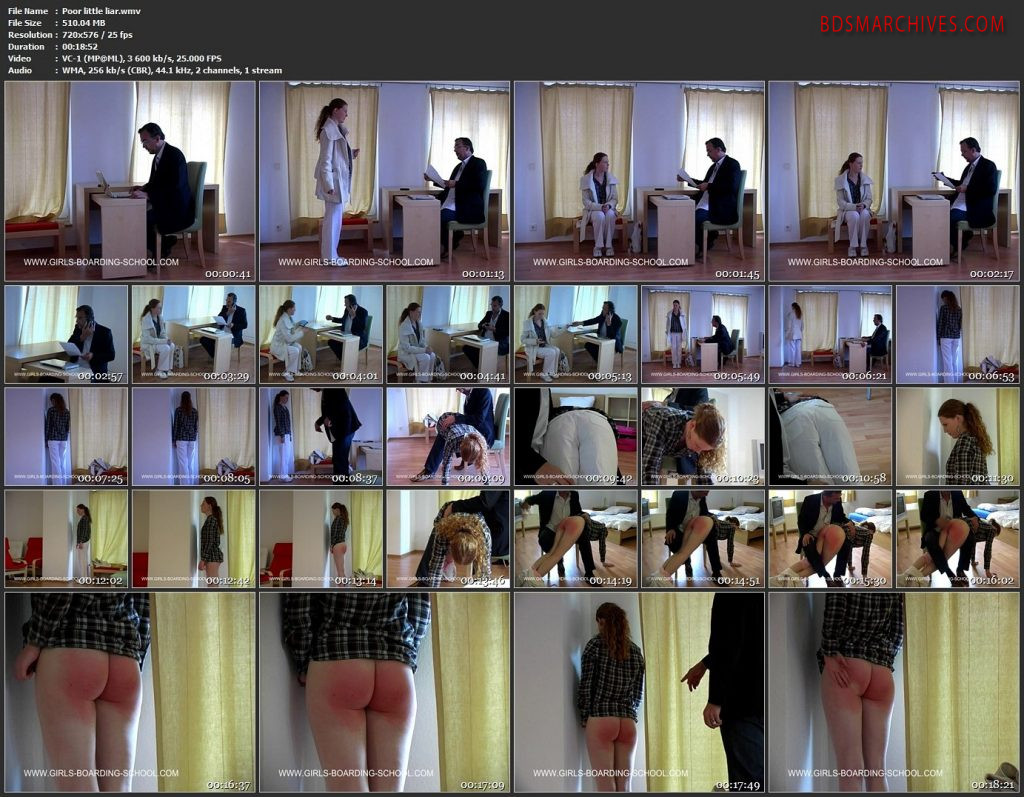 'Come in,' Headmaster Tom calls when there is a knock on his office door. A beautiful red headed girl enters. She asks if it's Girls Boarding School and HM Tom says it is. She has a letter and seems to be rather puzzled as to why she received it. It's addressed to someone called Irelynn but that's not her name. After some questions from HM Tom, he seems to be as perplexed as she is.
He was expecting Irelynn – so if this young lady isn't her, he phones her to see what's happened to her. Surprise, surprise, this mystery young lady's mobile is ringing out insistently. So this is Irelynn. The poor little liar obviously didn't fancy being a student at GBS. HM Tom believes there is no time like the present. Here is a young lady in need of corporal punishment – so he tells her to put herself over his knee. She tells him it's the first time she's had an otk spanking. Poor Irelynn, it's the first of many as she has been sent to GBS to be straightened out.
After being caught stealing three cars. He spanks her on top of her trousers, then she is told to take them down. Stubbornly she refuses to do so. But HM Tom doesn't budge an inch. He's determined to teach this girl obedience. He hand spanks her for ten minutes and warns her that at GBS she will be receiving a spanking every day for one reason or another for the six months she will be at the school. Punishment over for that day, he leaves her standing in the corner, reflecting on her bad behaviour, with her bright red bottom fully exposed, her trousers and knickers round her ankles. The next day she can look forward to receiving her first caning.
File Name : Poor little liar.wmv
File Size : 510.04 MB
Resolution : 720×576
Duration : 00:18:52
Video : VC-1, 3 600 kb/s, 25.000 FPS
Audio : WMA, 256 kb/s (CBR), 44.1 kHz, 2 channels, 1 stream