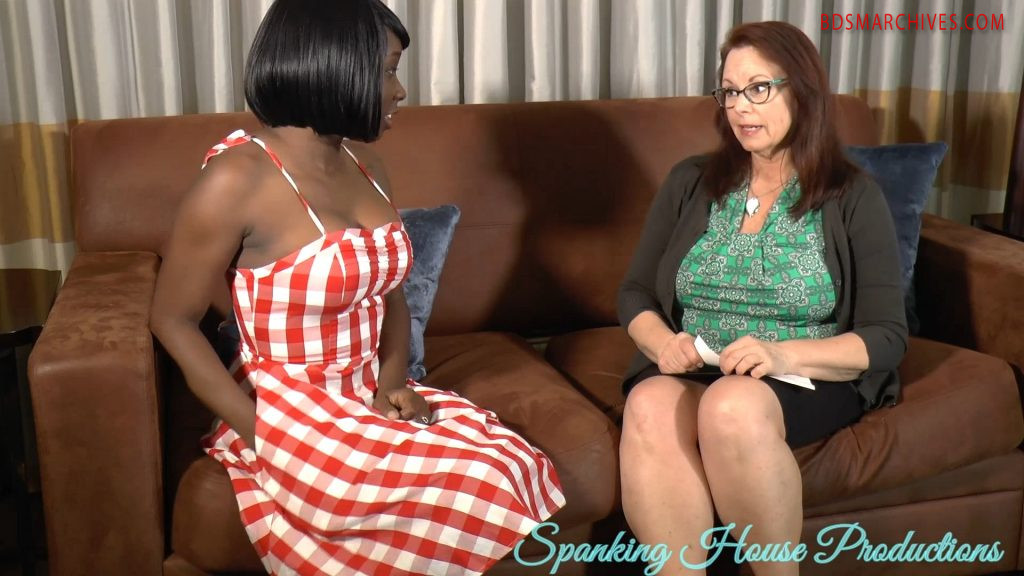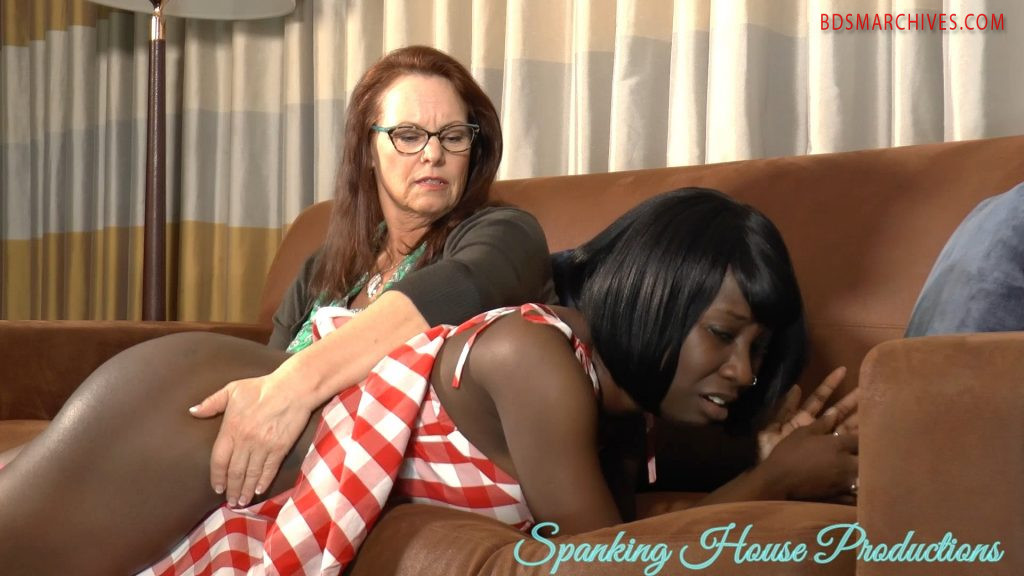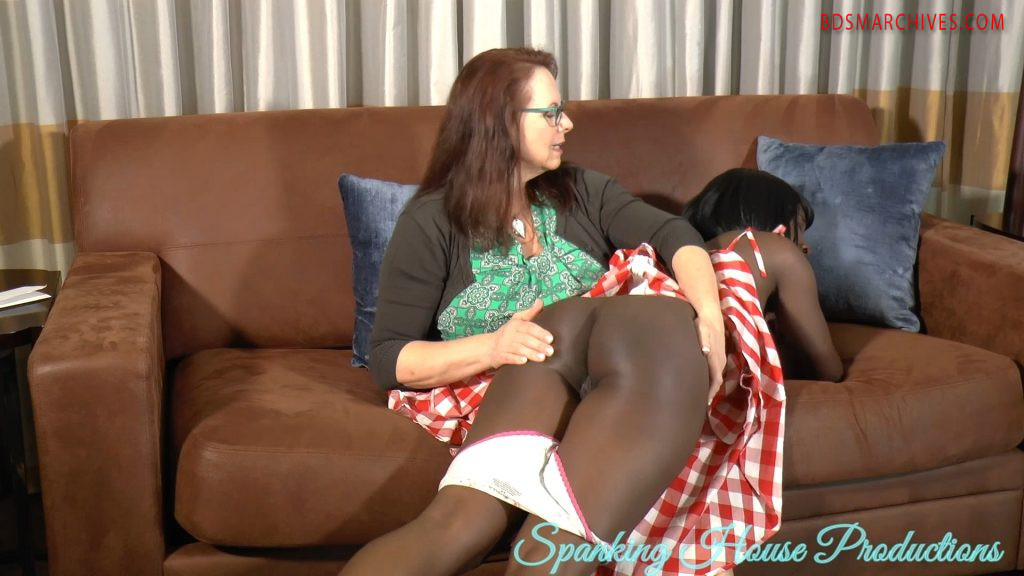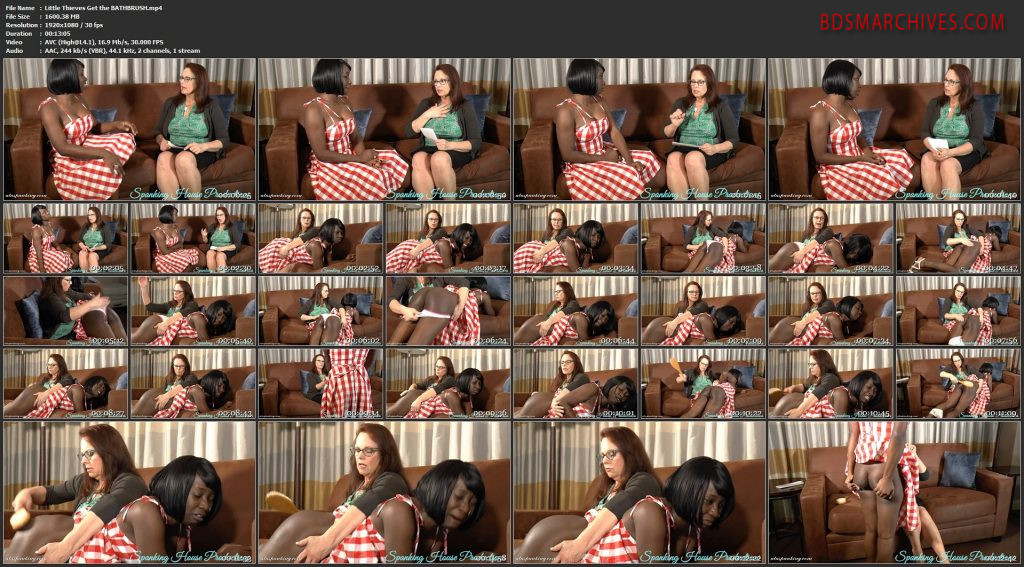 Nuna has been very sneaky lately, having taken her step-mother's credit card out of her wallet and gone shopping. She bought herself a very cute little dress, (which even has pockets!) plus several other items that were rather high end, considering she spent nearly $900.00 on Step-Mom Elizabeth's credit card!
Step-Mom is very upset with her naughty step-daughter's behavior, addressing the issue with a solid, stern scolding. Nuna soon finds herself taking a trip across Elizabeth's very capable knee for a long hand spanking, first over the dress, then over her cute, white (brand new!) panties, and finally on the bare bottom. The spanking continues as Elizabeth scolds, but it isn't complete with just a hand spanking! Nuna is told to go get the bathbrush to complete her spanking punishment.
When the bathbrush is brought back by Nuna, she then has to ask her step-mother to please spank her with the bathbrush, adding to the humiliation! Nuna whispers it the first time and is then told to repeat herself louder. The bathbrush certainly makes an impression upon Nuna's bottom, AND attitude, bringing real tears before it's over. You can see that she really feels this bathbrushing by her kicking feet! Once Elizabeth feels that her thieving step-daughter has learned a sufficient lesson from the bathbrush, she is then ordered to her room to gather all of the purchases she made with Step-Mom's credit card so that the two of them can go back to the stores and return everything. Nuna learns how uncomfortable it is to "pay interest" on her credit card purchases with Step-Mom's stolen card!
File Name : Little Thieves Get the BATHBRUSH.mp4
File Size : 1600.38 MB
Resolution : 1920×1080
Duration : 00:13:05
Video : AVC, 16.9 Mb/s, 30.000 FPS
Audio : AAC, 244 kb/s (VBR), 44.1 kHz, 2 channels, 1 stream
http://95.215.205.103/8d0a6665b79ffcd3/Little_Thieves_Get_the_BATHBRUSH.mp4