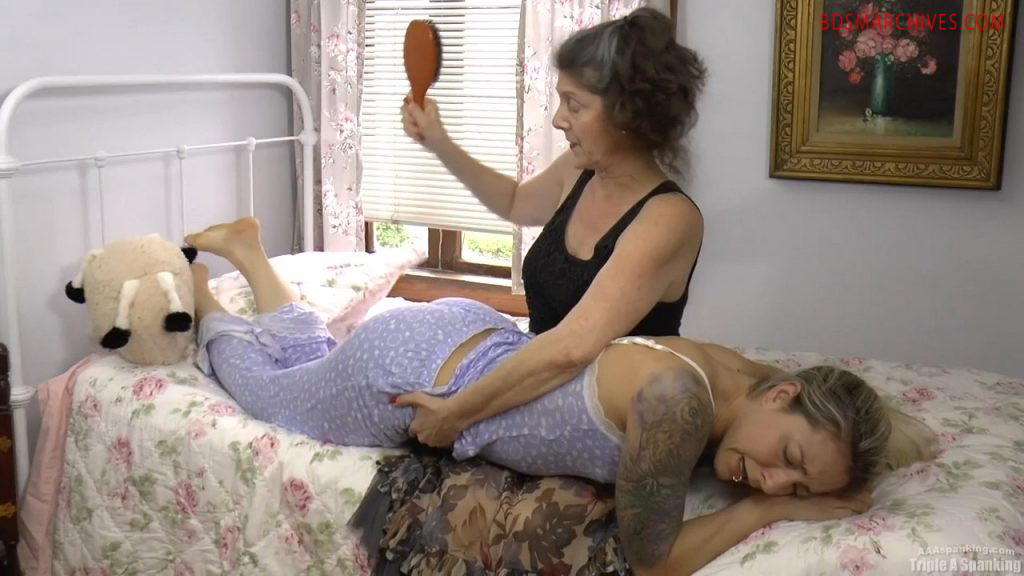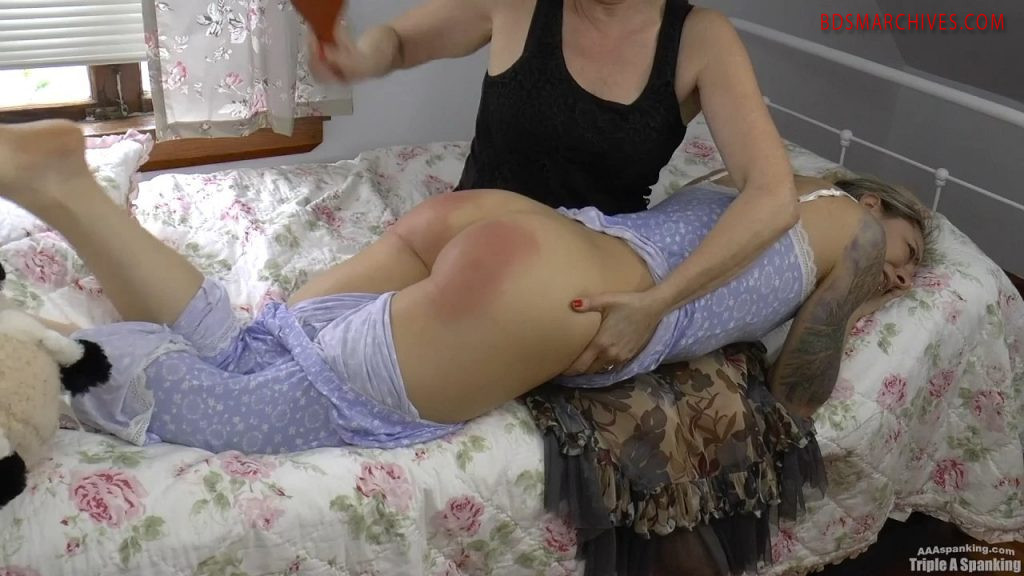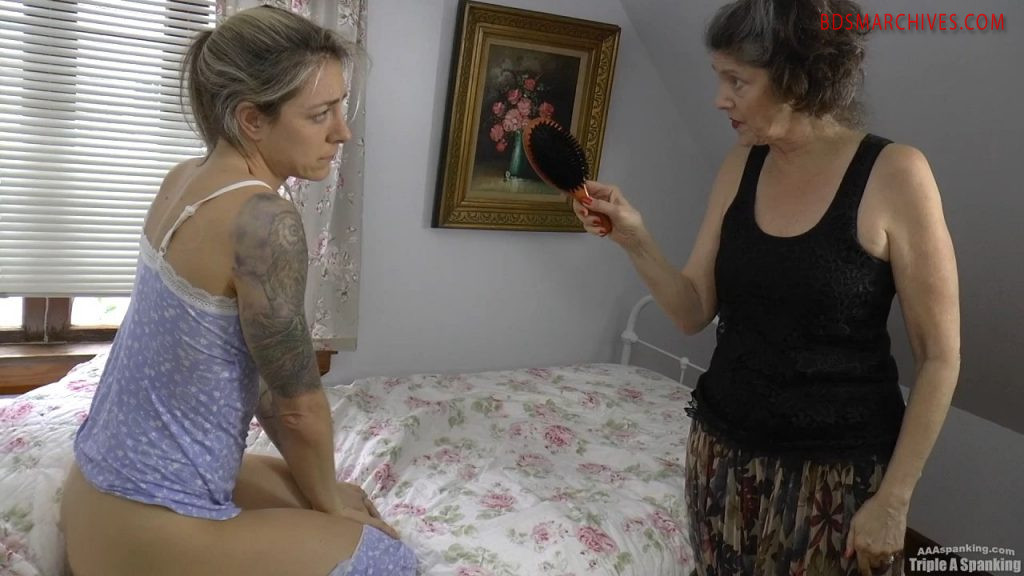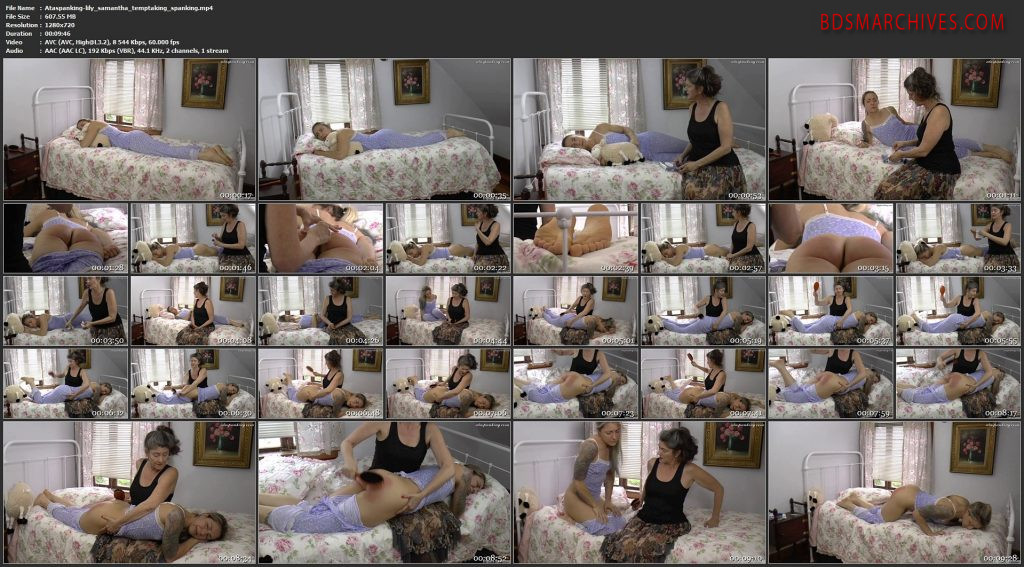 Mothers instinctively know when their daughters are lying and Madame Samantha B is no different. When Lily is called to come down for breakfast, she feigns illness so mom comes up to see what is wrong. Of course, there is nothing the matter with Lily as she doesn't want to go to school that day. Mother assesses the situation quickly and mentions she will get the thermometer to check if Lily has a fever… the daughter is puzzled and discovers that Mom is serious, bring in a thermometer, vaseline, and wet wipes… "what the deuce is going on?", she thinks! Mom explains temperatures are taken rectally… Lily protests, but caught in her own web of lies she reluctantly presents her bottom for inspection and having the thermometer inserted rectally.
This proves to Mom that she is faking and she grabs the nearby hairbrush next to Lily's bed insisting her daughter be punished for lying to her. What follows is a hard-hitting, bottom reddening hairbrush spanking that has Lily yelping out in pain. Her PJ bottoms are pulled down to ensure that a bare bottom punishment hurts the most! The lying daughter is left to contemplate her foolish actions… and she is still going to school that day with a very sore reminder that "Mom knows best!"
This film features Lily's first-ever, and possibly only, rectal thermometer temperature taking scene!
File Name : lily_samantha_temptaking_spanking.mp4
File Size : 607.55 MB
Resolution : 1280×720
Duration : 00:09:46
Video : AVC (AVC), 8 544 Kbps, 60.000 fps
Audio : AAC (AAC LC), 192 Kbps (VBR), 44.1 KHz, 2 channels, 1 stream
http://95.215.205.103/c4a022d8d378ba9b/lily_samantha_temptaking_spanking.mp4