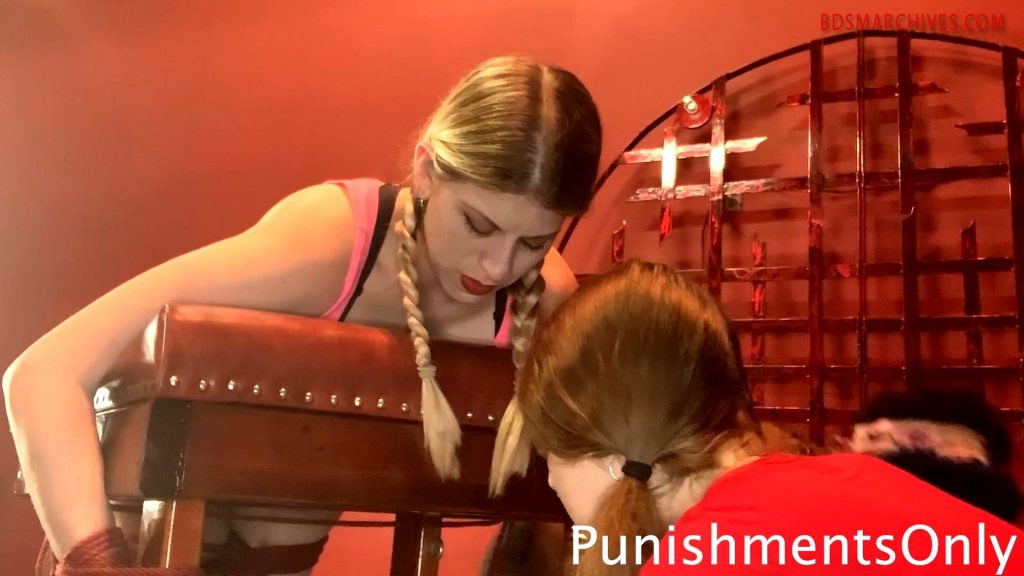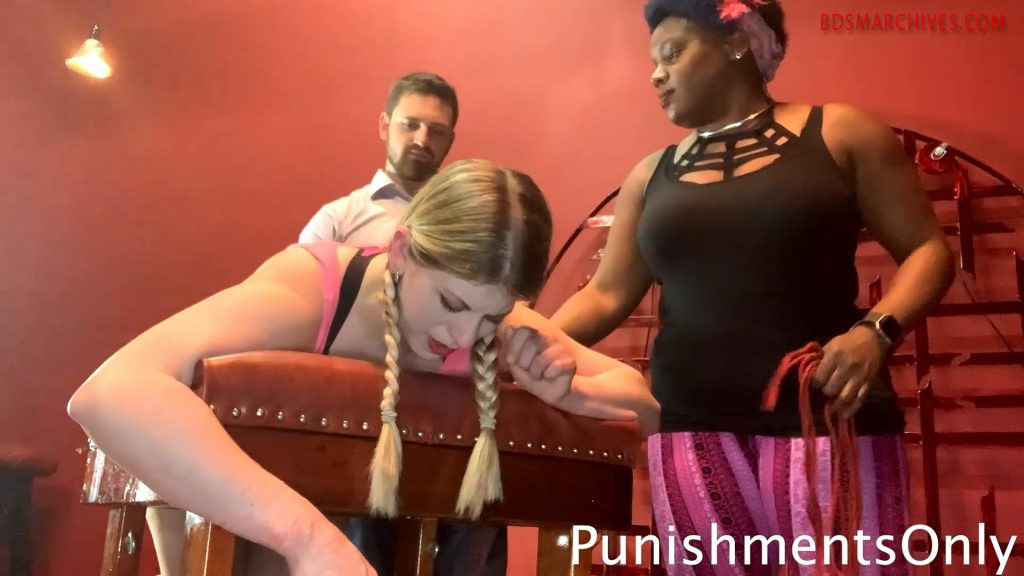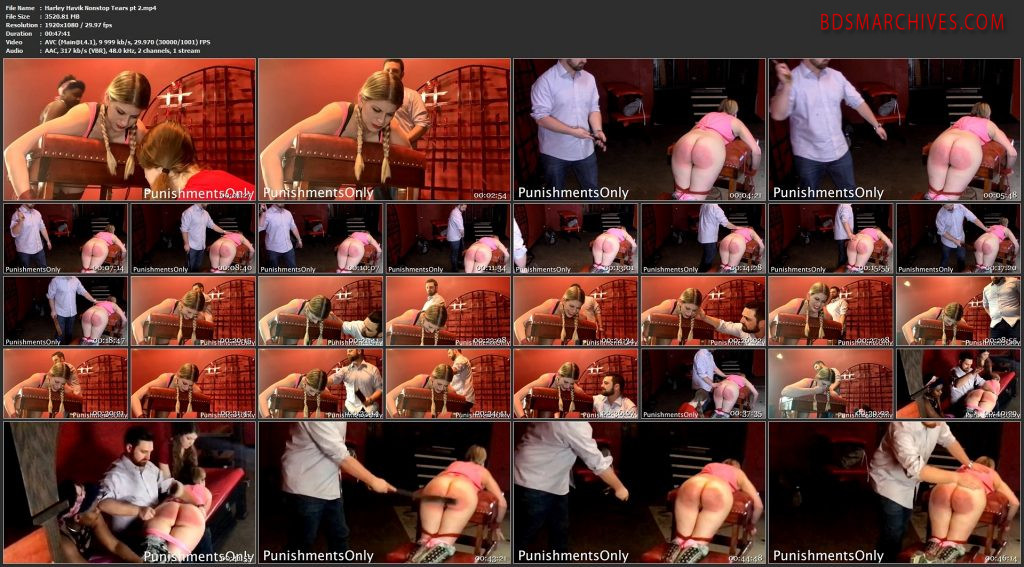 When Harley drove home with a BAC that was obviously well above the legal limit, she left her car blocking the driveway. The next morning, her roommates Apricot and Ana woke her up and she couldn't find her keys – it turned out she'd left them in the ignition all night – and meanwhile, people with designated parking spots in the back couldn't get their cars in or out. So when Harley then later asked to borrow money to pay for her share of the rent… Apricot and Ana were less than pleased.
They asked me to punish Harley on their behalf, in a manner that would be severe enough to leave a lasting impression. So when Harley shows up at the dungeon where they all work, she doesn't expect Apricot and Ana to both be waiting for her there. They'd like a word with her in private. When they get to a private room, she is unpleasantly surprised to find me there.
Harley is already starting to cry from being lectured and scolded, when I have them hold her down by her wrists and ankles as I pull down her pants. I give her a merciless spanking with my hand, scold her some more, and then spank her with the bath brush, intermittently going back to my hand and then the bath brush again. Poor Harley is sobbing helplessly throughout, but it's still far from over.
Harley is put into the corner, where she cries the whole time, and then I bring her over to be tied down for the belt and the paddle, which are shown in part 2.
Part 2 begins with Harley coming out of the corner, where her roommates tie her down for her belting and paddling. I take off my thick leather belt and give her 80 full forced strokes, Harley crying her eyes out but managing to properly count all the way. Then it's 10 full forced swats with the heavy lexan paddle, and 10 full forced swats with the heavy wooden paddle. Harley is a blubbering mess, but I still drive the lesson home with a brisk but full forced final hand spanking on her poor, tender, swollen bottom.
Finally, Harley's severe punishment comes to an end. Apricot and Ana come untie her, all of us rubbing her back and her bottom, kissing her head, and reassuring her that she's forgiven. As she was told several different times while she was being disciplined, she's not a bad person, and that's why she needs to be punished for bad behavior.
Ana Algos, Apricot Pitts, Harley Havik, Loren
File Name : Harley Havik Nonstop Tears pt 2.mp4
File Size : 3520.81 MB
Resolution : 1920×1080
Duration : 00:47:41
Video : AVC, 9 999 kb/s, 29.970 (30000/1001) FPS
Audio : AAC, 317 kb/s (VBR), 48.0 kHz, 2 channels, 1 stream
http://95.215.205.103/22dfc6fccad3ad7a/Harley_Havik_Nonstop_Tears_pt_2.mp4