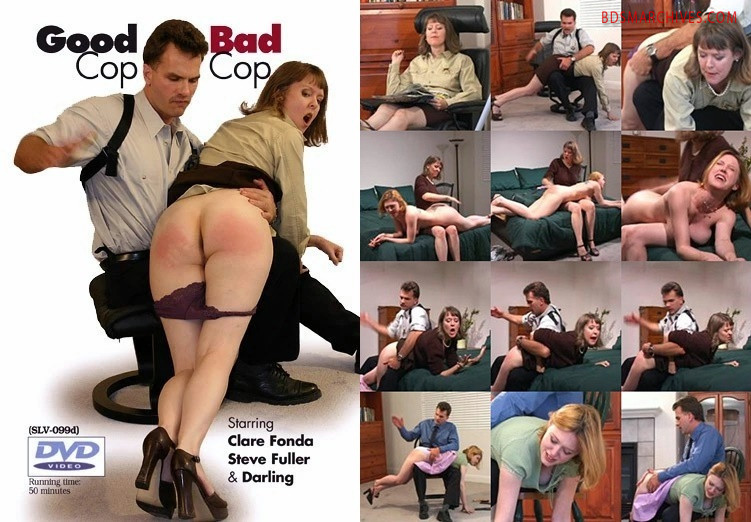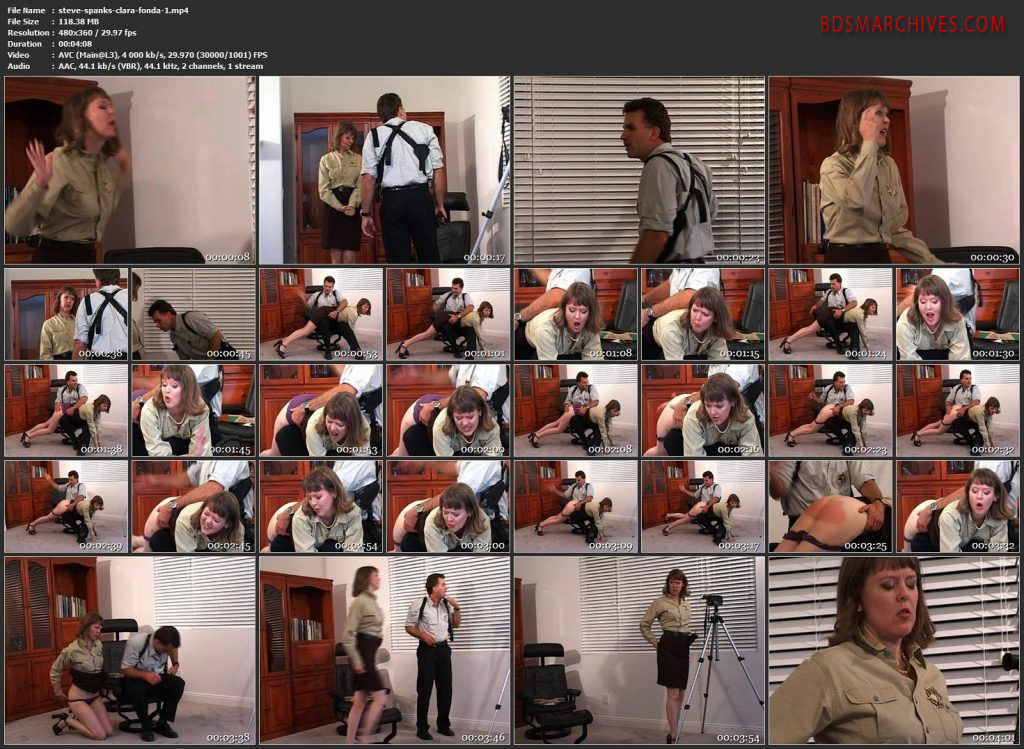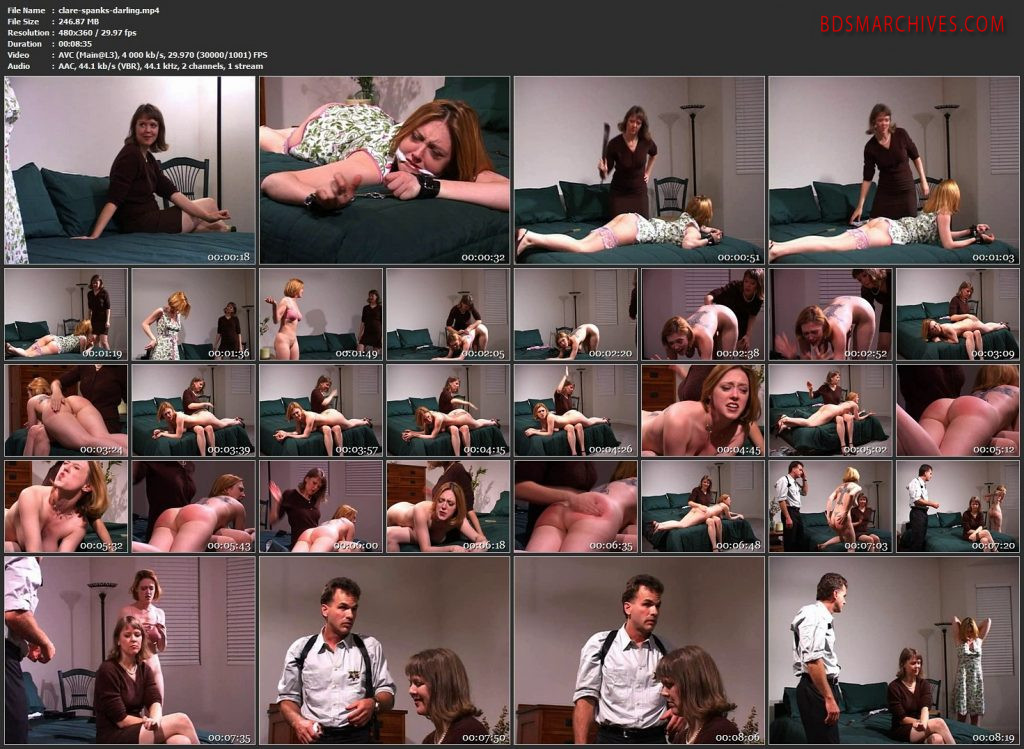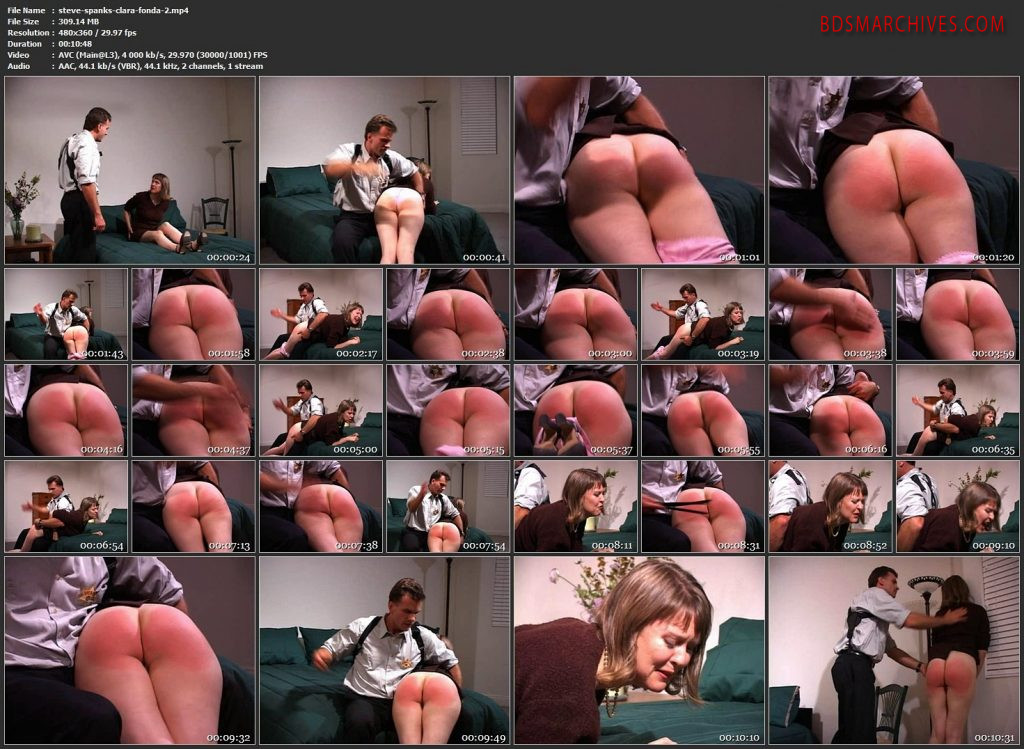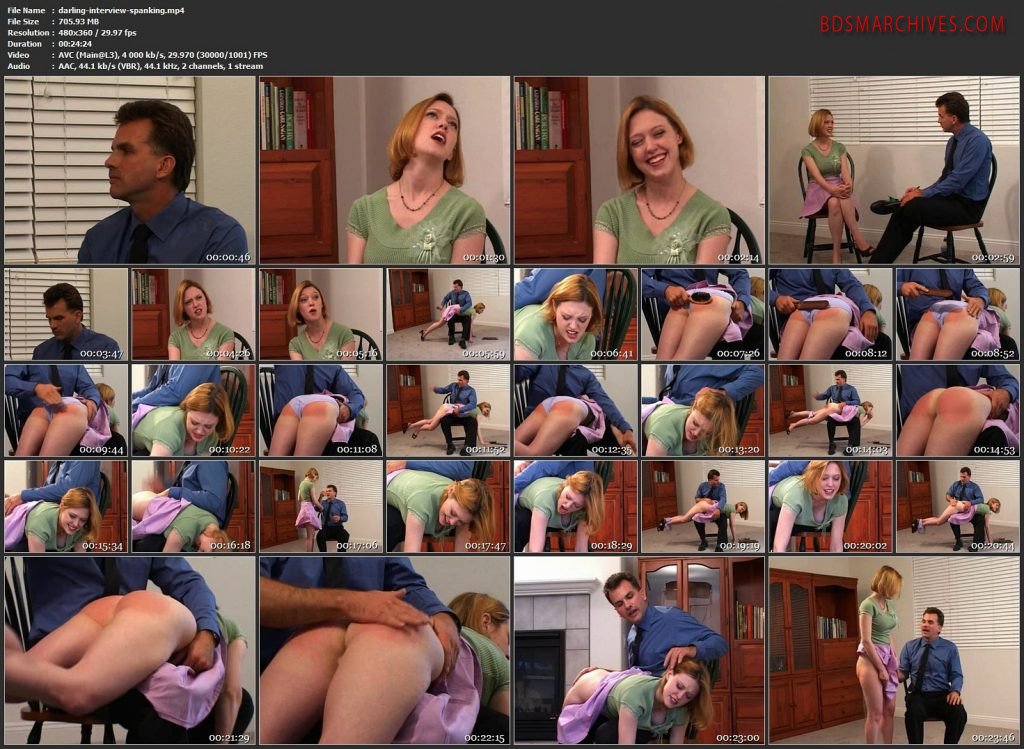 It's a stakeout, with Officers Bookman (Steve Fuller) and Verdana (Clare Fonda) surveilling the headquarters of an identity theft ring. 2 days into the tedious assignment, Officer Verdana almost blows their cover. Fed up with his partner's unprofessionalism, Bookman responds by turning the slim and perky Verdana over his knee and spanking her hard. (Sparks fly in this super spanking scene.)
Bookman apprehends their lovely suspect (Darling) and turns her over to Verdana to for questioning, ordering his partner to stick to protocol. But the moment Bookman leaves, Verdana binds and gags the credit card thief and interrogates her with a strap across her bare bottom. Verdana also humiliates her charming female suspect with a strip search and a nude over the knee spanking, which Bookman catches her administering upon his return.
After concluding the interrogation in a less actionable manner, Bookman turns his attention to his wayward partner, spanking her long and hard for the breech in etiquette she has committed. This second, bare bottom spanking of Verdana is severe enough to cause the misguided female officer to cry real tears. Finally she is stood in the corner, her red bottom on display!
Sleek, smart and naturally comedic Clare Fonda is superb as the screw up cop who is well disciplined at the hands of her exasperated partner, the ever strict and determined Steve Fuller and the adorable Darling is perfect as the victimized perp.
As an added bonus, we've included a Shadow Lane audition segment featuring the beautiful Darling being interviewed and thoroughly spanked by Steve.
Clare Fonda, Darling, Steve Fuller
http://212.162.153.174/60f9946a3552ff78/Good_Cop_Bad_Cop.zip