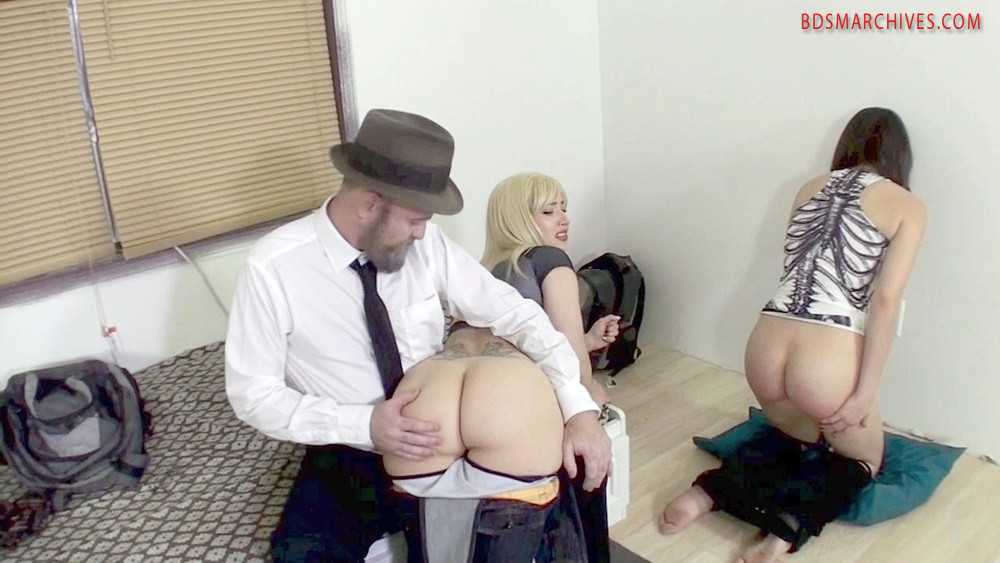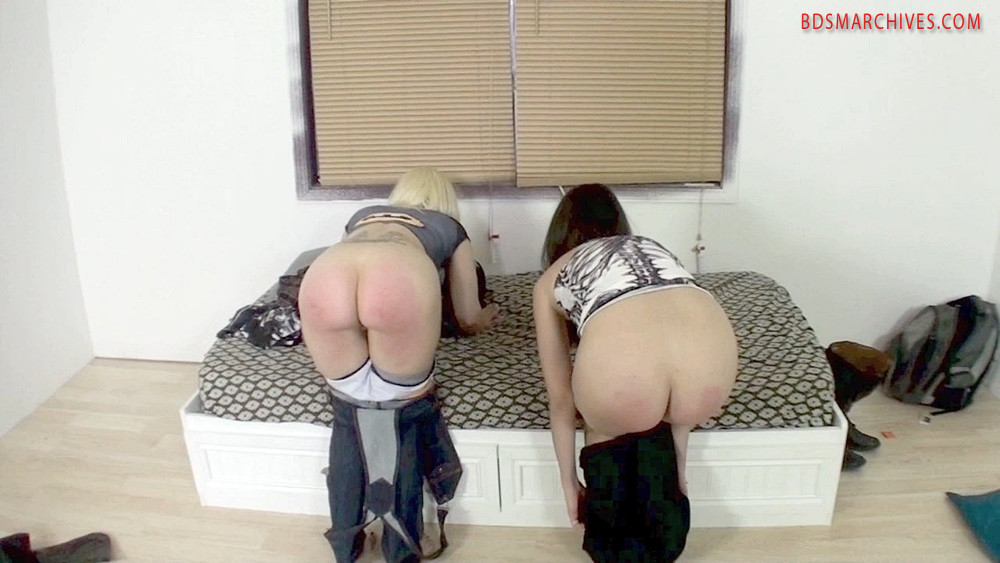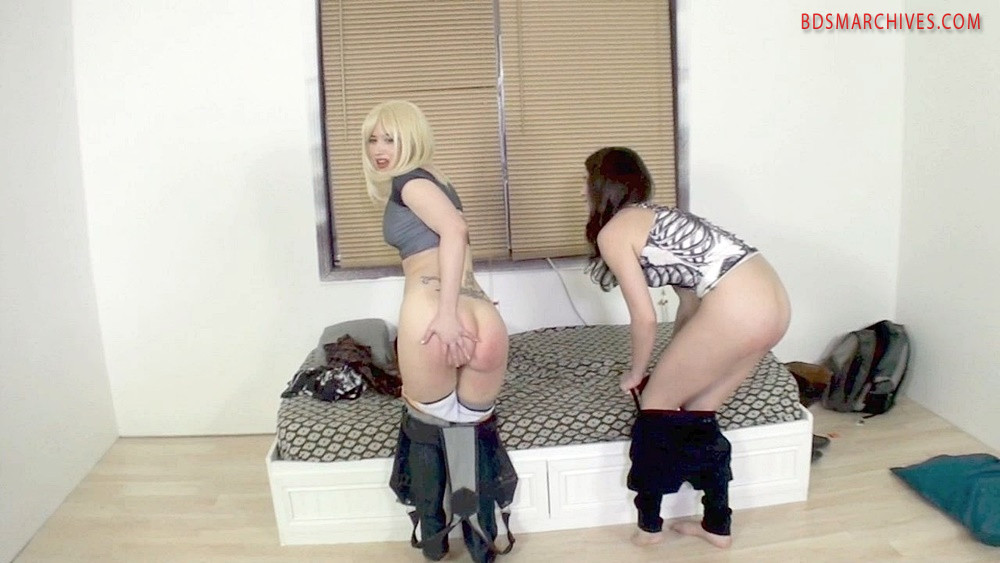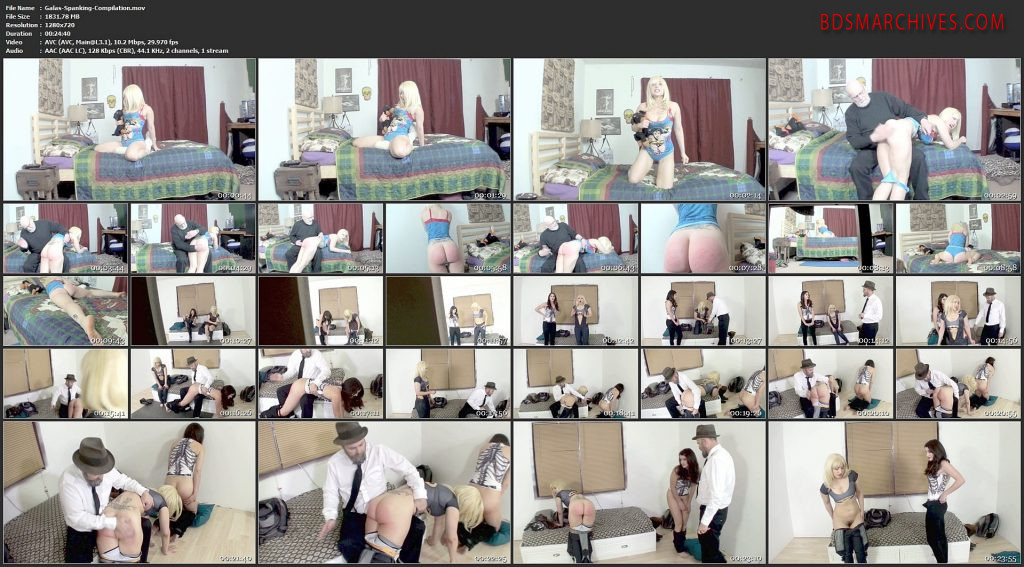 Clip 1: Galas Bare Bottom Spanking Galas is a brat home from college on break. She is in her room humping her teddy bear & her younger brother is spying on her. Eventually she sees him & she is quite embarrassed & very angry. She scolds him for invading her privacy & being a little pervert. Then Daddy walks in…
He is furious with Galas for teasing & not studying like she is supposed to be. She protests that she has a right to privacy in her own room, but that doesn't work for her. Galas has not been spanked in over 3 years & is due for a hard lesson!!! Daddy proceeds to give her an OTK bare bottom spanking right in front of her brother. The perv brother enjoys this immensely, but Galas is humiliated. After the spanking is over, & Galas has calmed down a bit, she goes right back to humping her plushie until she cums.
Clip 2: Arielle & Galas Spanked Arielle & Galas stole clothes & of course Galas' spying pervert brother finds out. He tells Daddy & of course he is not happy about it. Galas tries to deny it, but Arielle gives in & admits it. Now they will both be punished. Arielle is first & is instructed to pull her pants down & get over Daddy's knee. Once Arielle is spanked well, she is told to kneel with her face at the wall. Now it is Galas' turn! She gets it OTK as well with lots of crying & apologies. The video ends with Galas angry, crying & rubbing her very sore bottom.
File Name : Galas-Spanking-Compilation.mov
File Size : 1.8 GB
Resolution : 1280×720
Duration : 00:24:40
Video : AVC (AVC), 10.2 Mbps, 29.970 fps
Audio : AAC (AAC LC), 128 Kbps (CBR), 44.1 KHz, 2 channels, 1 stream
http://212.162.153.174/4778fc3166a247c6/Galas-Spanking-Compilation.mov