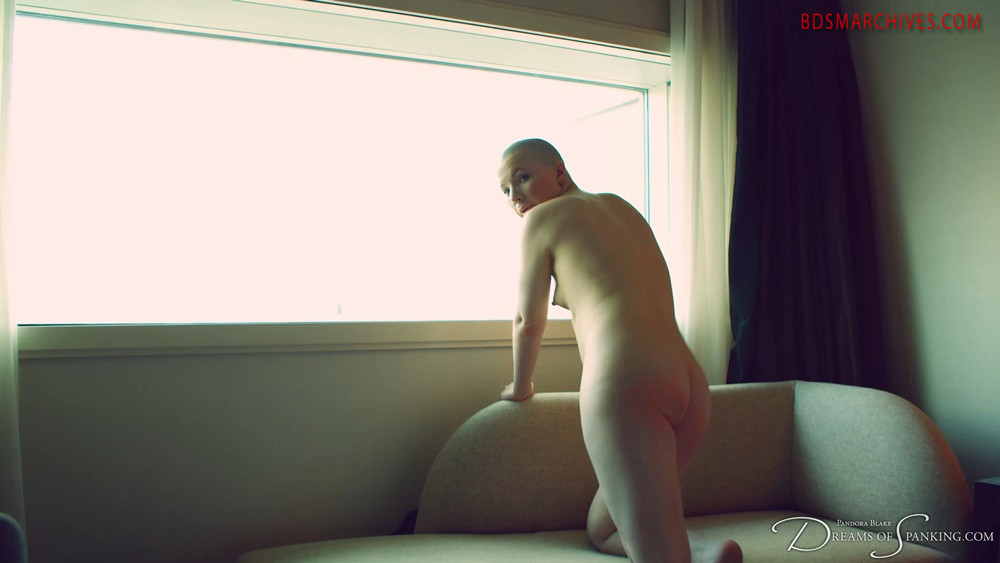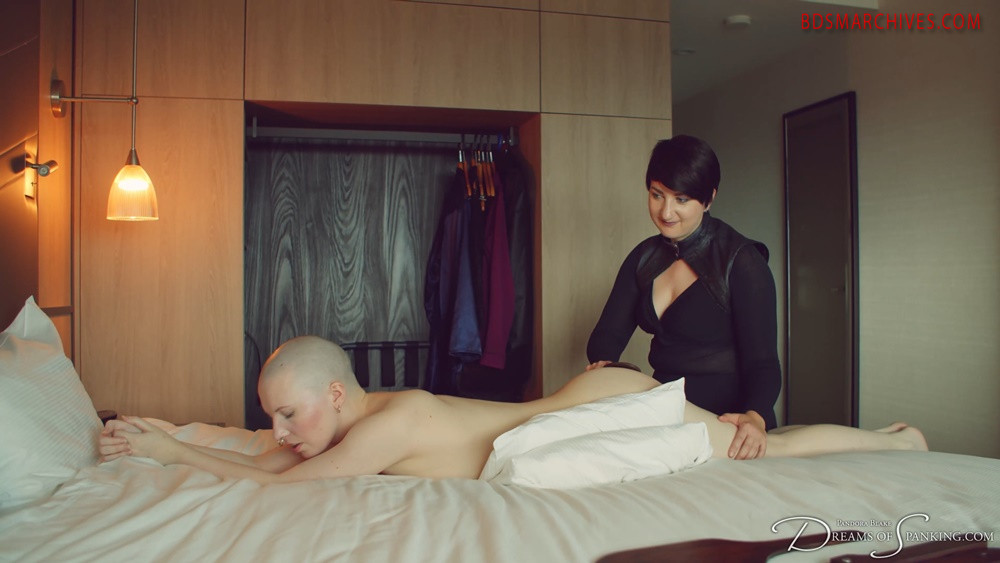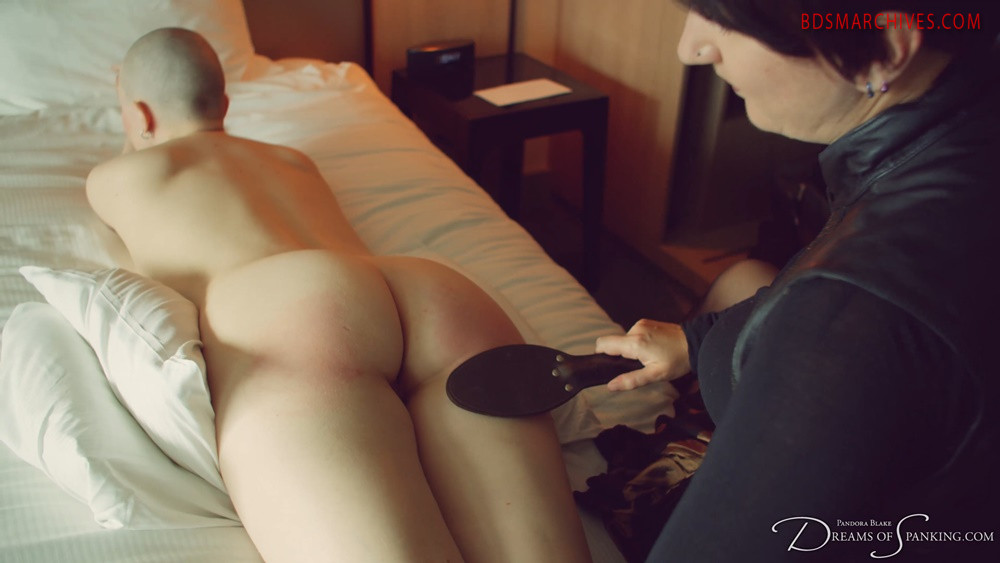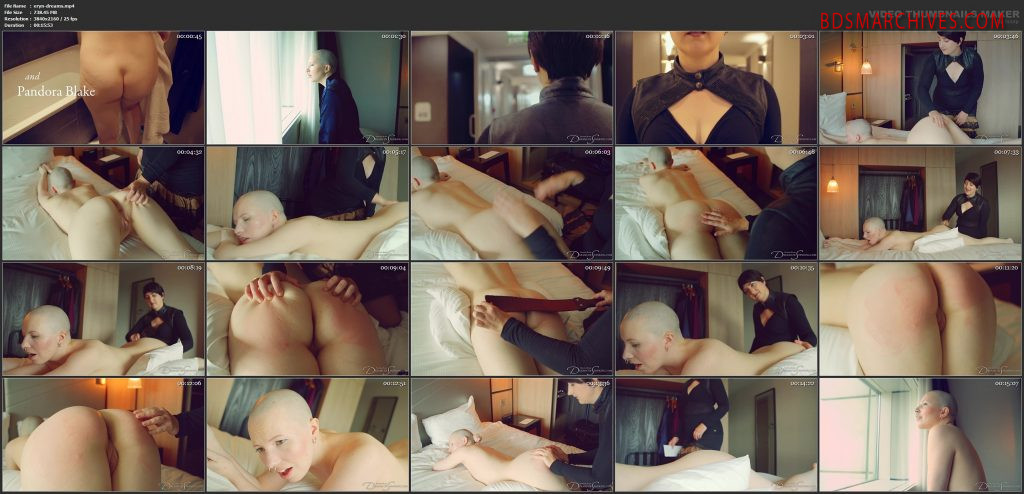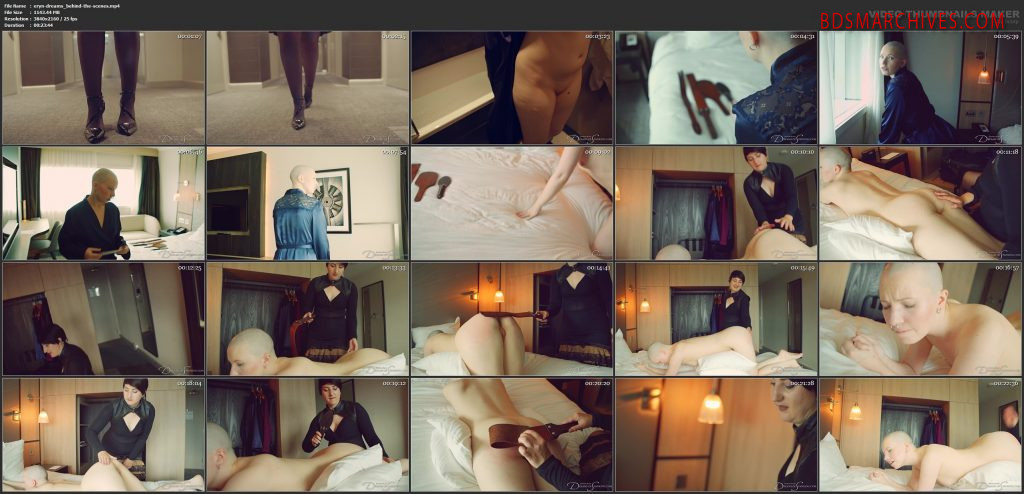 This lush, dreamlike scene starring Eryn Rose and Pandora Blake will transport you to another world – complete with a thorough strapping and paddling to Eryn's bare backside.
Eryn has been waiting for this for a long time. When they get out of the bath, their instructions are waiting in a letter on the hotel room dressing table: strip off, present, be ready. Wait for me.
Pandora is on her way.
Eryn isn't the only thing laid out on the bed, displayed and anticipatory. There's a collection of implements, too: a pair of well-worn straps, shiny paddles made of padded leather and polished wood.
When Pandora finally arrives, she gives the waiting Eryn a spanking that is as sensual as it is thorough. Both seem to radiate a palpable relief; they've been waiting for this for a long time, too long. But they keep to the rules of engagement. Present. Wait for me. Stay silent.
When she's finally finished, when Eryn is rosy-red and melting and satisfied, Pandora pauses for a moment before she leaves. There's an envelope with her name on it on the bedside table; instructions, of course. The cycle goes on.
Eryn Dreams of Spanking – Behind the Scenes
This luxurious scene necessitated an amount of planning and figuring out – particularly while trying to shoot it in a hotel without disturbing or confusing any of the other guests! Step backstage with us for a while to meet Eryn (who really is remarkably stunning) and find out how this dream-like fantasy story came to be.