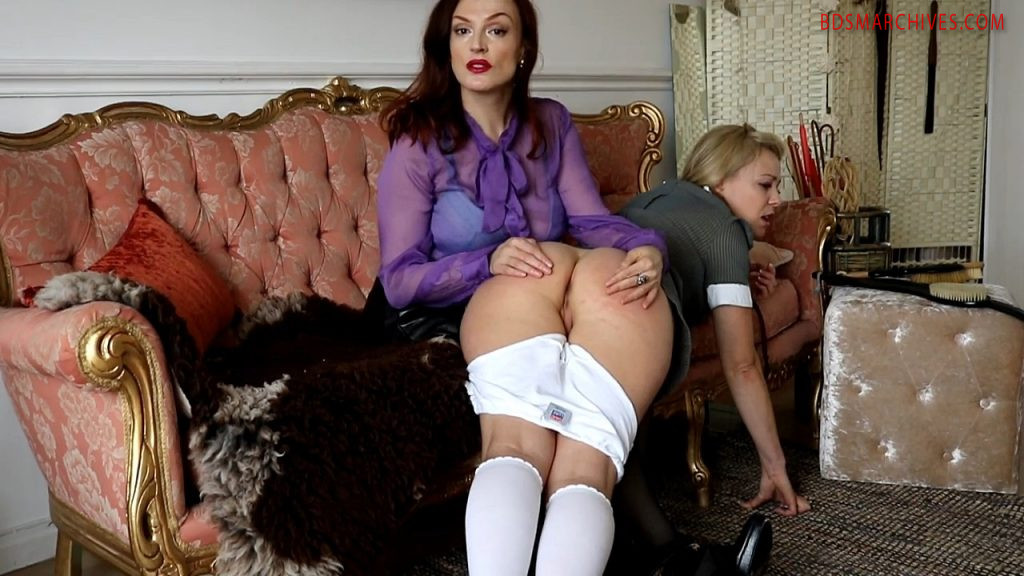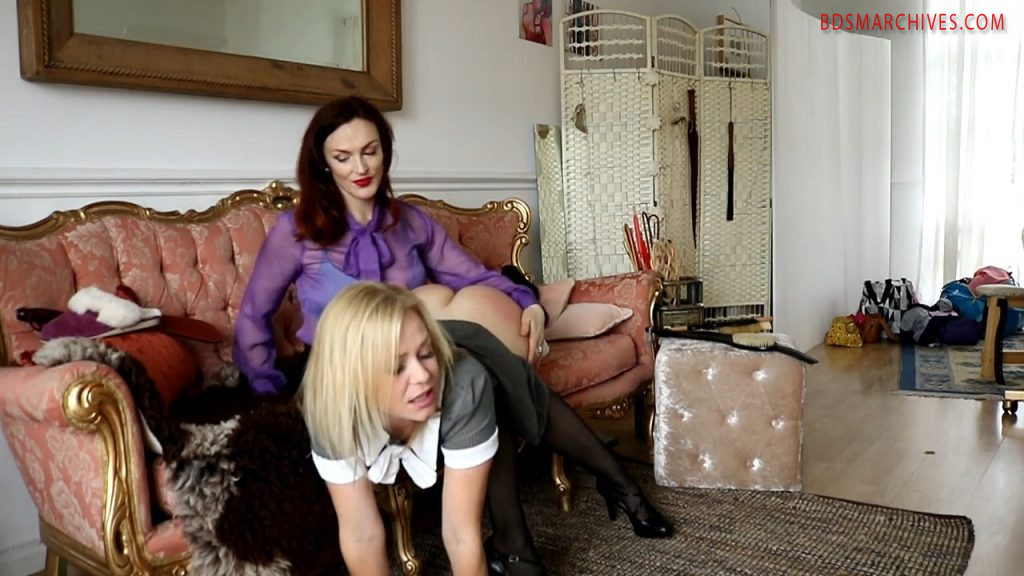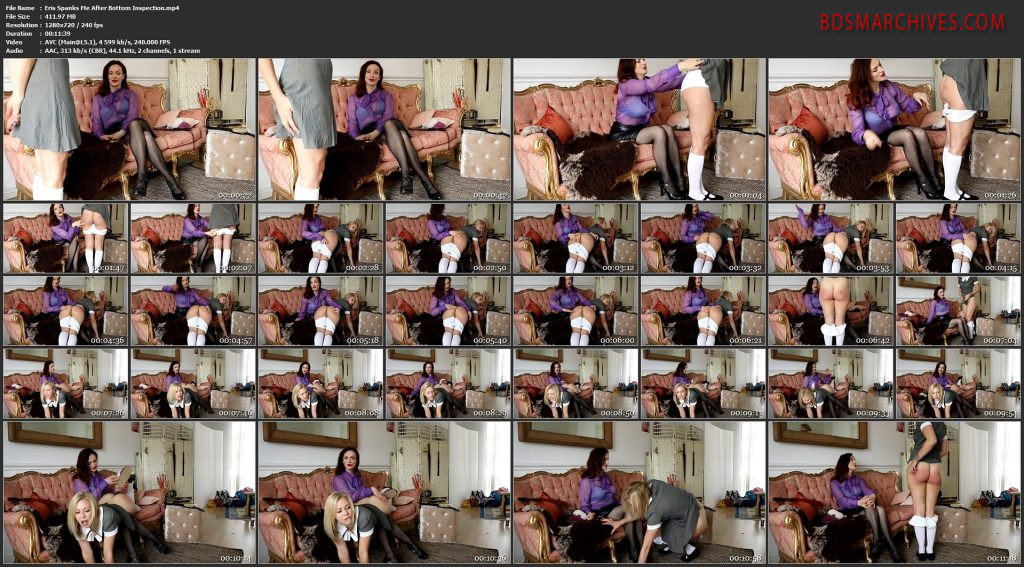 Eris Martinet called me into see her early on a Tuesday morning. I rushed in as I knew how strict she was with all the other girls. She explains to me that she wanted to inspect my underpants and bottom. I'm shocked as I thought this only took place on a Sunday morning. Trying to get out of the inspection, I complain to her but she dismisses my objections. She pulls down my white cotton panties while I fidget with nerves.
My bottom has cane marks on it and it wasn't her who put them there. She questions me about them whilst my face is turning red and my heart is racing. I'm fidgeting around even more now, I can feel my adrenaline building. She continues her questioning asking me what i have been up to and I know I'm in deep trouble. Eris's punishments are serve so I try and lie to get out of it. My lies only make things worse, she's angry now and orders me across her knee. I beg her not to punish me but nothing I say is going to lessen the punishment I am about to receive and so it begins.
Her hand spanks my sore bottom over and over while she holds me across her knees. It's relentless until she orders me to stand. Just as I think its over she makes me swap sides then she brings out the dreading slipper. She whacks my bum with it so hard, the stinging brings tears to my eyes. Over and over she hits me with the slipper runtil I can't take anymore. Eventually I'm told to stand again. I am told to wait in the corner of the room with my panties still down until she is ready to administer part 2 of my punishment!
File Name : Eris Spanks Me After Bottom Inspection.mp4
File Size : 411.97 MB
Resolution : 1280×720
Duration : 00:11:39
Video : AVC, 4 599 kb/s, 240.000 FPS
Audio : AAC, 313 kb/s (CBR), 44.1 kHz, 2 channels, 1 stream
http://95.215.205.103/eade50bbdc453c12/Eris_Spanks_Me_After_Bottom_Inspection.mp4