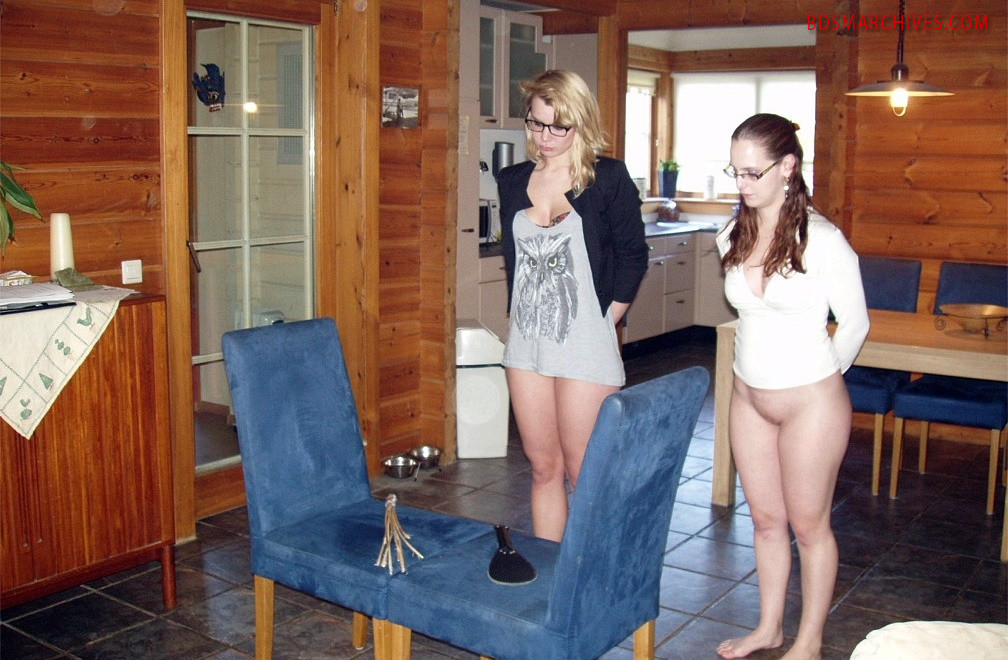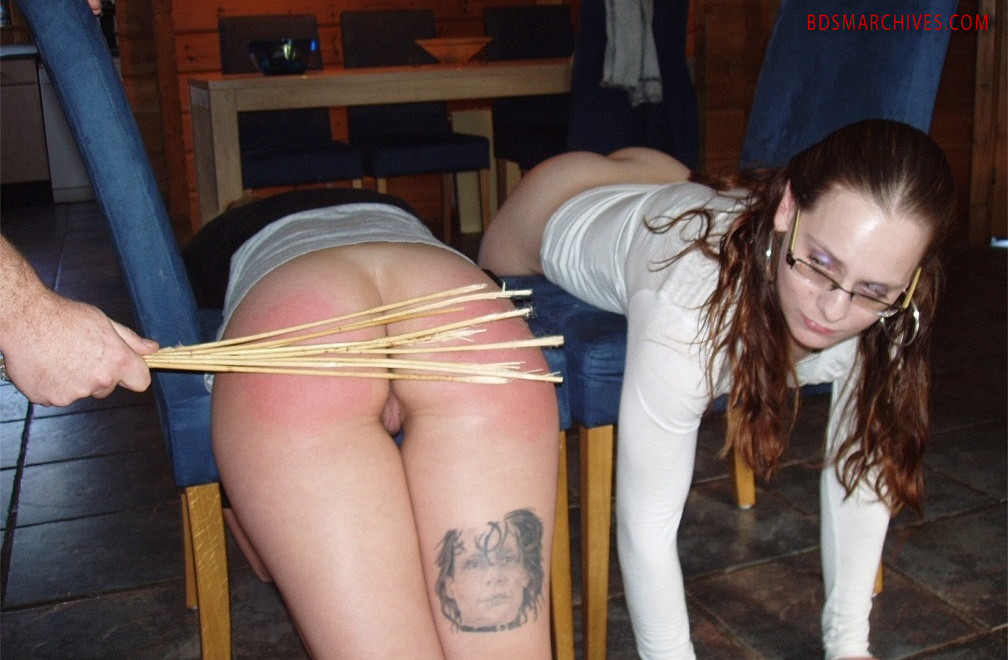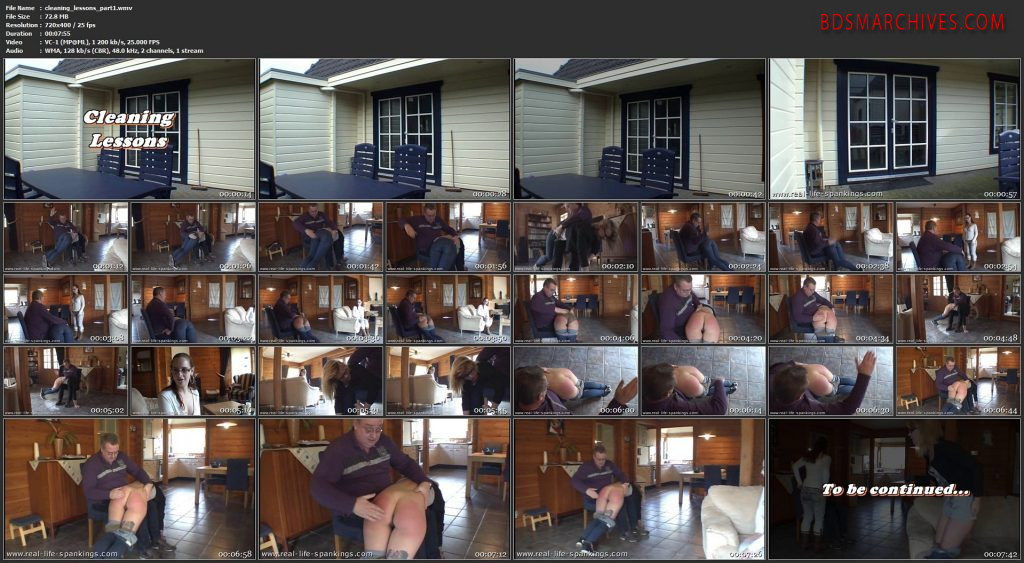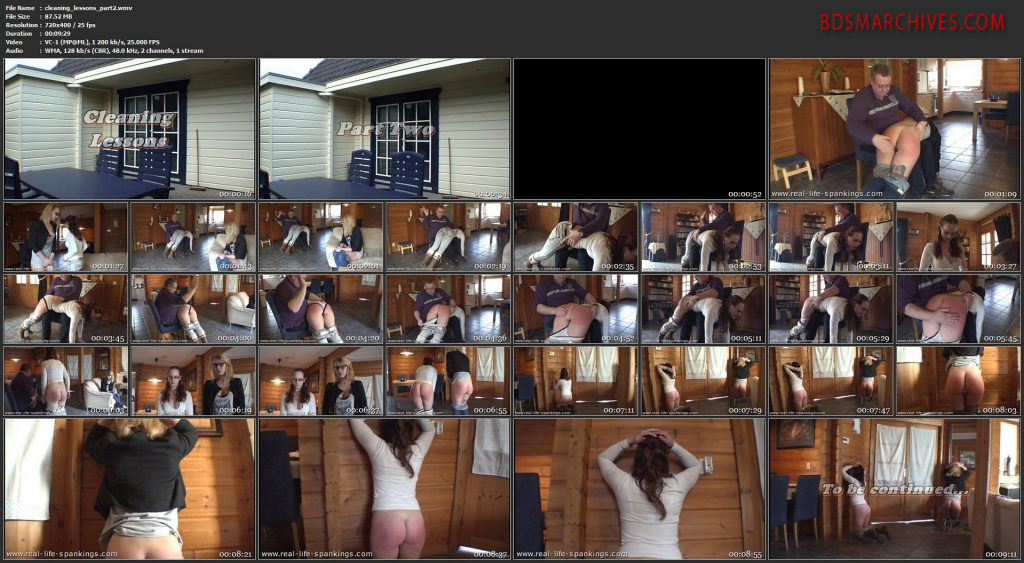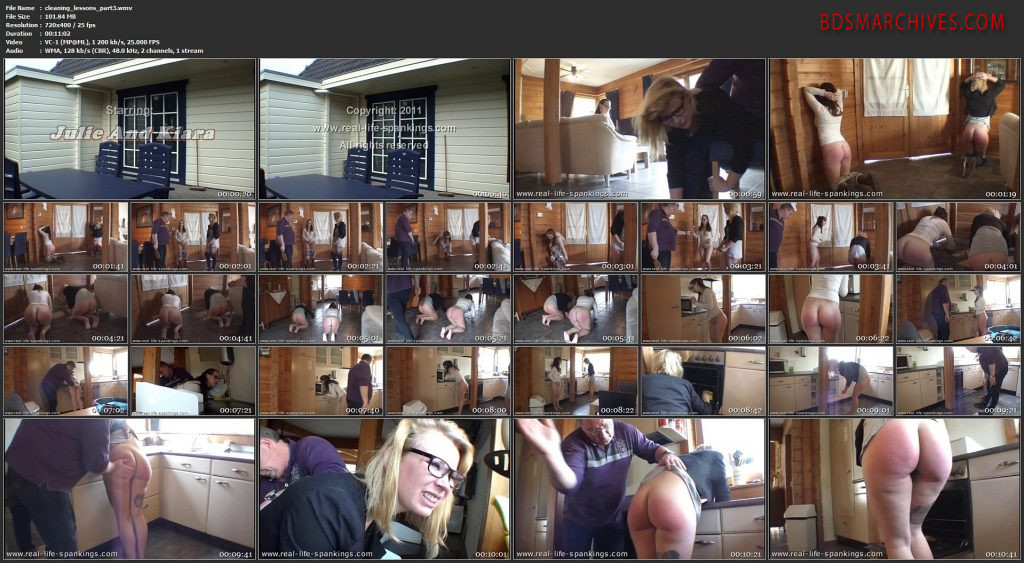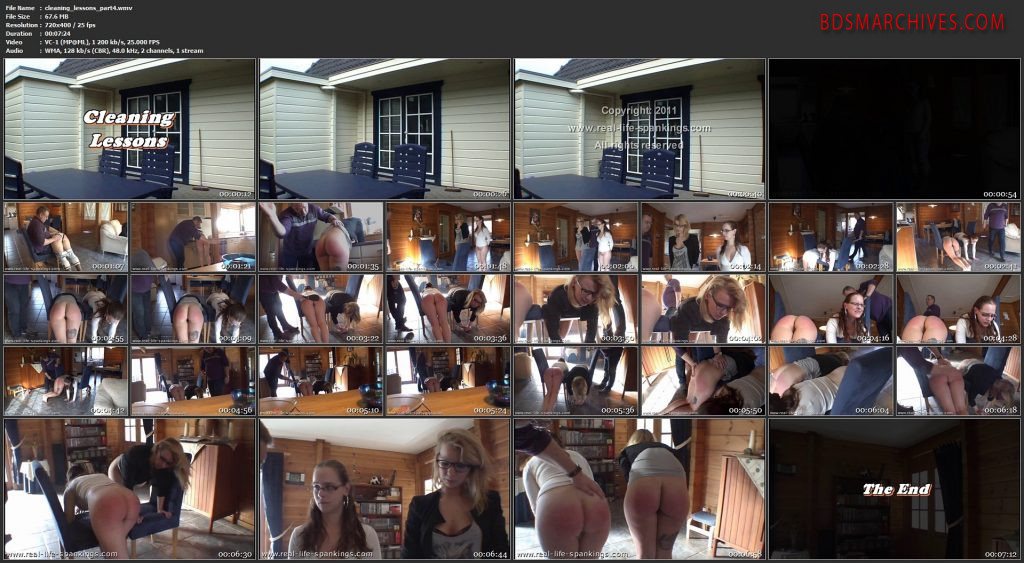 When I visited Julie and Kiara I noticed that both their appartments were a mess.
Time for another painfull lesson
I decided to have them both come over and give them an afternoon of painfull cleaning lessons.
I started by giving them both a sound OTK spanking. Then I told them to take off their pants and panties and with their bottoms bare, they had to scrub the cracks between the floortiles with a toothbrush.
I kept a good eye on their work and my wooden paddle visited their bare bottoms numerous times.
They also had to clean the microwave and oven which earned them another sound spanking and I finished off the afternoon with a good leather paddling and birching
Enjoy this 4 part special video
In part one julie gets her spanking and Kiara arrives halfway through and she has to watch the rest of Julie's spanking.
In part two it's Kiara's turn to be soundly spanked and both girls have to kneel against the wall for a while.
In part three the girls have to take off their pants, panties, shoes and socks and scrub the floor using two toothbrushes. They feel the sting of my wooden paddle a few times for not doing it properly. Then Kiara has to clean the microwave and Julie the oven but again they do a bad job so they are both bent over the kitchen counter and are spanked soundly.
In part four the girls get their final punishment. I made them lay over 2 chairs and I gave them 12 each with the leather paddle and 12 each with the birch I finished off with a hand spanking and they got dressed.
http://212.162.153.174/d271c2cfe59ea50b/cleaning_lessons_part1.wmv
http://212.162.153.174/2ee44e94ffbe5d58/cleaning_lessons_part2.wmv
http://212.162.153.174/e3843cfa52f98323/cleaning_lessons_part3.wmv
http://212.162.153.174/5e2cddcf2f775a87/cleaning_lessons_part4.wmv