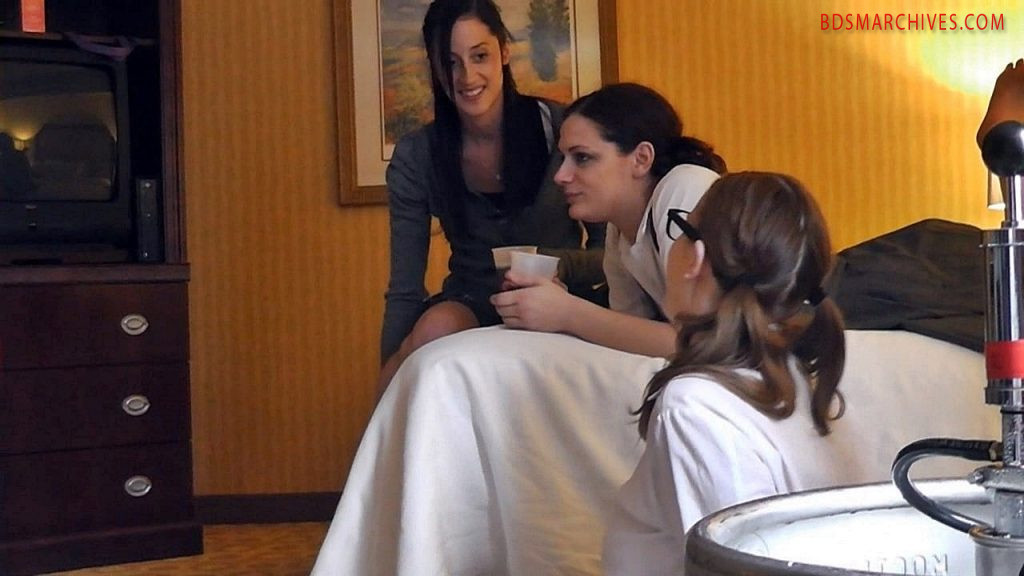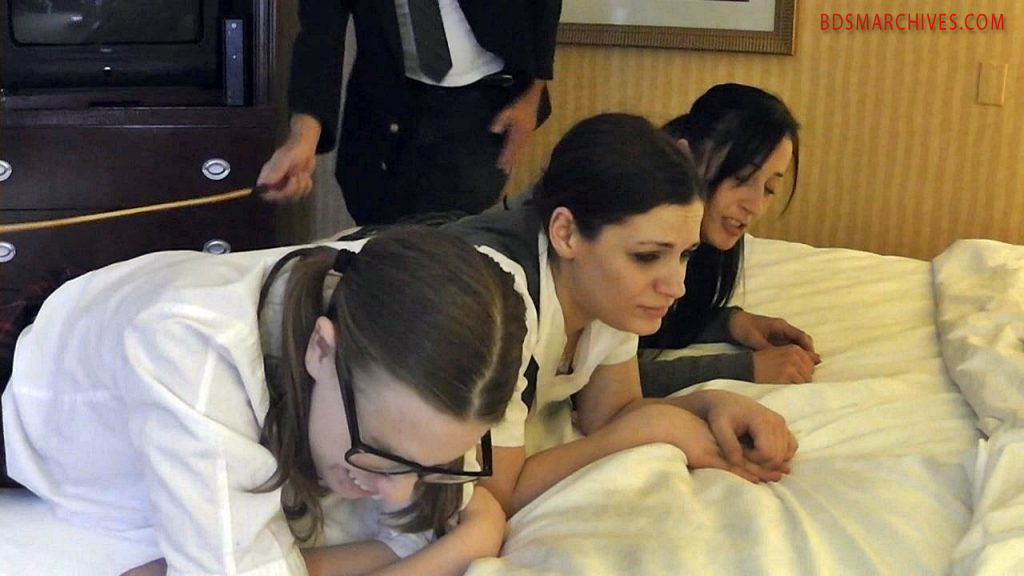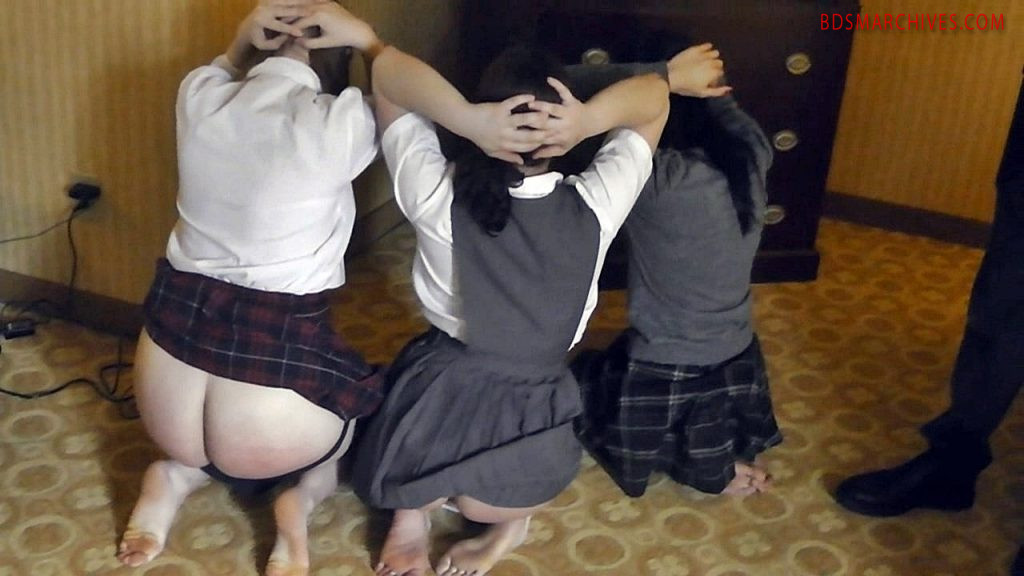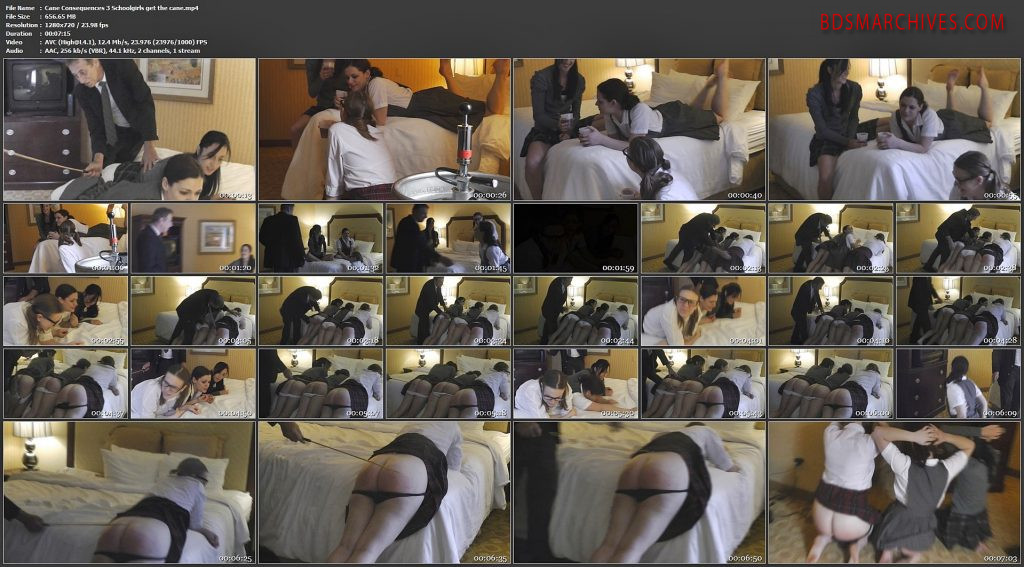 Ten, Heather, and Alex are all in an overseas boarding school together. They are in their dorm enjoying beer from a keg that Alex procured with a fake ID. They're so busy chatting about boys that they don't see Principal Edwards come strolling in. Busted! He lines them all up and bends them over the bed. It appears the girls forgot that they use corporal punishment in these schools! Principal Edwards surprises the girls by beginning to spank Alex over her uniform.
The camera pans to their faces as he continues to spank down the line so you can see their reactions. Then it returns to their rears, as Principal Edwards continues to try to spank the truth out of the girls. The girls respond with smart ass answers so Principal Edwards wastes no time in lifting their skirts to expose their panties! Increasing in their cries as one layer of protection is removed, they still keep mum about who brought the keg as Principal Edwards whacks their pretty cheeks.
Finally, Principal Edwards threatens to spank them on the bare and Ten and Heather immediately throw Alex under the bus. Even though they betrayed their friend, Principal Edwards decides that they will be getting the cane with Alex getting extra. He spanks them a bit more with his hand for good measure before going to get the dreaded implement. He brings the whippy little devil against Alex's back side and gives it a good whap! He continues down the line, showing no mercy.
The camera pans back and forth from their quickly reddening rears to their faces – all three girls have some very different reactions. Then he takes down their panties anyway! Their exposed bottoms already show the evidence of the punishment but Principal Edwards ruthlessly continues. Finally he decides that they would each get 6 of the Best. He then has Ten and Heather kneel in the corner with their hands behind their head so they can't rub their sore bottoms while he gives Alex an extra set of 6 for being the ring leader before she can join her friends in that humiliating position.
Alex Reynolds, Heather Michaels, Ten Amorette
Ten Amorette's Punishment Playhouse
File Name : Cane Consequences 3 Schoolgirls get the cane.mp4
File Size : 656.65 MB
Resolution : 1280×720
Duration : 00:07:15
Video : AVC, 12.4 Mb/s, 23.976 (23976/1000) FPS
Audio : AAC, 256 kb/s (VBR), 44.1 kHz, 2 channels, 1 stream
http://95.215.205.103/c0c83a5d63d50e5f/Cane_Consequences_3_Schoolgirls_get_the_cane.mp4