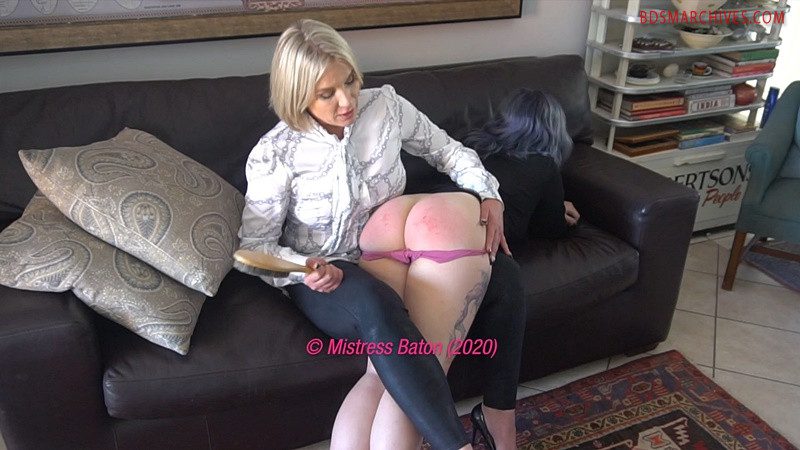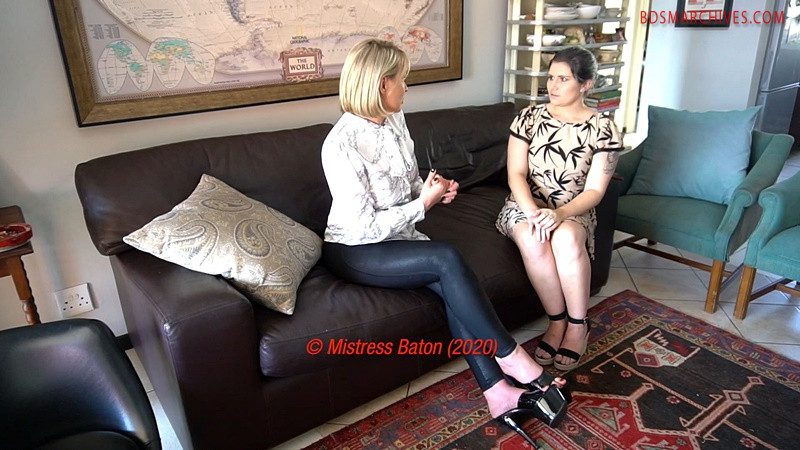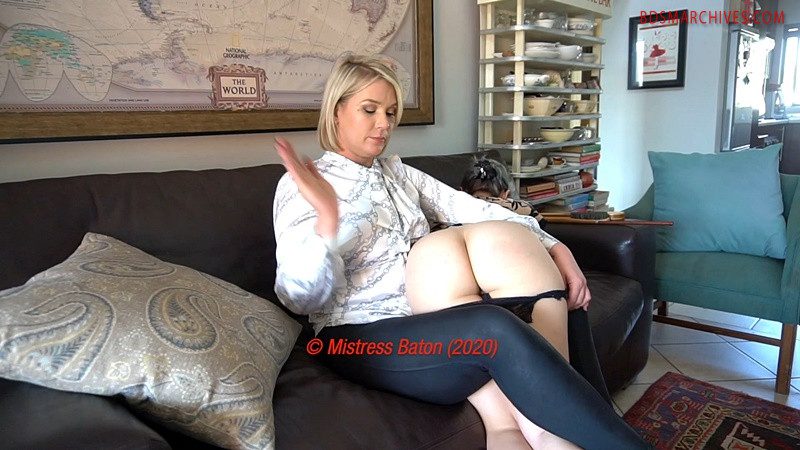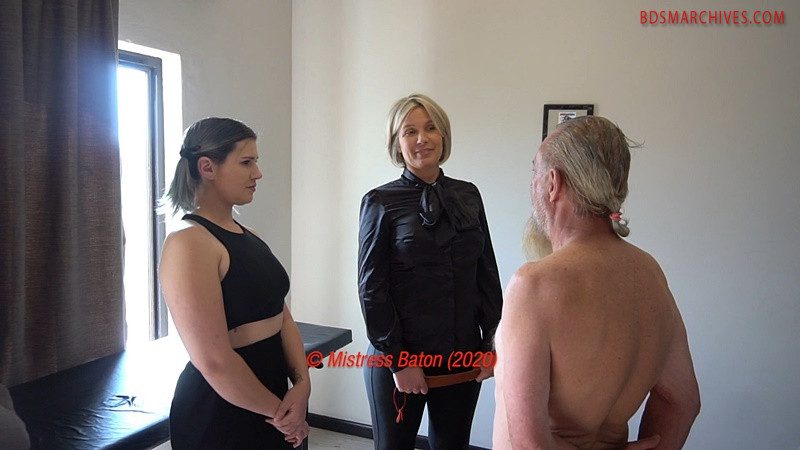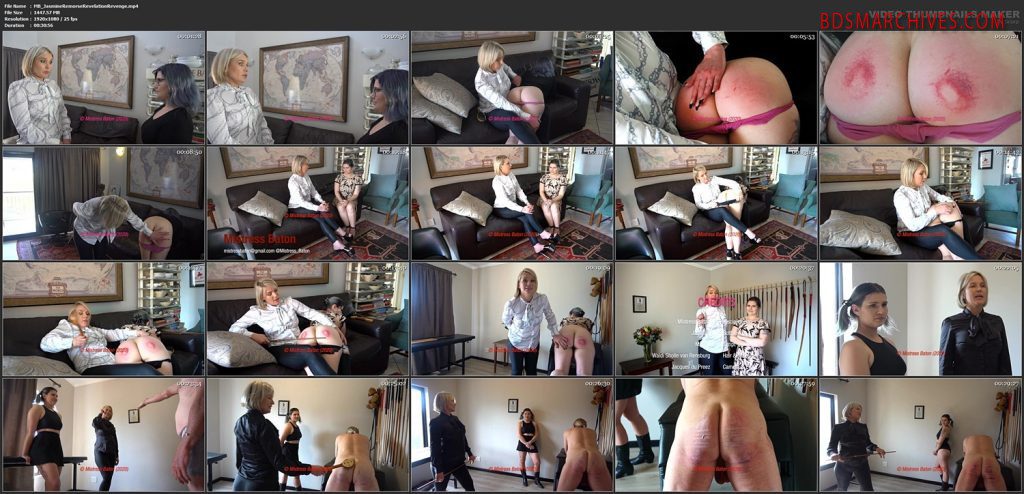 Boss Bitch Baton in The Jasmine Trilogy (Jasmine's Remorse, Jasmine's Revelation & Jasmine's Revenge) HD
PART 1: JASMINE'S REMORSE
Alcohol is not available in South Africa during the Corona virus lockdown. So, when Boss Bitch Baton's company recently entertained a possible investor, a sexy young lady employee made the most of the complementary and overindulged completely…in fact, she got so shozzled, she proceeded to entertain the conservative investor with her colourful, detailed tales of sexual adventures. And he did not appreciate it!
When the shocked investor threatens to pull out, Boss Bitch Baton has no option but to administer corporal punishment on the shameless, tarty girl—on film—in an effort to appease the businessman.
She starts by pulling the girl over her knee for a 100 hand swats on her cute, round bottom. Next, she uses the New West Leda hairbrush, an Ed Lee original, on her, and concludes the session with 10 strokes of the cane!
It's a sexy, delicious punishment session, Mistress Baton-style!
PART 2: JASMINE'S REVELATION
Sexy young Jasmine is back in Strafkamer. Boss Bitch Baton pulls her over the knee, lifts up her cute little mini dress and pulls down her panties to reveal her perfect, flawless bottom… which turns a delicious pinks as increasingly hard swats with the bare hand rain down on her flesh. Watch closely as deep crimson bull's eyes develop from the blows of the hairbrush, then the ferocious palmatoria (a round hand paddle) and then a custom, short OTK cane.
Next, Boss Bitch Baton meets her at the caning bench for a caning climax, that causes the white bum to blossom in ridges and various shades of pink, red and purple…a thing of breathtaking beauty!
Fans who also loved the previous edition of this story, are not going to believe what they're hearing when the twist in the storyline is revealed… A hint – the tables are turned!
PART 3: JASMINE'S REVENGE
Sexy Jasmine's story comes full circle in this clip, that sees a brutal Boss Bitch Baton, wearing a stunning, black satin pussy bow blouse, bringing the sheepish Mr Johnson to justice (it started with Jasmine's Remorse, and was followed by Jasmine's Revelation.)
The women discover that this randy fellow had tried to cheat them all along, so there's hell to pay! Jasmine, dressed in a short cheerleader outfit, counts as the antique Canadian school strap, the hairbrush, the paddle and the cane rain down on his hands and ass to help him understand the error of his lecherous ways!
It's sexy, it's fucking hard and masterfully accurate!
File Name : MB_JasmineRemorseRevelationRevenge.mp4
File Size : 1447.57 MB
Resolution : 1920×1080
Duration : 00:30:56
http://212.162.153.174/35ceb6a275e11e2d/MB_JasmineRemorseRevelationRevenge.mp4