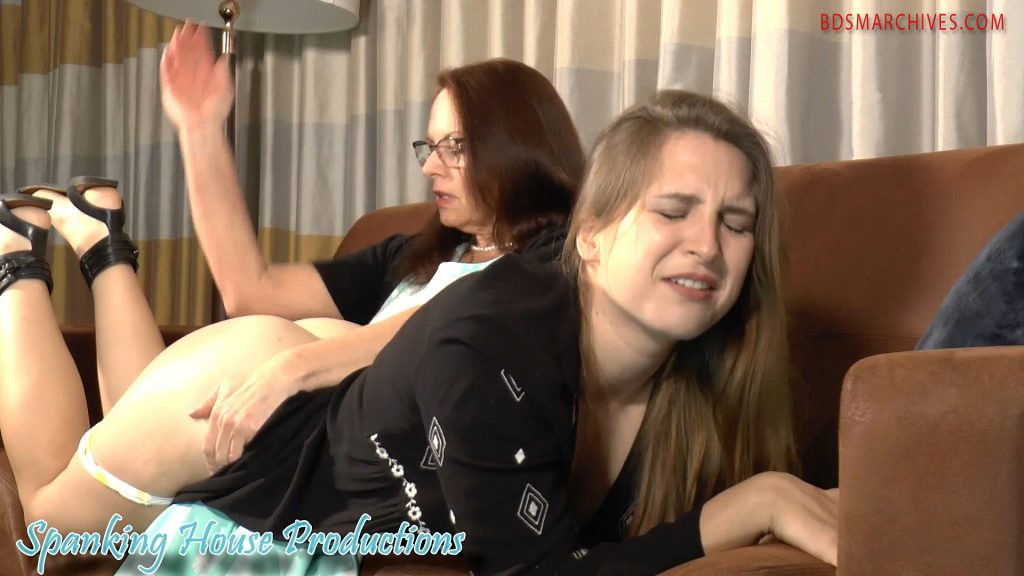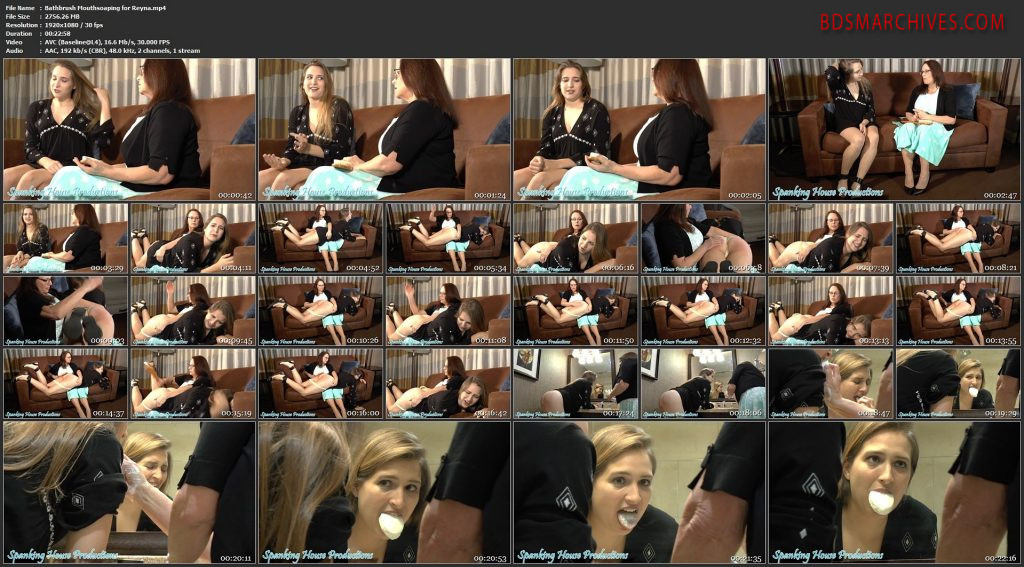 Reyna finds herself in trouble at school for cutting out of class and hanging out with some friends during class time. This is not her first offense, and for this, she earned paddle swats at school. The Vice Principal called step-mom, Elizabeth, to tell her about Reyna receiving swats for cutting class, and while the swats were going on, Reyna's foul mouth got her into further trouble! Shouting out, "Fuck! That hurts!" was enough to make it so she received extra swats at school, and earning her further punishment at home.
We all know that getting swats at school means that you will be spanked at home, and Reyna gets a long hand spanking by Step-Mom. Though Reyna complains throughout, it falls on deaf ears and Elizabeth continues, not only with her hand, but she has the bathbrush handy, knowing from the beginning that Reyna had earned a bathbrushing! Elizabeth lights up Reyna's round bottom with that brush, and as she does so, she explains to her naughty step-daughter that she's also earned herself a mouthsoaping due to her filthy, dirty mouth!
Reyna receives a thorough mouthsoaping by Elizabeth, making Reyna watch herself in the bathroom mirror as her mouth is being scrubbed clean. This is Reyna's very first mouthsoaping ever, so her reactions are very genuine and, by the end of the movie, we all know that Reyna will think twice before spouting off expletives!
Miss Elizabeth, Reyna St. Clair
File Name : Bathbrush Mouthsoaping for Reyna.mp4
File Size : 2756.26 MB
Resolution : 1920×1080
Duration : 00:22:58
Video : AVC, 16.6 Mb/s, 30.000 FPS
Audio : AAC, 192 kb/s (CBR), 48.0 kHz, 2 channels, 1 stream
http://95.215.205.103/56df864ff97dca1e/Bathbrush_Mouthsoaping_for_Reyna.mp4