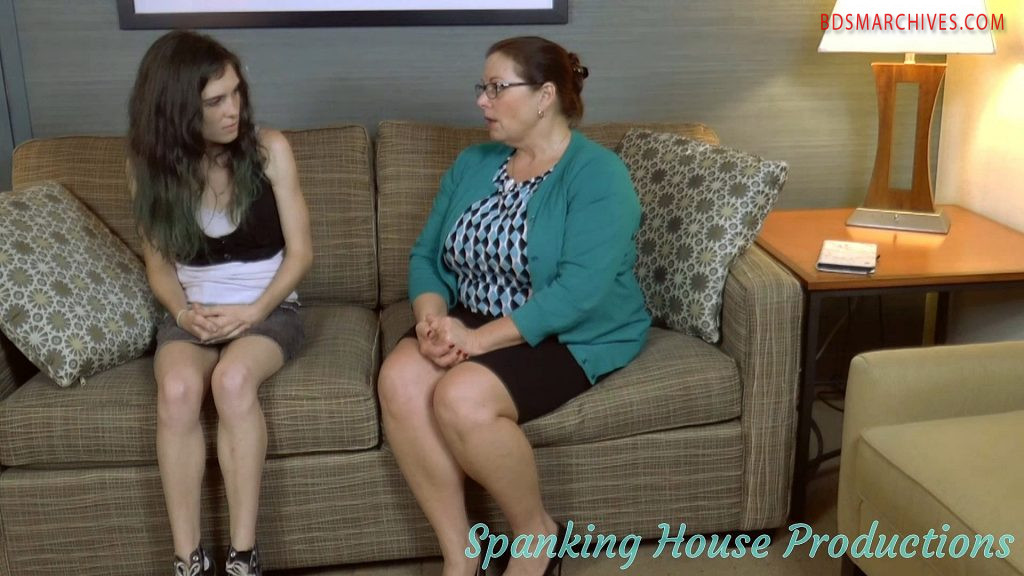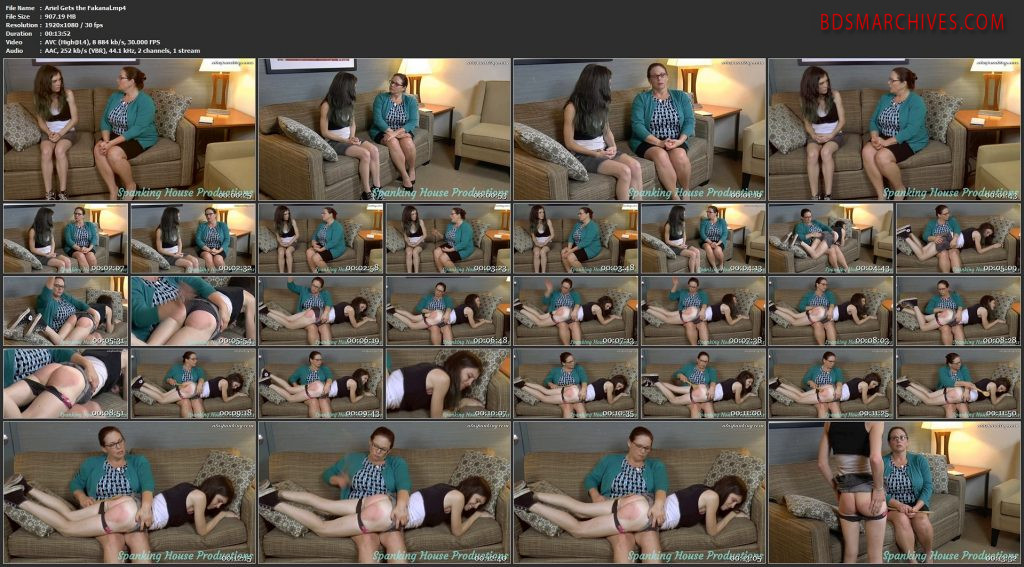 Ariel has been cutting class to do her homework during school rather than taking care of homework at home after school, thinking that Mom Elizabeth has no idea about this. Much to Ariel's dismay, the school has called Elizabeth to ask about Ariel's numerous absences for dentist and doctor appointments. Elizabeth comes to find out that, not only has Ariel been cutting class, but she's been writing notes and forging Elizabeth's signature! Elizabeth decides that a spanking is in order to punish for not only cutting class, but forging her signature repeatedly.
As well as a hand spanking on her tiny bare bottom, Ariel learns a lesson about not giggling at the Hungarian name for a wooden spoon, as it's liberally applied to her already sore bottom. Having been born and raised into a Hungarian home, Elizabeth explains how she learned to not laugh at the word, "fakanal", no matter how funny it sounded. Though the name may be funny, the pain it inflicts is intense and memorable. Ariel gets the fakanal and learns a lesson about the repercussions for cutting class and forging Mom's signature…and she won't be giggling about that funny word anytime soon.
Full version of this movie 'Ariel Gets the Fakanal'.
File Name : Ariel Gets the Fakanal.mp4
File Size : 907.19 MB
Resolution : 1920×1080
Duration : 00:13:52
Video : AVC, 8 884 kb/s, 30.000 FPS
Audio : AAC, 252 kb/s (VBR), 44.1 kHz, 2 channels, 1 stream
http://212.162.153.174/041f777f0ae6ed26/Ariel_Gets_the_Fakanal.mp4