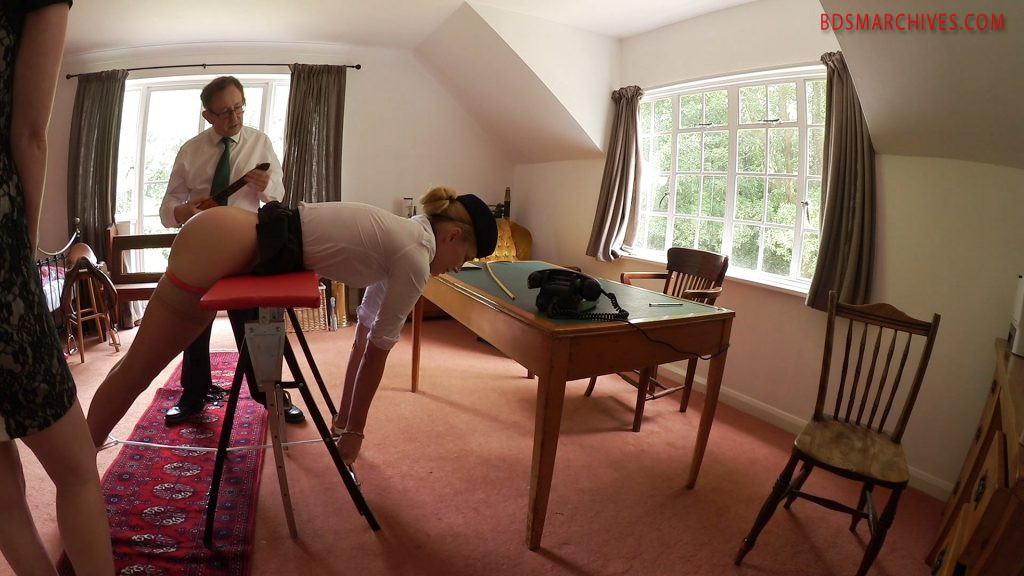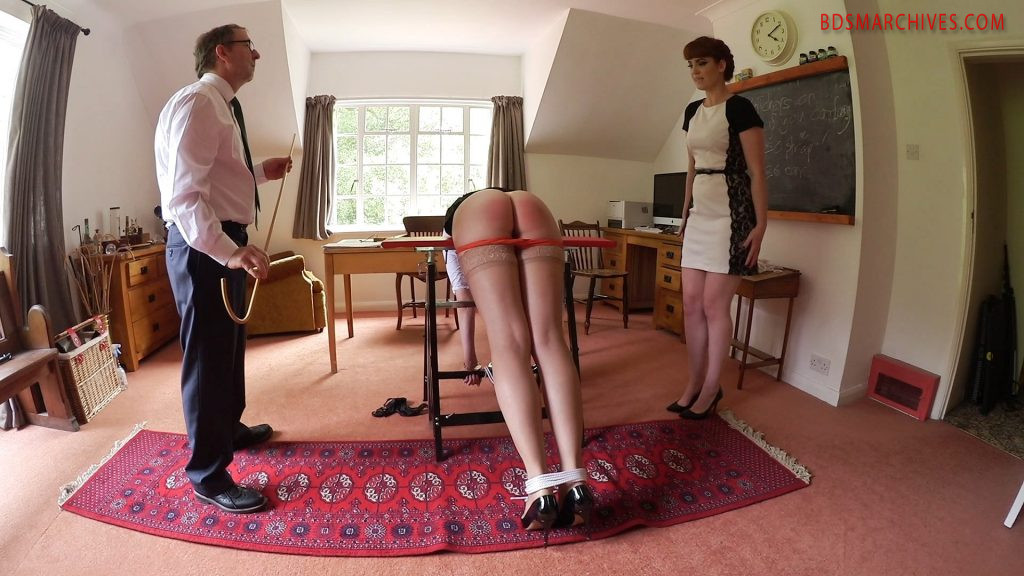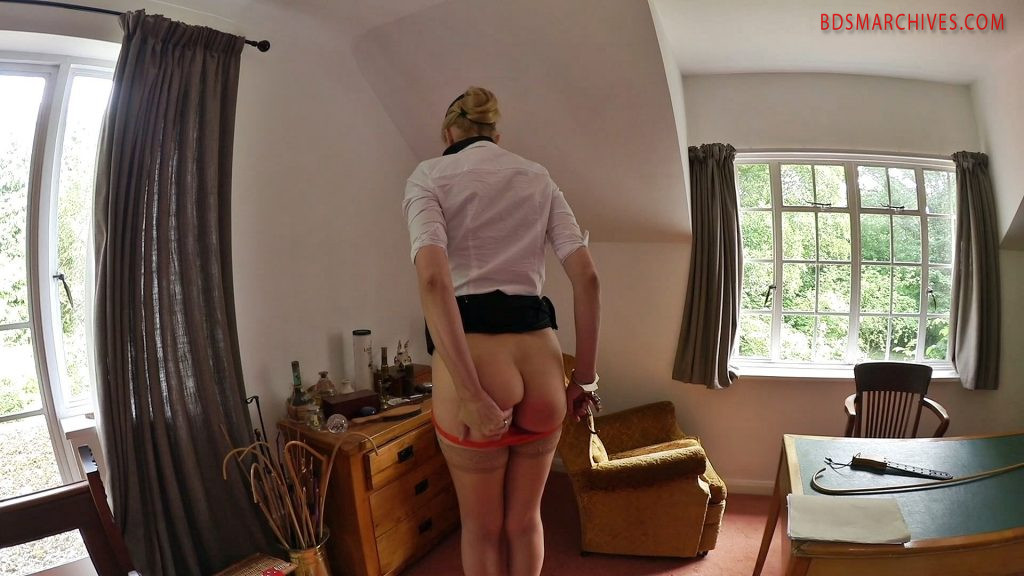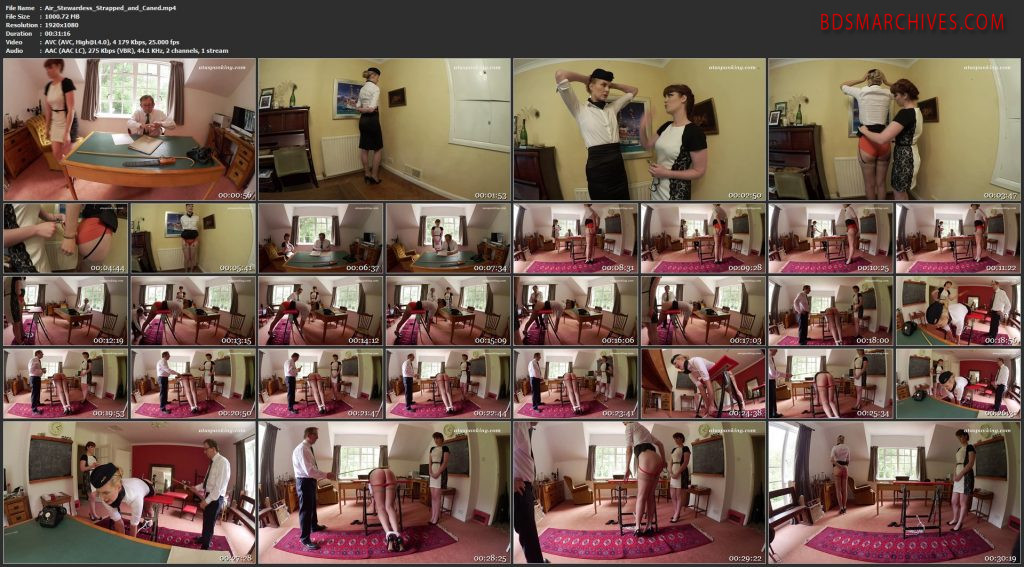 It's like being trapped inside a nightmare; I've been convicted of shoplifting, of all things, when I'm a respectable flight attendant! And I've been sentenced to an unthinkable punishment, a court-ordered strapping and a caning.
I'm waiting in a corridor, dressed in my uniform and with my wrists cuffed behind me. It's unthinkably humiliating but only gets worse when Miss Page, a court-appointed officer, arrives to prepare me for the punishment, by pinning my skirt up out of the way, exposing my panties to anyone who cares to walk past. Unbearable! I protest my innocence again, but am shortly summoned into the office, where a bench is waiting for me to be secured over for the punishment.
I begin, again, to explain that I'm innocent. But Mr Turner, the senior officer, is entirely unsympathetic and announces that it will be him dispensing the strapping and caning. I'm horrified, this can't be right? Surely a MAN can't be allowed to do this to a woman? I protest, but it appears that in fact, Mr Turner and Miss Page will both be taking part in the punishment.
Mr Turner immediately begins to secure me to the punishment bench – it's horribly embarrassing and I'm sure that he's chosen to do it himself because he senses my unease with his being allowed to touch me. And then, finally, he gives me some extraordinary news. If I confess to my crime, I'll be allowed to keep my panties on!
It's terribly tempting, but I simply can't bear to admit to something I haven't done. So Mr Turner orders Miss Page to pull my panties down. I've never been so embarrassed in my life, but I've soon got other more pressing problems to consider, when my fifty stroke strapping, and thirty six stroke caning begins….
Amelia Jane Rutherford, Dave Dodge, Zoe Page
File Name : Ariel-Anderssen_Air_Stewardess_Strapped_and_Caned.mp4
File Size : 1000.7 MB
Resolution : 1920×1080
Duration : 00:31:16
Video : AVC (AVC), 4 179 Kbps, 25.000 fps
Audio : AAC (AAC LC), 275 Kbps (VBR), 44.1 KHz, 2 channels, 1 stream
http://95.215.205.103/200e2cef7fdc157e/Ariel-Anderssen_Air_Stewardess_Strapped_and_Caned.mp4