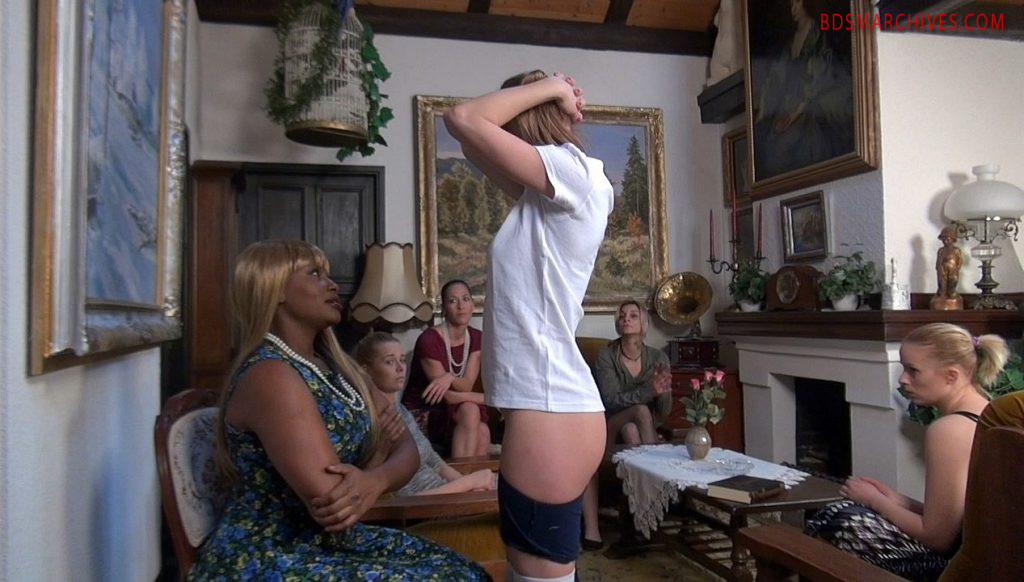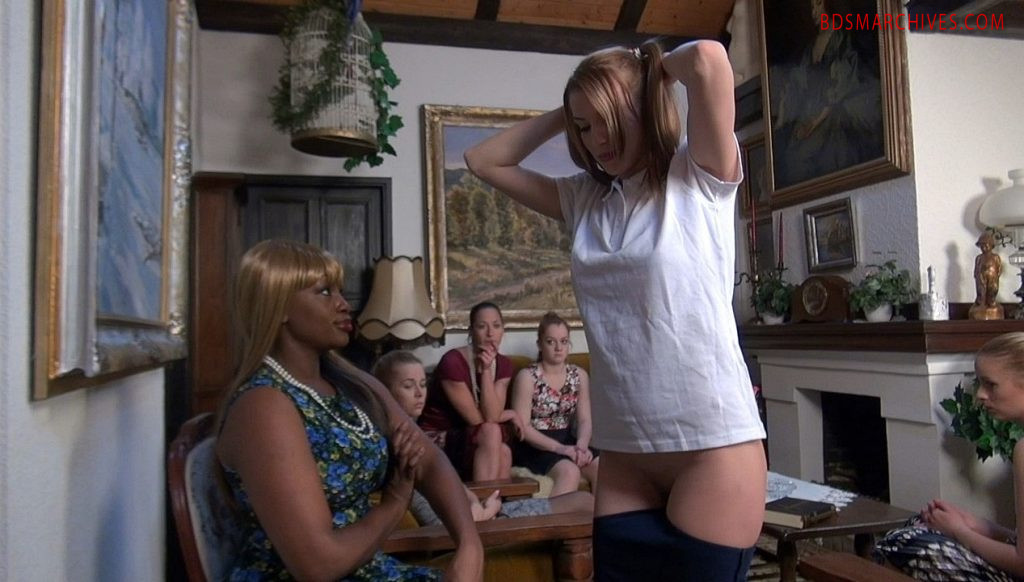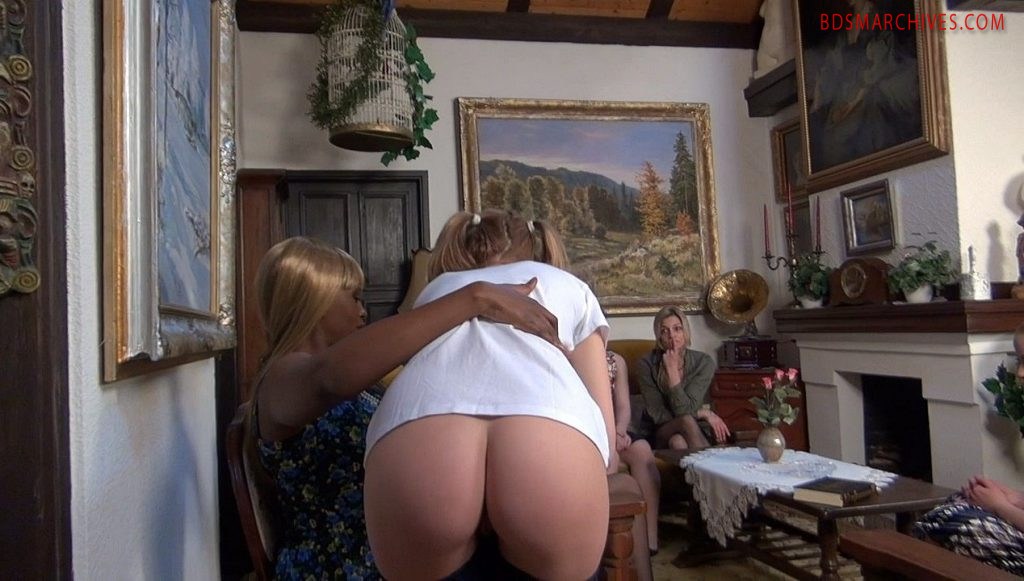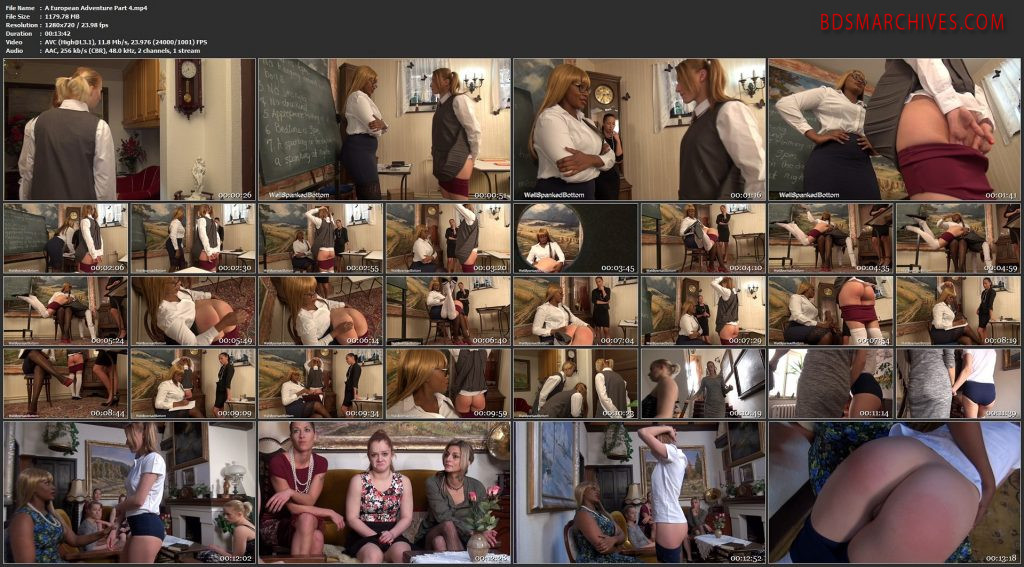 As the other young ladies leave the classroom they hear muffled sounds of disapproval from behind the closed door. Turning back they hastily peek through the keyhole. The sight that awaits them is shocking!
Lucie has been told to come down from the punishment stool by Miss Cavendish.
She gets a stern telling off about her bad behaviour during the lesson that day. Despite this she still seems uninterested. The reality of her situation soon strikes home in a hurry when Miss Cavendish takes her over the knee and delivers one sharp whack to her exposed behind! Lucie's shock is clearly apparent as an involuntary gasp escapes her lips. But it is too late now!
Miss Cavendish is keen to bring the point across to the young lady and the first whack is followed by several well placed smacks to her naughty young bottom! Unsurprisingly the older woman's admonitions soon have the intended effect once they are drummed in from behind. For good measure Miss Cavendish delivers some whacks to the tops of Lucie's legs as well – just to ensure the stinging sensation remains long after the memory of being over the knee does.
Once the spanking is done Lucie is sent back on the punishment box to reflect on her bad behaviour while the punishment book is filled in. Miss Cavendish attends to the important task of filling in the punishment book.
So keen were all the parties in the classroom on attending to the matter at hand though that they failed to realise they had a secret audience that had watched the whole scenario play out through the small keyhole!
File Name : A European Adventure Part 4.mp4
File Size : 1179.78 MB
Resolution : 1280×720
Duration : 00:13:42
Video : AVC, 11.8 Mb/s, 23.976 (24000/1001) FPS
Audio : AAC, 256 kb/s (CBR), 48.0 kHz, 2 channels, 1 stream
http://95.215.205.103/f8a9015a62d8ec74/A_European_Adventure_Part_4.mp4