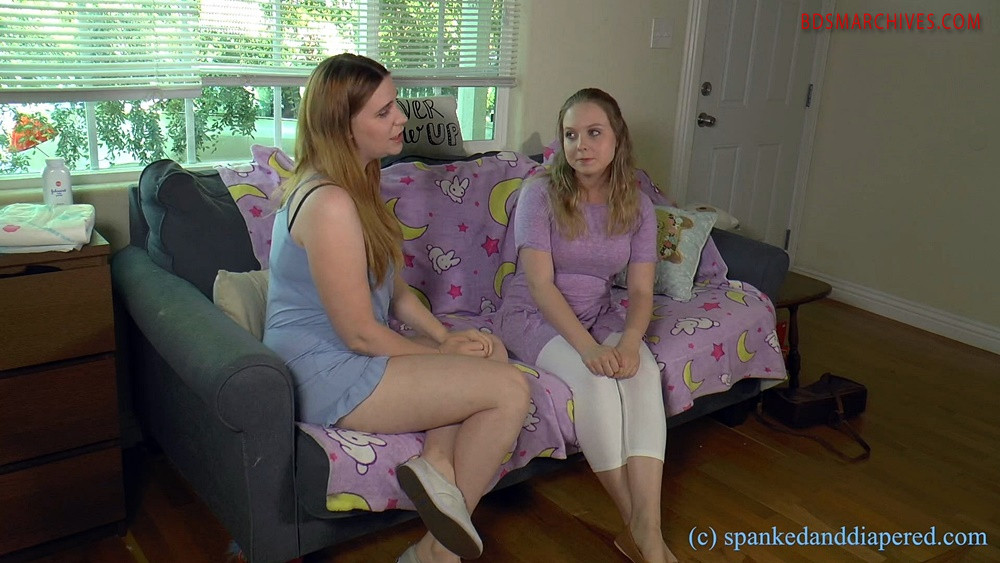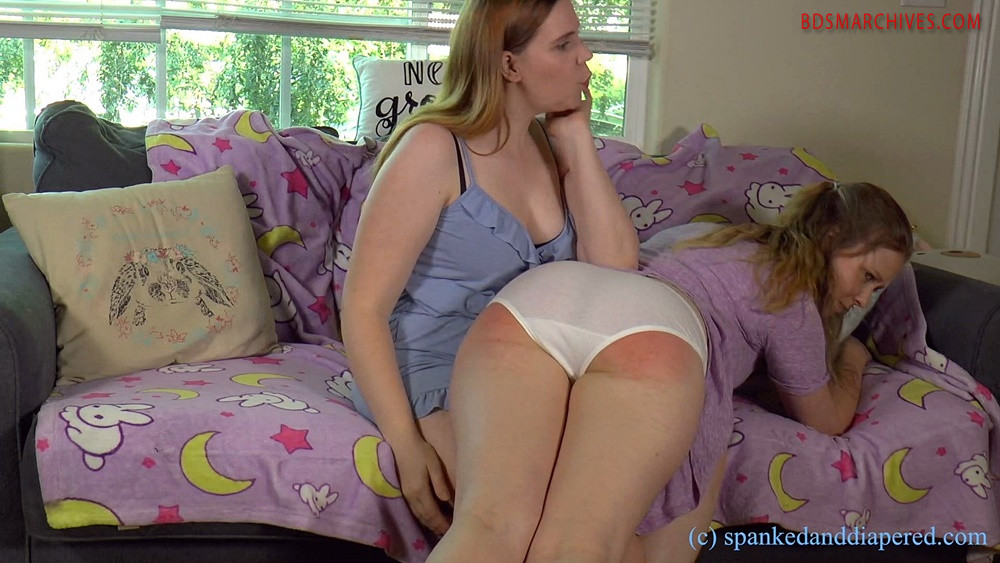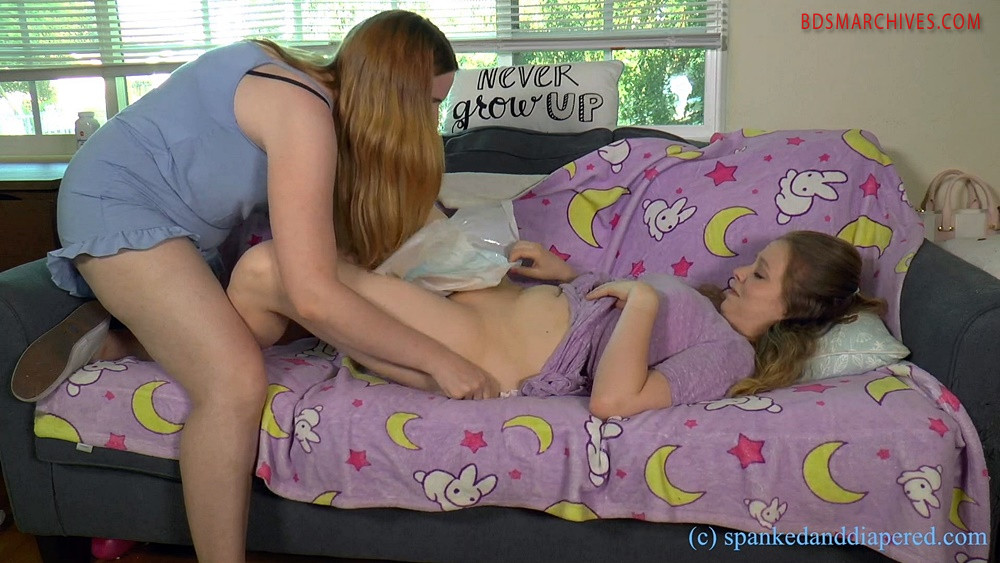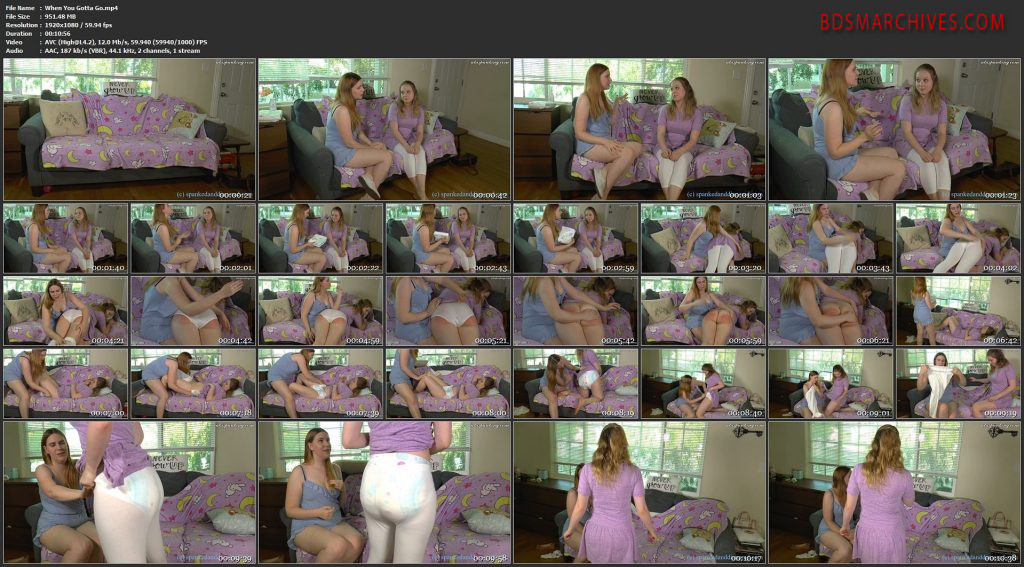 Alex Reynolds and her friend, Lizzy McAllister, went to the museum together. Lizzy was incredibly whiny all day she didn't enjoy the art at all, and she was constantly having to interrupt things to find a restroom. But when the girls were on the bus on the way back home, Lizzy had to pee so badly that she made the two of them get off in a completely strange neighborhood to find a place for her to go.
They then had to wait for ages for the next bus to come to finish their journey home. Alex is sick of this behavior. Between Lizzy's constant need to go pee and her whining, she feels more like she's babysitting than hanging out with a friend. And so, she has a solution. First, she puts Lizzy across her lap and spanks her across her tight-fitting, white leggings. Then, she pulls them down, revealing her white panties. Lizzy won't stop protesting and complaining, so Alex spanks her harder and then pulls her panties down to spank her on the bare. Lizzy thinks that she's so embarrassed, but she doesn't know embarrassment at all yet: now, she's going to be put in a diaper.
Alex makes Lizzy lie down and powders her before putting her into a Fabine diaper. She makes her humiliated friend pose and display the diaper for a moment and teases her about what a baby she's been. Then she makes Lizzy put her leggings back on. They hardly cover the thick, padded diaper, and the print is clearly visible through them. Lizzy can't stop blushing. Things are even worse when Alex tells her that instead of ordering pizza to be delivered, she's going to make Lizzy run into the store like this to pick it up. Someone will be doing a whole lot less whining in the future.
Alex Reynolds, Lizzy McAllister
File Name : When You Gotta Go.mp4
File Size : 951.48 MB
Resolution : 1920×1080
Duration : 00:10:56
Video : AVC, 12.0 Mb/s, 59.940 (59940/1000) FPS
Audio : AAC, 187 kb/s (VBR), 44.1 kHz, 2 channels, 1 stream
http://212.162.153.174/fdfd7fb59b2d049c/When_You_Gotta_Go.mp4