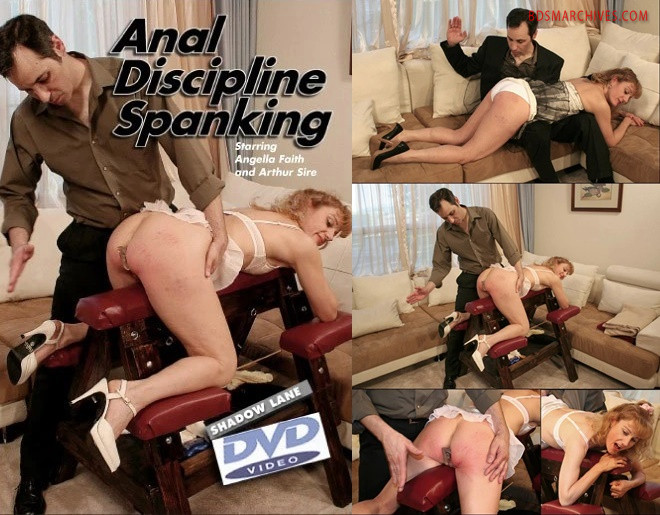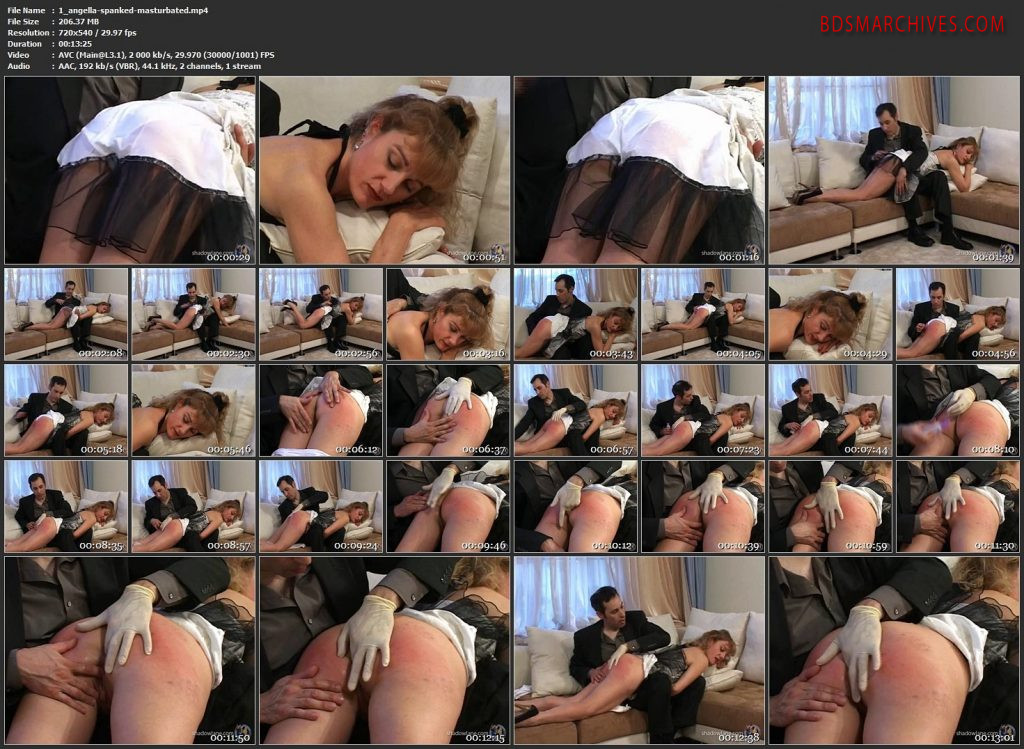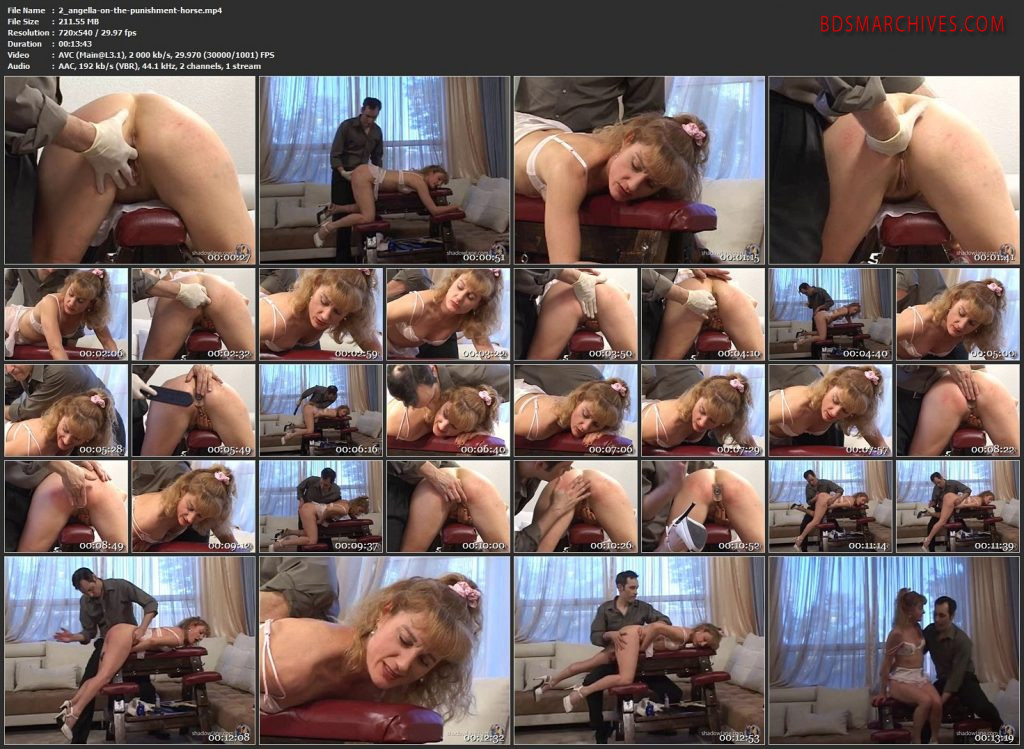 Angella Spanked & Masturbated
Angella's lover senses that she has been bestowing her favors elsewhere. Unable to deny her own untamable libido, Angella admits that she has been naughty with someone else. The situation obviously demands a spanking. Hard hand spanking and intimate finger play through Angela's panties and on the bare.
Angella on the Punishment Horse
Arthur has another surprise for his perverse playmate, a beautiful, heavy glass butt plug, which Angella is made to accept and retain for the entire second half of her disciplinary spanking. Staged on a sturdy spanking and discipline horse, upholstered in red leather, serving as the platform for the sensual blonde's punishment. Spanking and anal discipline (anal spanking, butt plug and spanking on butt plug) are on this evening's menu for the bad little thrill seeker. And she whimpers her way to more than one orgasm for dessert. You'll see generous amounts of deep anal toy penetration plus spanking in Anal Discipline Spanking.
http://212.162.153.174/e15265c2433a405c/Anal_Discipline_Spanking_Shadow_Lane_Video.zip