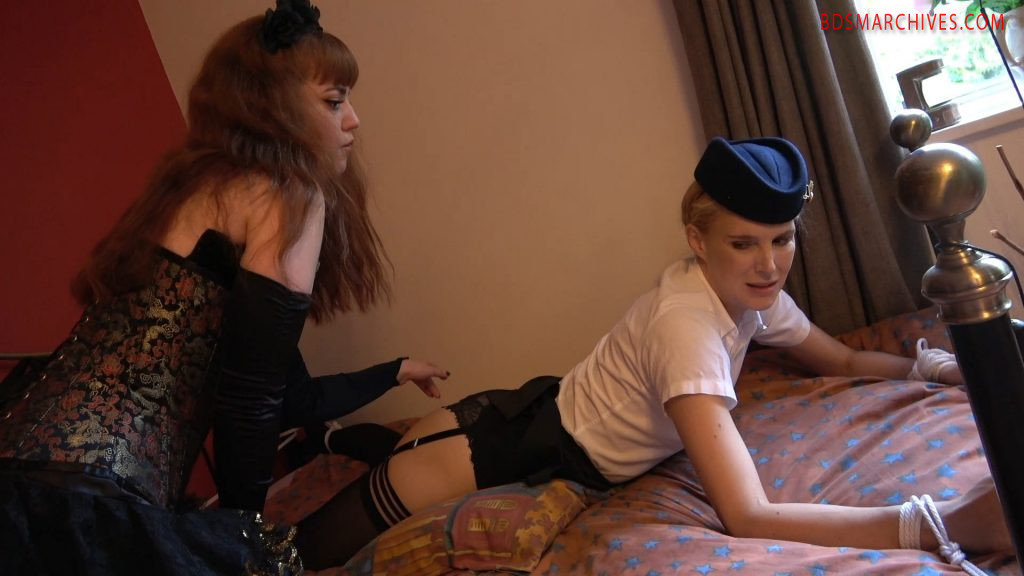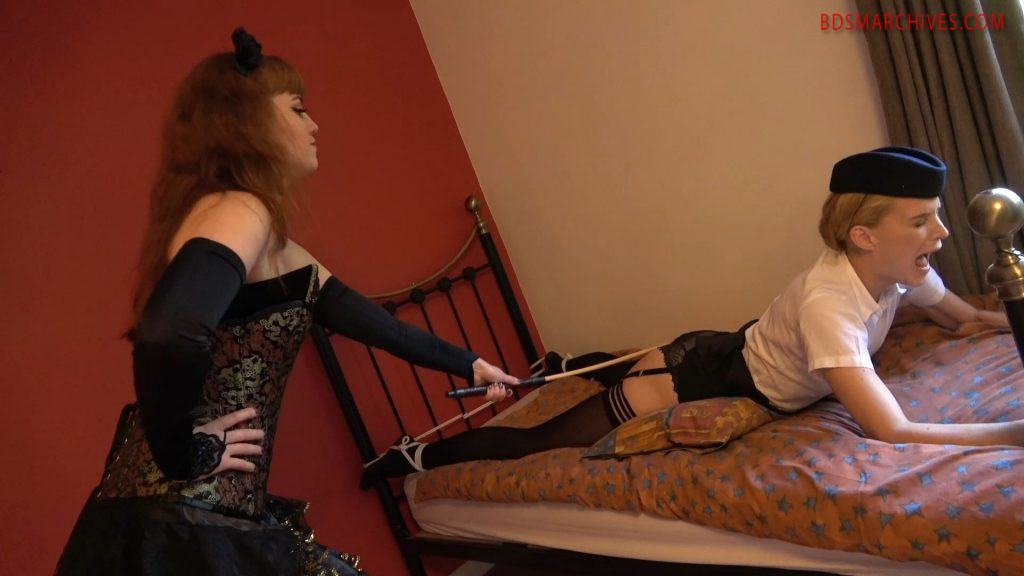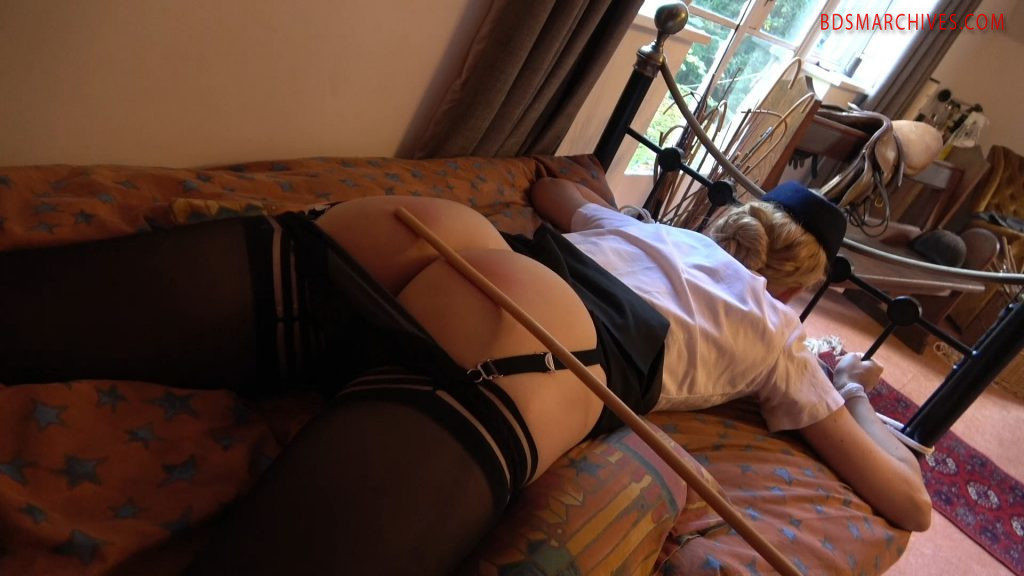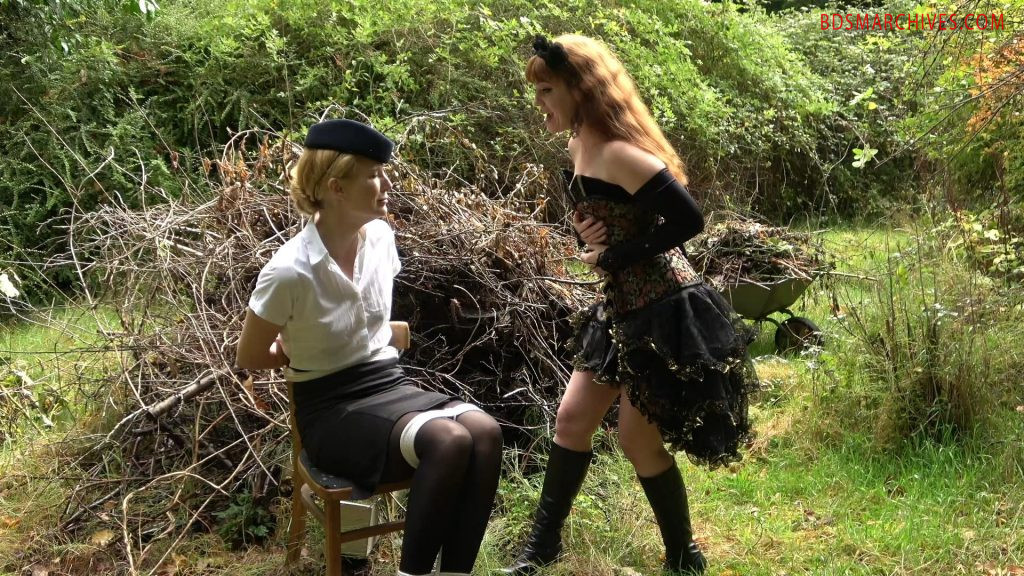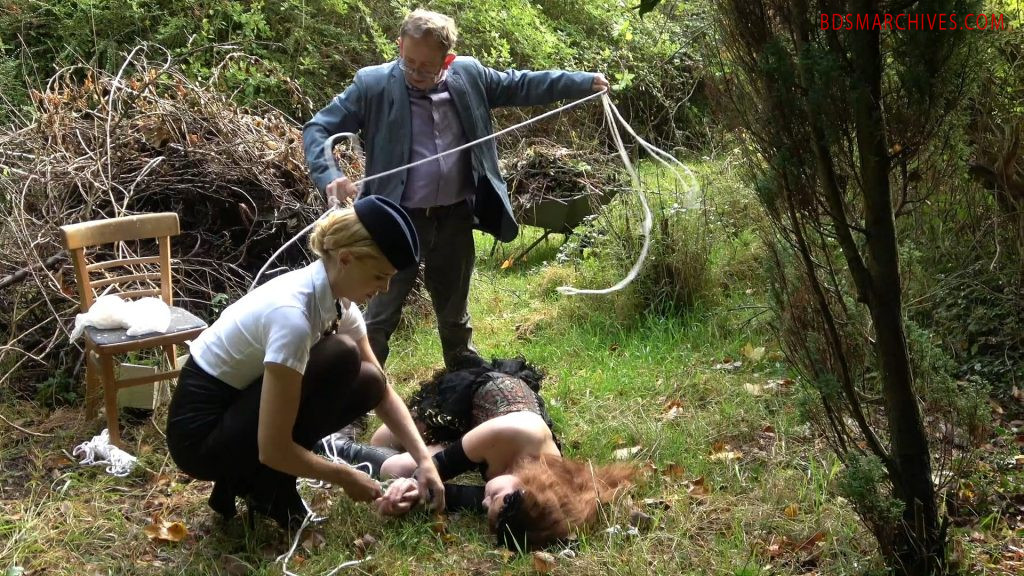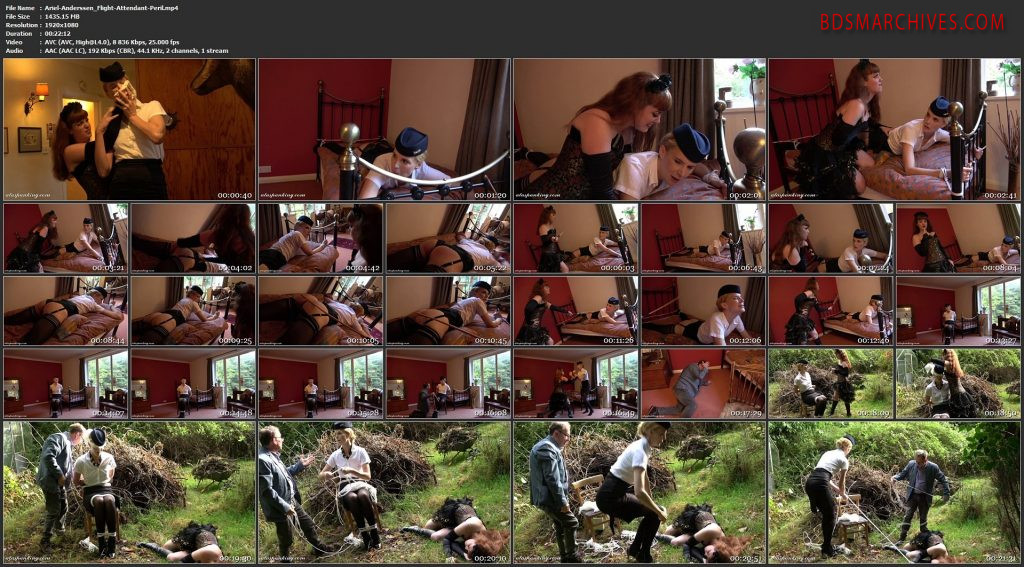 I'm just home from work; three long haul flights in a row. I'm looking forward to falling into bed. But I discover that my door is standing open. Did I leave it that way? Is my boyfriend here? No sooner have I stepped into my hallway, but I'm grabbed from behind and a rag is thrust over my face.
I awake, tied face down, spread-eagle, on my own bed. And imagine my horror when I discover that I'm not alone. An outlandishly dressed woman is there, and is asking me about an antique necklace – do I have it, and will I tell her where it is? She has a cock-and-bull story about releasing demons, and conquering the whole world, but I'm mainly concerned with the fact that she means to spank and cane me before offering me as a human burnt sacrifice!
36 cane strokes later, and I'm tied to a chair and abandoned while the 'priestess' prepares a pyre in the garden. I struggle desperately, trying to escape, wanting to avoid being burned alive!
Amelia Jane Rutherford, Dave Dodge, Zoe Page
File Name : Ariel-Anderssen_Flight-Attendant-Peril-ataspanking.com.mp4
File Size : 1.4 GB
Resolution : 1920×1080
Duration : 00:22:12
Video : AVC (AVC), 8 836 Kbps, 25.000 fps
Audio : AAC (AAC LC), 192 Kbps (CBR), 44.1 KHz, 2 channels, 1 stream
http://95.215.205.103/7a7de043051aa947/Ariel-Anderssen_Flight-Attendant-Peril-ataspanking.com.mp4