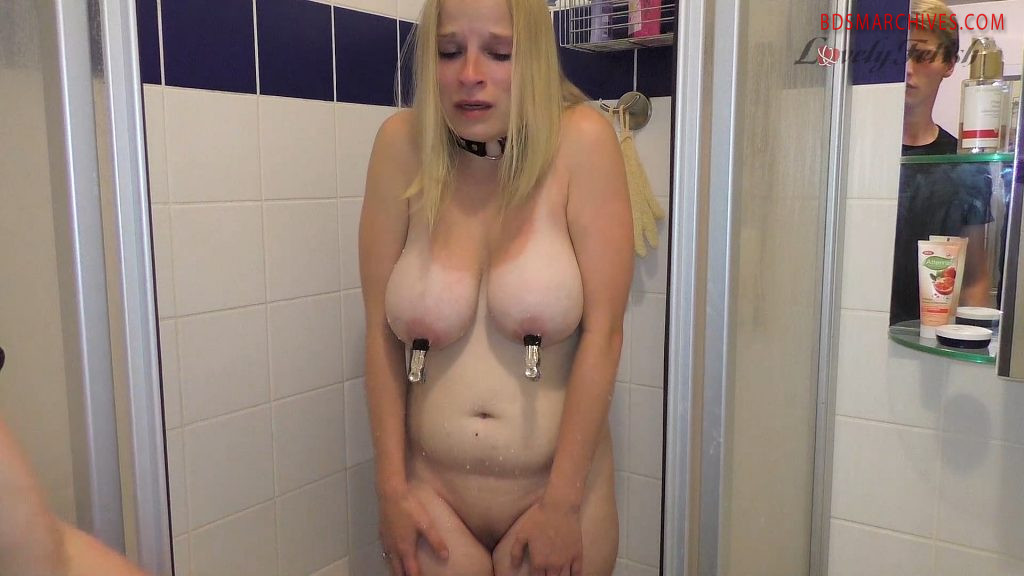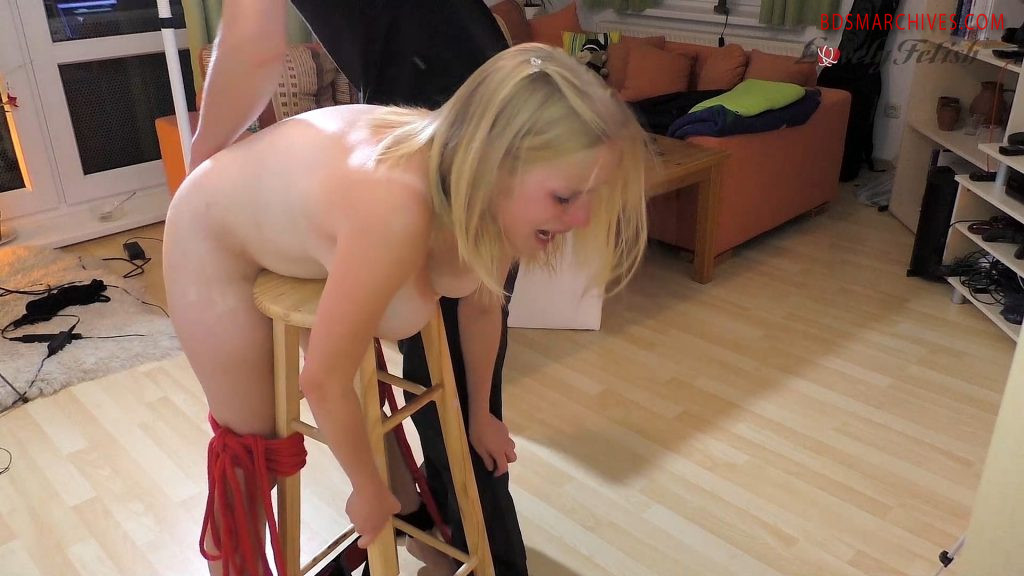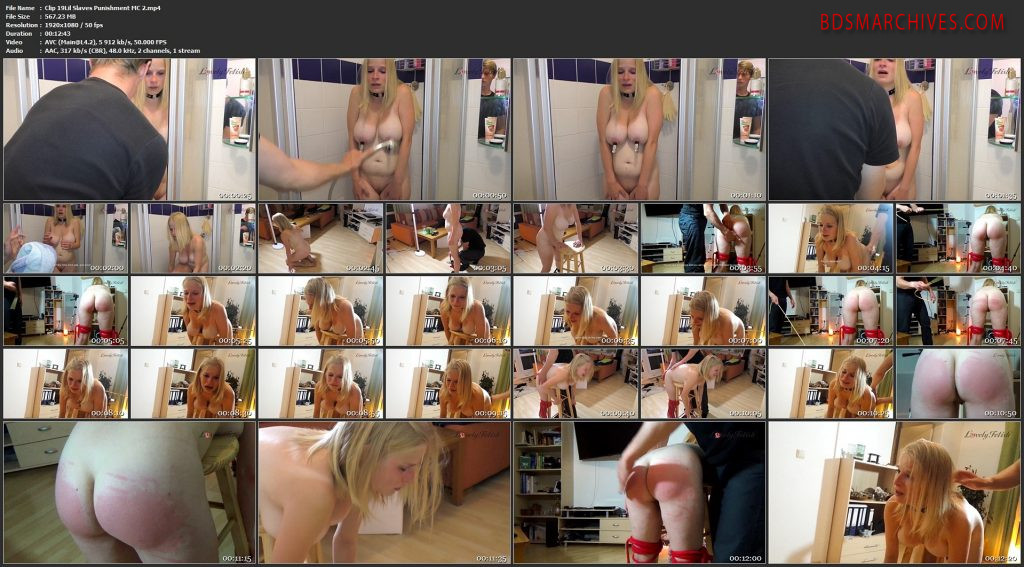 This ist he most severe and authentic domestic discipline, I ever received from Aron… Not only did he punish me for having three orgasms without his permission. – His order is, that I need to ask him, before masturbating when he is not at home -, he made it a REAL BDSM session. In his own, very calm manner, with only few words, he knows how to thrill me into hell. When I sit in slave position and dont know whether he is hitting me, give me a sermon or spatter me with cold water next. I had almost pure panic, as I was just in this terrible uncertainty, freezing, waiting fort he real punishment, that was definitely to come! There were two things, he had never done before: rub my naked ass with ice cubes before a strict caning to increase my pain tenfold! And putting me into the shower, showering me off with cold water, to make me more freeze! Always with this deadpen face and this deep, calm voice! How I hate that! He was beating me all the time with whips and sjambock but the real caning came at the end, when he told me to lay across the barstool to hold my ass up and he startet to bind my legs fast. Restriction always means, that treatment gets rough! I have cried all my tears and fear out, that evening. All just because of three orgasms. I will never do such a stupid thing again…
– EXTREMELY HOT – Spanking/Domestic Discipline fans MUST watch! Worth every penny!
Multicamera simultaneously.
Language: GER
Subs: ENG
File Name : Clip 19Lil Slaves Punishment MC 2.mp4
File Size : 567.23 MB
Resolution : 1920×1080
Duration : 00:12:43
Video : AVC, 5 912 kb/s, 50.000 FPS
Audio : AAC, 317 kb/s (CBR), 48.0 kHz, 2 channels, 1 stream
http://212.162.153.174/0577c5af5a431c57/Clip_19Lil_Slaves_Punishment_MC_2.mp4